Waiting All Day and Night is an Octopath Traveler 2 quest that can be found in Canalbrine, Harborlands at night. There's an NPC near the Tavern who is waiting for his companion to arrive but cannot find him. Here's how to complete the quest.
Octopath Traveler 2 Waiting All Day and Night walkthrough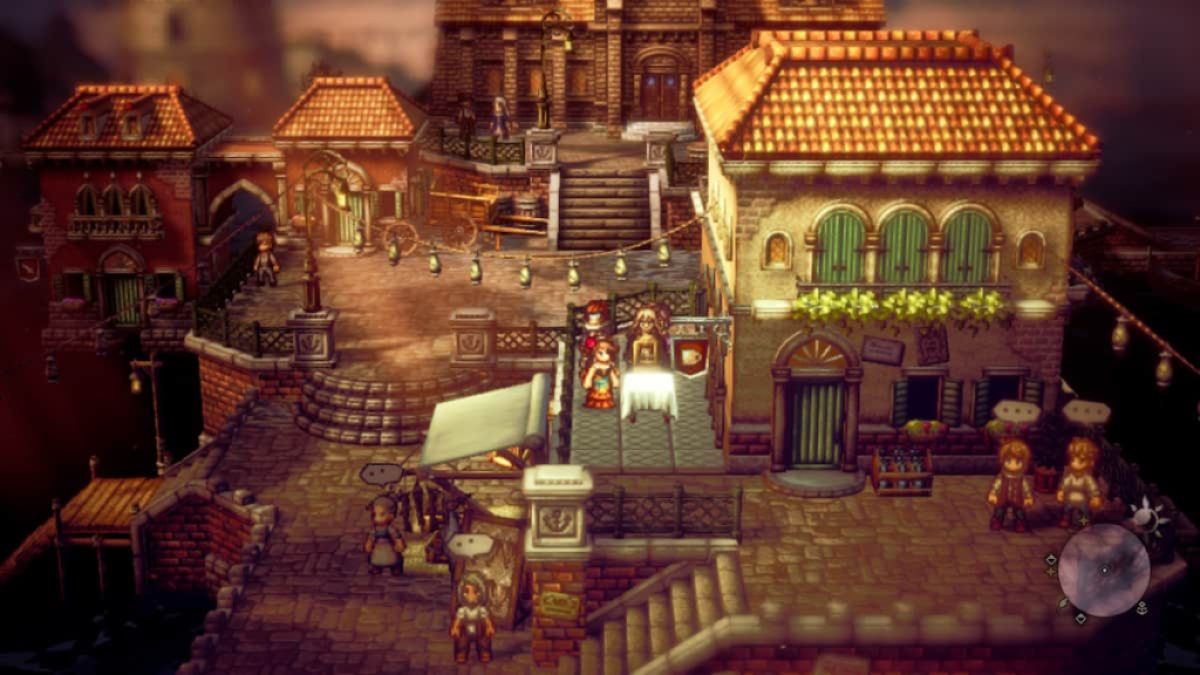 Waiting All Day and Night is an easy quest to finish if you listen to the Youth's dialogue closely. He says that he's been waiting in that very specific table for his companion to arrive. Therefore, the companion can only be located near the area. The funny part is that you'll actually find him sitting in the same chair the Waiting Youth is on in the morning.
Change the time of day and bring a character that can take a person with you around. Pick up the guy and take him to the Waiting Youth at night. You can use either Partitio or Agnea's Path Action for the job. Temenos can only guide in the morning, so he can't be used in this quest.
Related: How to complete Pilgrim Protection in Octopath Traveler 2
These two characters are actually twins. The older twin knew the correct spot but has mistaken the PM for AM. You get G and couple of useful items as a reward. Mission accomplished!
For more help with Octopath Traveler 2, take a look at Octopath Traveler 2 – JP & EXP Farming Guide here at Pro Game Guides.