Octopath Traveler 2 features a beautifully detailed 2.5HD pixel art world. There are vast mountains, sprawling deserts, icy tundras, and bodies of water to discover. You will encounter rivers and lakes that halt your progress, which may leave you wondering if you can swim in Octopath Traveler 2.
The answer is no—despite its abundant water, you cannot swim in Octopath Traveler 2. However, you can cross the water by using a boat. This only works in certain locations, and you must find a pier before you can summon a boat and get on the water.
How to cross water in Octopath Traveler 2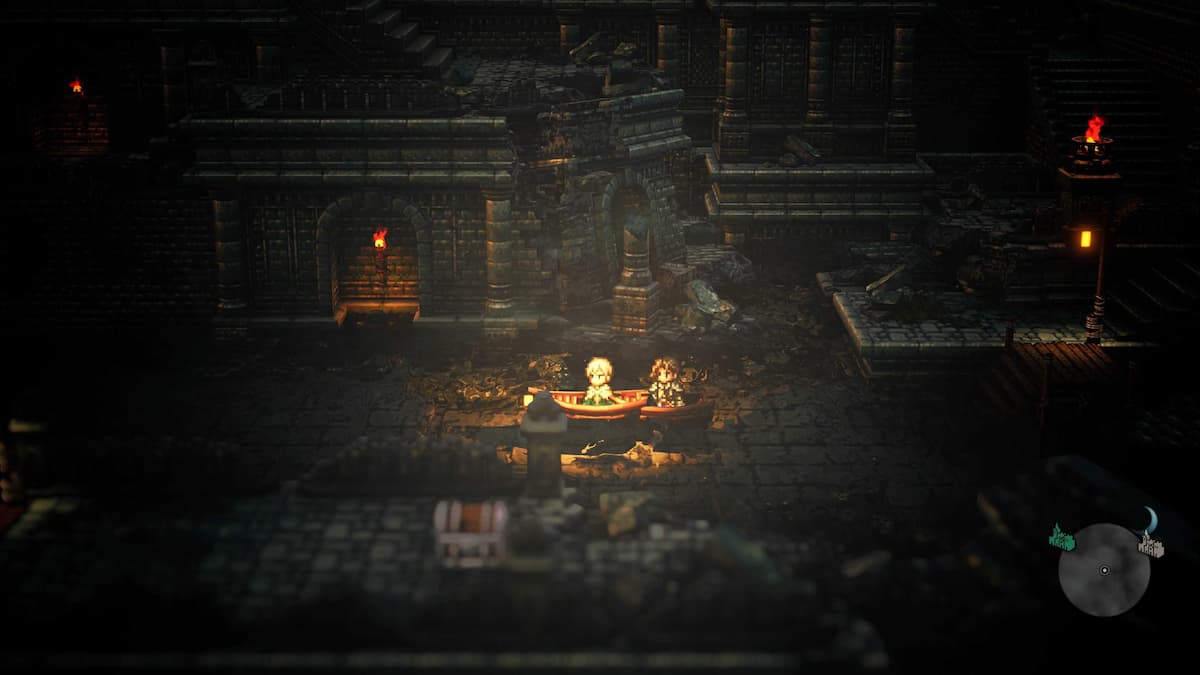 To cross water and access more locations in Octopath Traveler 2, you must find a pier and summon a boat. When you locate a pier, simply walk onto it toward the water, and you will automatically enter a canoe. To exit the canoe, find another pier or use the pier you just embarked from and approach it to exit the boat.
Piers and water typically mean you must go that way to progress with the story, or there is hidden loot. Keep an eye out for piers and use them to discover secrets chests. You can still encounter enemies while in a boat, so be mindful of your health and SP before entering.
For more information on Octopath Traveler, check out Why can't I switch my character in Octopath Traveler 2 and How to sprint in Octopath Traveler 2 on Pro Game Guides.