A ton of things can't easily be bought in town in Octopath Traveler 2, so the only option is to beat the items out of the monsters you defeat. However, item drops aren't always a guarantee—and bosses will never drop any of the many ones they hold. As such, the only option is to use a Thief's Steal skill. Here's how to increase your steal chances in Octopath Traveler 2.
How to raise steal chance in Octopath Traveler 2
Steal chance is mainly affected by three things:
The number of enemy weaknesses exposed
The enemy target's HP
Whether their shield is broken or not
The more weaknesses that are exposed, the higher the steal chance. Use a Scholar's Analyze ability to expose all of your target's weaknesses. Once all of them are, you'll find that your steal chances will be a little higher.
The lower your target's HP is, the easier it is to steal an item as well. Finally, remember to use Steal when your opponent is unconscious with a broken shield for the turn. This increases your steal chance massively! Boosting the Steal skill before it's used can also increase your steal chance.
Can monsters still drop items after you steal them?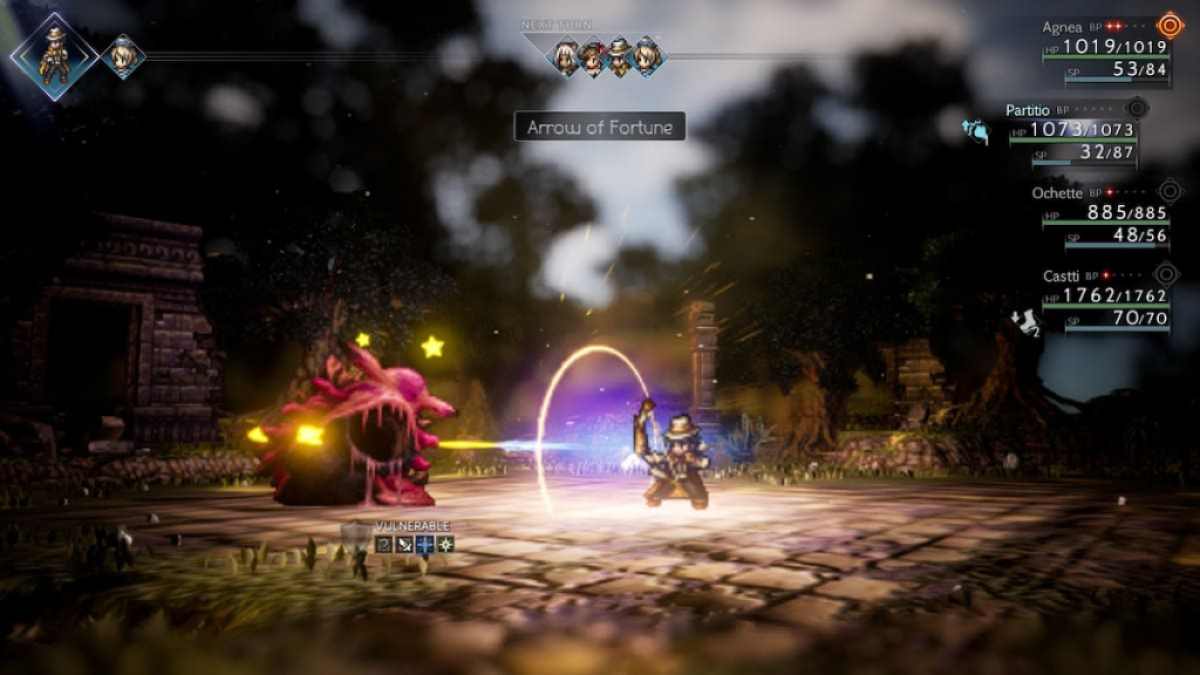 Monsters in Octopath Traveler 2 will be labelled as "empty-handed" after an item has been stolen from them. If you steal an item, they will not drop anything. Bosses will often hold more than one item by the way, so be sure to keep stealing until they're empty-handed. Throne can use Steal twice with her Latent Ability on, which you may want to use on bosses specifically.
For more help with Octopath Traveler 2, take a look at How to complete Pilgrim Protection in Octopath Traveler 2 and Octopath Traveler 2 – JP & EXP Farming Guide here at Pro Game Guides.