Ana is an elite sniper once second in command of the Overwatch team. She is Pharah's mother and possesses the same drive to protect the innocent. Although she has experienced several changes to her kit, Ana is still a strong force in the Support hero meta. Here's a guide on how to play Ana in Overwatch 2.
Ana hero guide for Overwatch 2
What is Ana's role in a team?
Ana is a long-range healer who excels at shutting down enemy team members. With the anti-healing capabilities of her Biotic Grenade, and her Sleep Dart, Ana can shut down enemy carries with a single well-placed ability. She is a versatile hero who supports a defensive and offensive playstyle since her rifle can heal allies and damage opponents. Although she does require reliable aim to be effective, Ana can be lethal in the right hands.
Related: How to play Kiriko in Overwatch 2 – Abilities and Tips
How is Ana different in Overwatch 2?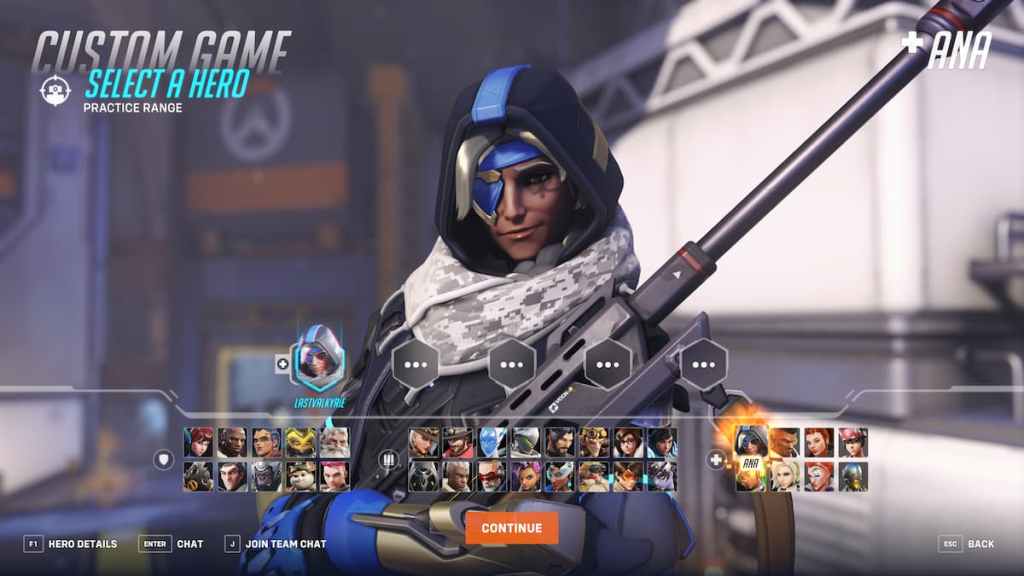 Ana has been both buffed and nerfed in Overwatch 2. To her benefit, Ana's rifle now holds 15 rounds as opposed to 12. To prevent her from becoming overpowered, however, her Sleep Dart cooldown is now 15 seconds long instead of 12. Ana's Biotic Grenade's duration has also been reduced from four seconds to three. These changes were likely made in regard to the single tank team composition in Overwatch 2.
Ana's abilities, listed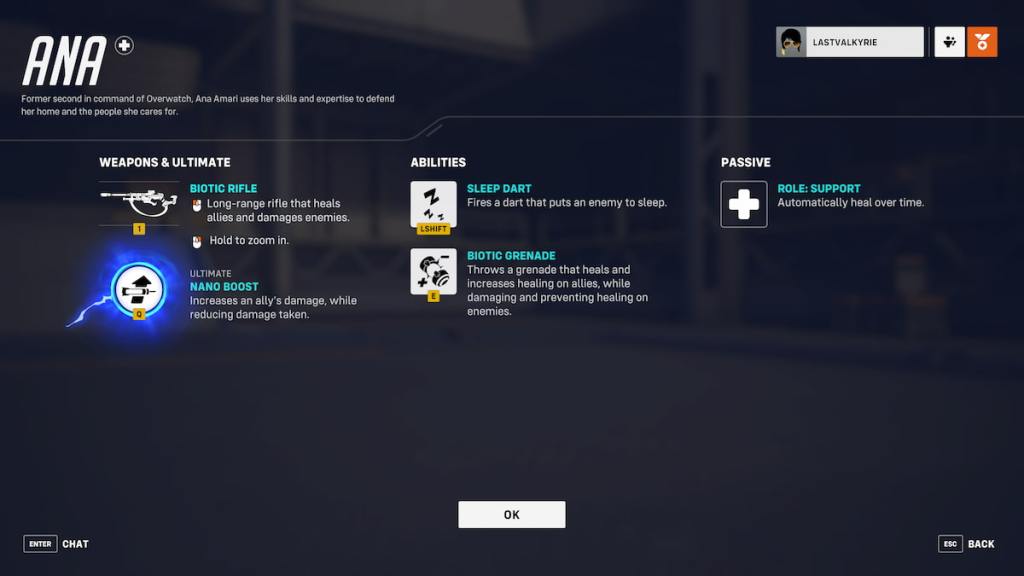 Here are Ana's abilities, along with their purpose in battle.
Biotic Rifle

A long-range rifle whose ammunition heals allies and damages enemies. It has a scope that you can use to zoom in. This weapon will always heal the ally directly in front of you unless they are at full health, then, it passes through them and heals other allies. Make sure to maintain a line of sight with critically wounded allies since lightly injured allies can body block your shots.

Sleep Dart

Fires a dart with a brief travel time that puts enemies to sleep. For a few seconds, the enemy is incapacitated, but they will wake up if they receive damage. This ability is frequently used to cancel enemy ultimates, such as Genji's Dragonblade or Reaper's Death Blossom.

Biotic Grenade

Launches a grenade that simultaneously heals allies and damages enemies. This grenade will also increase healing effects on allies and inflict anti-healing on enemies. The Biotic Grenade is best used against clusters of enemies during a team fight or to initiate a push.

Role: Support (Passive)

Ana receives self-healing over time. This passive is universal to all Support class heroes.

Nano Boost (Ultimate)

Empowers an ally, significantly increasing their damage for a short time. Nano Boost also reduces the amount of damage that an ally receives. This ability is often used with ally ultimates, especially Genji's Dragonblade and Pharah's Barrage.
Related: Best Overwatch 2 DPS Heroes, Ranked
Ana tips and tricks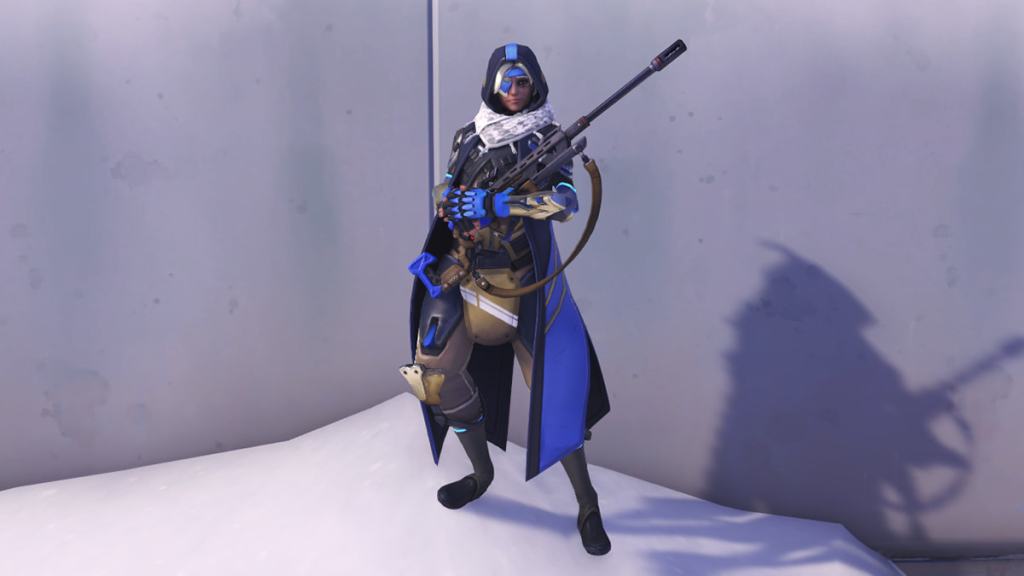 After playing Ana for an extended period, there are some gameplay tricks you pick up along the way. Here is some advice for newer Ana players.
Make sure to coordinate your Nano Boost with your team and let them know who will be empowered beforehand. A confused teammate may stumble and fail to take advantage of the boost, but an informed teammate can pair it with their ultimate and secure eliminations.
In game modes like Deathmatch, you can Nano Boost yourself. This also works for any free-for-all mode since you don't have any teammates to boost.
While scoping in is an effective way to improve your accuracy, always be aware of your surroundings. If a Pharah or Widowmaker catches you off-guard, you may be eliminated before you have a chance to react.
You can heal flying heroes like Pharah and Echo as a long-range healer. While it is wise to pay attention to what's happening on the ground, don't forget to heal your allies in the sky.
For more Overwatch 2 guides, come check out How to use all Healers in Overwatch 2, Explained here on Pro Game Guides.