If you want to complete Starward Gaze and find Aranka and Thall, you will first need to talk to Ramien during the quest Fued of the Faithful.
Once you speak to Ramien is is over at the temple of Desna, one of the adepts will reveal themselves to you and ask you to find both Thall and Aranka.
You can't find Thall until you find Aranka, and you can find Aranka at Arendale Party house after you defeat the demons besieging it.
Related: How skill checks work in dialogue in Pathfinder: Wrath of the Righteous?
After the battle with the demons at the party, look for a girl in a blue dress near the performers that were playing music when you first entered the area.
The girl in the blue dress is Aranka, and after you reveal you are a friend of hers by speaking to her, she will give you a shall that will let Thall know you are a friend and come out of hiding. Once you have the shaw, return to the market square and look for a crusader, as shown below.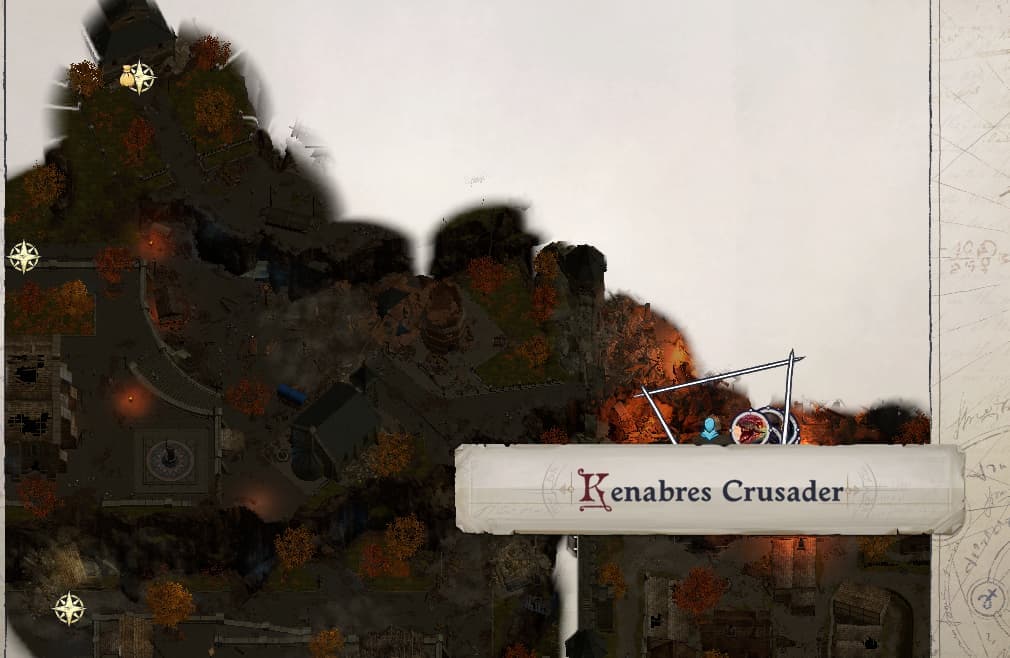 This crusader is Thall, and if you speak to him, he will reveal he is Thall. Soon after, Inquisitors will appear out of hiding and attempt to arrest him.

The only way to solve this part of the quest, with no one dying, is to choose the first good option and then reveal the light of heaven, as shown below.

This option may only work if you have already shown it before the main inquisitor. In that case, you may need to raise your weapon against the Inquisitors.
Once the quest is resolved, speak to all three adepts back at the church, and you will finish the quest and unlock a mythic path for your character.
Check out our other Pathfinder guides for more help with the Pathfinder series!