In the Market square location in Pathfinder Wrath of the Righteous, players will encounter both Inquisitor Prelate Hulrun and the priest Ramien arguing.
Eventually, if the right choices are made, Ramien will take off running, and Hulrun will task you with finding them. This will start the quest Fued of the Faithful, and you will need to find Ramien to continue the quest.
The Market square area is a big place, and he could be hiding anywhere but, finding Ramien is easy, and you won't actually need to go far to do so.
Related: Where is the Storyteller in Pathfinder: Wrath of the Righteous?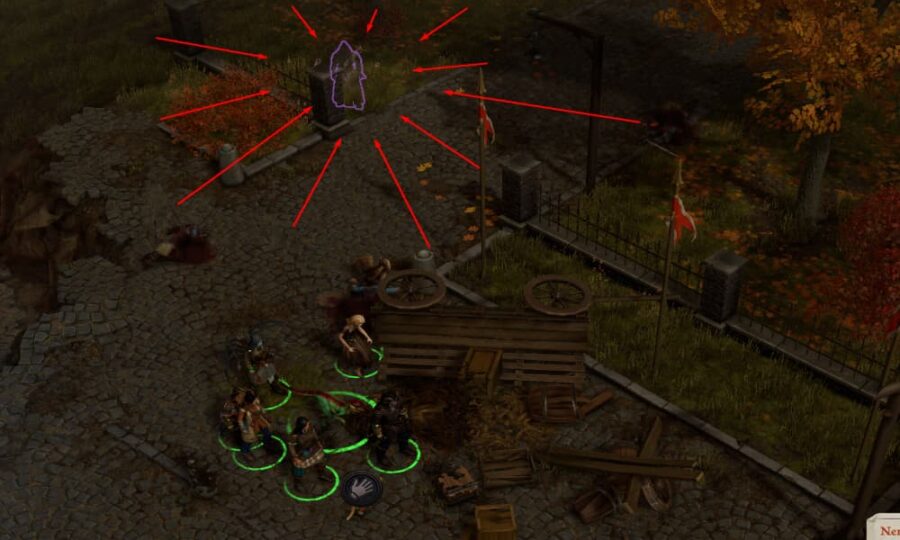 In short, he is a priest of the goddess Desna and can be found in front of the crunch, as shown above by our many red arrows. You can also find this church of Desna to the north of where Hulrun is, as shown below.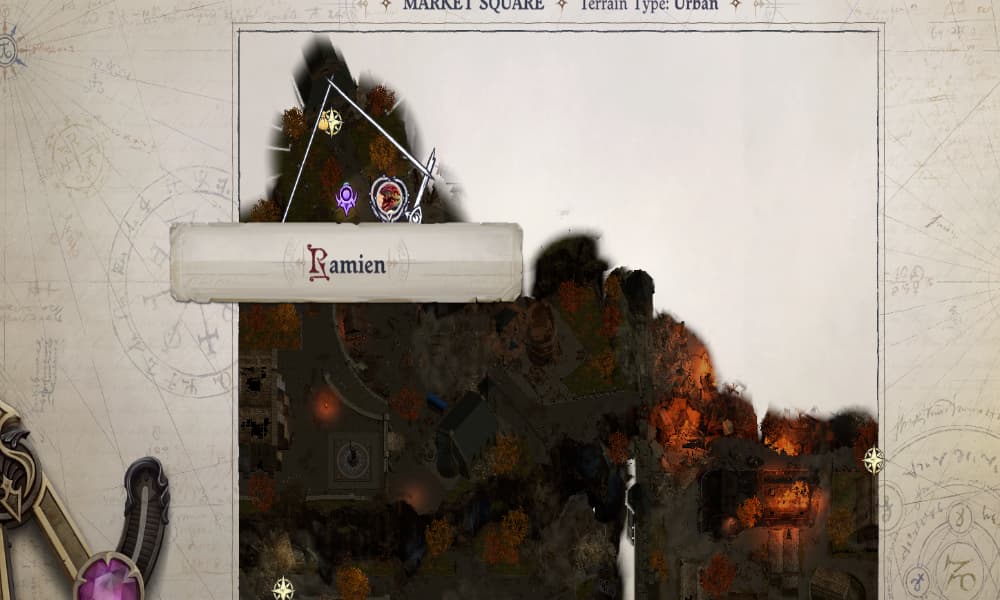 However, Ramien is invisible, so you may need to have someone with either high perception or knowledge arcana before talking to him.
Just walk near the spot next to the fence, and he should pop up for you, and talking to him will allow you to continue the quest Fued of the Faithful.
If you reveal that you have the light of haven to Hulrun, you can solve this quest peacefully and have no one die. As a bonus, you can also have Hulrun join the defense of Defender's Heart and the assault of Grey Garrison.
Check out our other Pathfinder guides for more help with the Pathfinder series!