Persona 4 Arena Ultimax was released on the PC with several bugs, but the Low Volume bug is one of the most annoying. This bug causes the game to launch with incredibly low volume and, even turned up to max, is barely able to be heard. In some cases, there's no sound in the game at all. So how do you fix this annoying low volume issue in Persona 4 Arena Ultimax, and what is the cause?
Currently, the cause of this issue is unknown, but there is a work around. The first step is to make sure you have a hex editor installed. If you don't download HxD, a free hex editor program. Hex editors allow you to edit .dat files in games.
You're going to change the maximum value of the game's volume from 100 to 1000. To do this, go to the Start Menu and press the R key and Enter. This will open the Run dialog box. Type %appdata% into the dialog box and search the window for the P4U2 folder.
In the P4U2 folder, select the Save folder, and within that open save.dat with your Hex editor. It should look something like the picture below.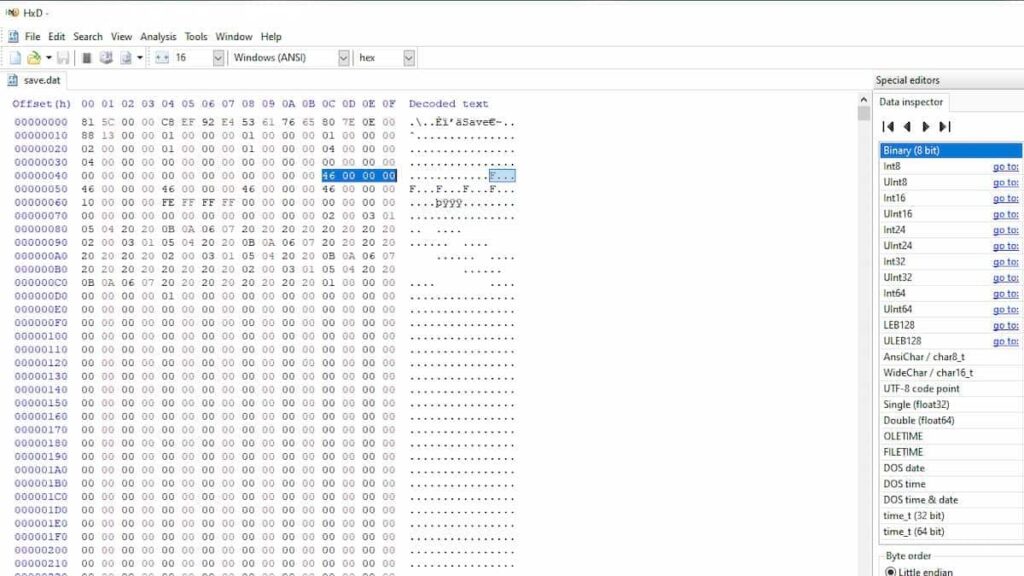 You want to edit the 40 0C-0F address, which is highlighted above. It will read 46 00 00 00. You need to change this to E8 03 00 00. This will change the default value from 100 to 1000. Save the changes and exit the hex editor.
When you launch the game, the maximum volume in the options menu will be 1000. Adjust the settings until you get to a volume you find acceptable!
For more Persona 4 Arena Ultimax guides, check out All Persona 4 Arena Ultimax unlockables on Pro Game Guides.