Since its release back in Nov. 2020, PlayStation 5 has dominated the market as the premium latest-gen console. The device features top-of-the-line hardware that allows users to experience their favorite video games in the best way possible. But how many PS5 consoles have been sold yet, let's find out.
How many PlayStation 5 consoles has Sony sold?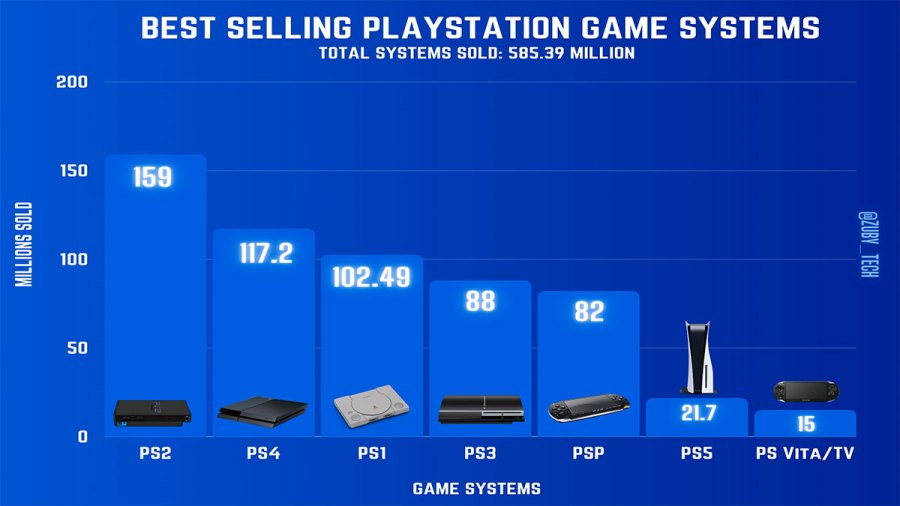 According to reports, PlayStation 5 has sold over 21.7 million units so far. On the other hand, its predecessor, the PS4, has sold over 117.2 million units since its release back in Nov. 2012. Despite getting serious competition from its rival console platform, Microsoft's Xbox, Sony Interactive Entertainment has managed to achieve impressive sales figures.
Some may argue that Sony's latest generation console could have had even better sales, which is true. This can be credited partially to the low stock issues since the beginning of the PS5 launch. Furthermore, the last-gen consoles—PlayStation 4 and Xbox One—perform reasonably well on even the newer video game titles, making the players reluctant to purchase a new device altogether.
Stay tuned to Pro Game Guides for more PlayStation stories. In the meantime, head over to our article on Are PlayStation Network servers down? How to check PSN server status and All Playstation Plus Membership Plans and Prices, explained.