There are many different Pokémon to find in Arceus, and some of them are even surprisingly easy to get at the beginning of the game. Gyarados, the well-known water and flying type powerhouse, can be found shortly after you start the game. You just need to know where to catch him.
Gyarados's Spawn Location
Players can find Gyarados in the following areas in Pokémon Legends: Arceus:
Obsidian Falls
Lake Verity
Sand's Reach
Primeval Grotto
The easiest place to catch Gyarados, especially if you are in the earlier parts of the game, is by climbing above the location shown in the map below.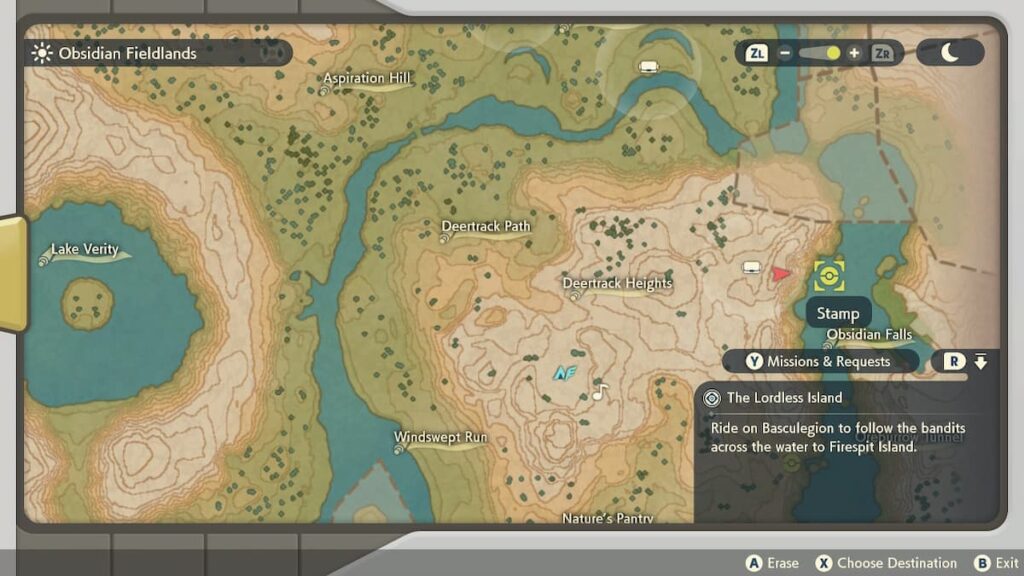 How to catch Gyarados
Gyarados can be found either flying around or swimming in the water. If you want to get him early, head to Obsidian Falls, and get as close to the edge of the cliff as you can. Gyarados always spawns here and flies around in a circular pattern. Wait until he gets close and ready your Pokeball.
You will want to have another ready as soon as you hit him with the first, this way, you can spam him until he is caught. The easiest way to catch him is by using a feather ball if he is flying.
To learn more about Pokémon Legends Arceus, check out How to check Pokédex registration conditions in Pokémon Legends: Arceus on Pro Game Guides!