If you're looking to evolve your freshly captured Feebas into the Milotic you encountered at Crystal Pool, then you're going to need an item called a Prism Scale. Feebas is the only Pokémon that uses it for evolution, though it does need to be traded with the item held before it does. In any case, here's where to find one on Kitakami, the region of Pokémon Scarlet & Violet's Teal Mask DLC.
Prism Scale location in Pokémon Scarlet & Violet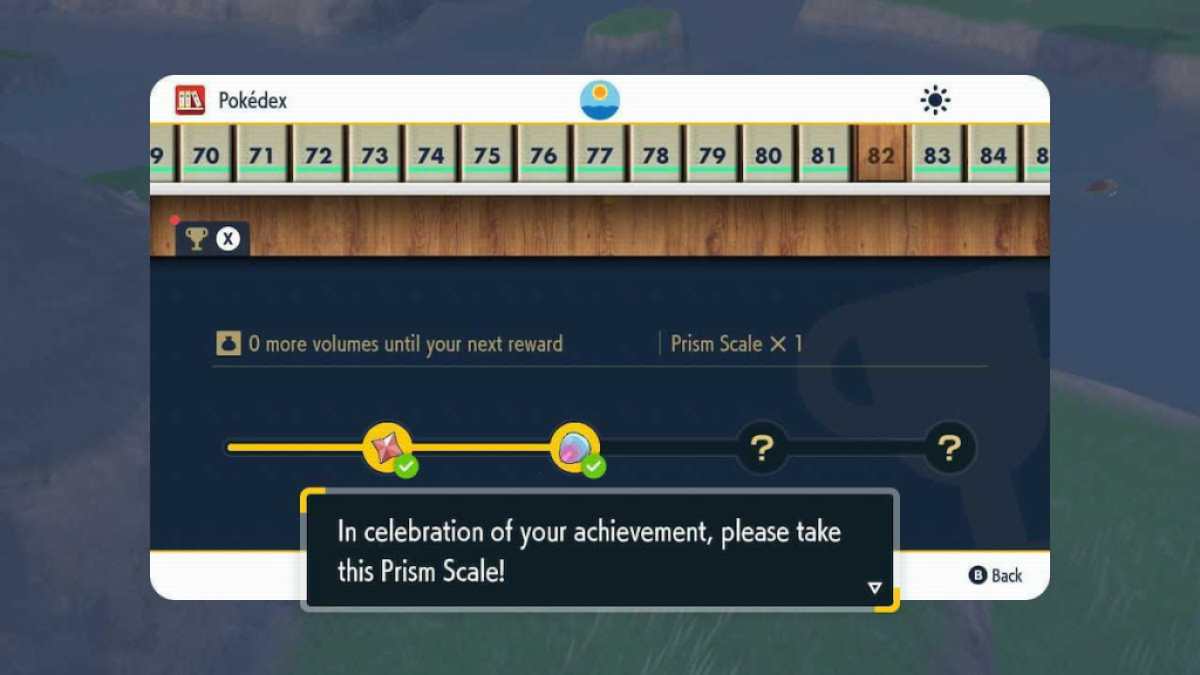 A free Prism Scale can be obtained from a milestone reward in the Kitakami Pokédex. I forget which exact number it was, but it was definitely one of the earlier rewards. Just Press X while you're on the Kitakami Pokédex menu to claim it. By the way, if you've already captured and/or evolved a certain Pokémon volume while you were in Paldea, the Kitakami Pokédex will count it.
Related: Where to find a Reaper Cloth in Pokémon Scarlet & Violet Teal Mask DLC
Based on all the exploring I've been doing, these trade items can usually be picked up from the map (as a sparking object) as well. They're usually in the location where the base Pokémon spawns, so, for Feebas, that's Crystal Pool! Another way to get more Prism Scales is to try your luck in five or six star Milotic Tera Raids. I'm not sure if any Feebas Raid will drop it, but do let me know if they do.
If you're using your Milotic competitively and you only have one Prism Scale, just be extra sure you have a Feebas you're happy with before you decide to trade and evolve.
For more help with Pokémon Scarlet & Violet, take a look at Best Nature for Mienfoo and Mienshao in Pokémon Scarlet & Violet here at Pro Game Guides.