Legendary Pokémon are always a treat to find, especially when you least expect it. If you're playing Crown Tundra blind without knowing anything about it, you might be in for a lot of shocks as you'll find Legendary Pokémon all over the place! It's truly a change in atmosphere when you expect to find higher-level Caterpies and Pikachus, but you're finding Legendaries sauntering about the area instead! Even more so, when the game takes you down memory lane, and you can find the three Legendary Birds from the Kanto region!
Where to find Galarian Zapdos
To find Galarian Zapdos, you must first travel to the Dyna Tree Hill, located at the southern point of the Crown Tundra DLC. However, upon your arrival, you'll see all three birds duking it out! As you attempt to get a better look, all three see you and immediately separate, bolting off to three different locations. Galarian Zapdos has flown off to the entrance of Motostoke City, return to the first major city in the Galar region.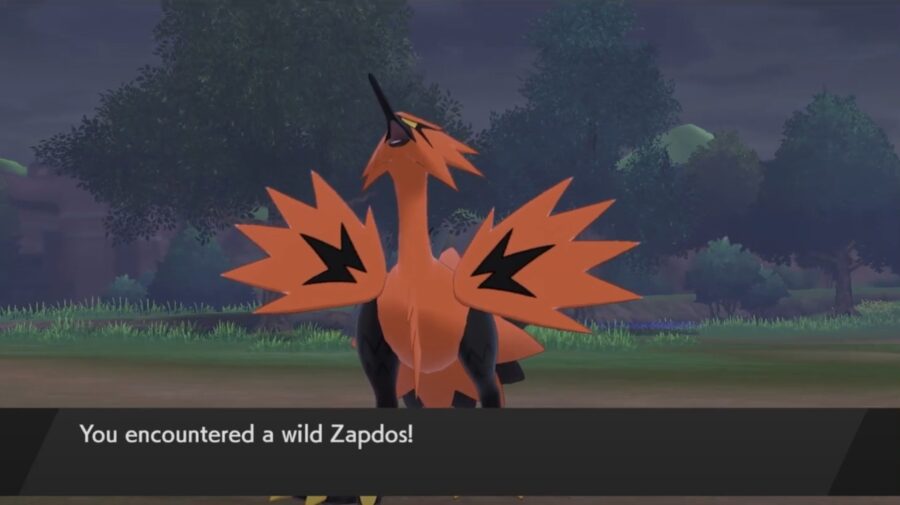 Galarian Zapdos is the peskiest out of the trio to be captured. Galarian Zapdos uses its tremendous speed and runs away from you all over Galar's wild area. Like Galarian Moltres, it's best to see if you can get ahead of it and cut it off; however, after a while of chasing, it'll eventually turn around and charge at you, ready to battle! You better have a lot of Ultraballs spare!
As this Pokémon is the Galarian form, don't go expecting it to be Electic-Flying-type. Garlarian Zapdos is actually a Fighting-Flying type (what a weird and wonderful combination), so plan before you fight it, and you'll do just fine capturing it. Once Galarian Zapdos has been caught, now it's time to capture the other two members of the trio, Galarian Moltres, and Galarian Articuno!