We're taking a quick look at how-to raid with friends in Pokemon Sword and Shield! These Raid Battles are a fun new addition to this popular game series, so why not take some friends along for the ride so you can grab some powerful Pokemon together! Raiding with your pals is quite a bit complicated, so hopefully this guide will clear things up for you.
How-to Raid With Friends in Sword and Shield
Make sure you have the people you want to join up with are on your Nintendo Switch Friends List. You can add people by hitting the Home Button and scrolling over to your profile avatar at the top left of the screen. Go to the Add Friend option and you should see this: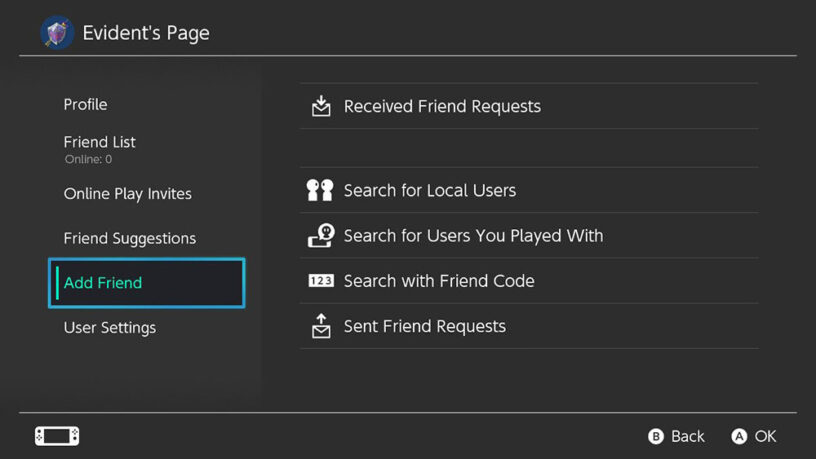 If your friend is nearby you can search for local users, and if they aren't you can search for them via a Friend Code they can provide you with (which is displayed on this page)!
Once you have friended everyone you want to play with, go back into the game. You will all need to be at least to the Wild Area in the story to make this happen because this is where these Raid Battles take place. Run around the area and look for one of these Pokemon Dens with a beam of light shooting out of it.
Once you find one of these, hit the A button on it and you will go into the Raid Battle menu. You'll be able to Invite Others, Don't Invite Others, Switch Pokemon, or Quit.
Local Raid Battle
If the friend you want to play with is near you in real life, then make sure you aren't online (Y-Comm at the bottom left will be white) and hit the Invite Others option. Your friend should see something pop up on their screen that alerts them to the battle. They need to now go to the Y-Comm screen and look for the join battle stamp on the right. If they don't see it, they should hit the X button and it should refresh the stamps! Have them press A on the stamp button and then hit the Join In option. They will then be in the raid menu and should see the Start a Challenge button which they will need to hit to join up. Once they've connected you can then hit the Ready to Battle! button to take on the Pokemon.
Online Raid Battle
It appears that this is pretty buggy online, so you might have to try this a few times just to get it to work once! You might need the Nintendo Switch Online membership for this, but i haven't confirmed that.
If you want to raid online with your friends, then make sure everyone is connected to the internet. Hit the Y button in game and then hit the + button to connect to the internet if you aren't already. It needs to say "Internet" at the top right of your screen in the Y-Comm menu. You'll also know you are connected if the Y-Comm icon at the bottom left of the screen shows blue. Make sure your friends are all online as well.
Now, someone needs to go and interact with one of the Pokemon Dens with the light beam shooting out of it. They then need to hit the Invite Others option. Once someone does that, everyone else needs to go into their Y-Comm and look for the Stamp that shows that someone is requesting a Raid Battle. Everyone can then join up with that and then engage in the battle. If you don't see the stamp, you might need to hit the X button to refresh.
Video Guide
If you're still struggling, you might want to check out this step-by-step video guide that runs you through the process: