Niantic has announced the Halloween 2022 celebration in Pokémon GO, happening during the Season of Light. There will be debut Pokémon, legendaries with exclusive moves, and new shiny forms to catch. Overall, it's a pretty packed event, so this guide can be a huge help to players looking to make the most of this spooky event. The celebration will be happening from Thursday, October 20, 2022, until Thursday, October 27, 2022 at 10am local time.
*Pokémon marked with an asterisk have a chance to be shiny when encountered.
Egg Hatches
There are a few Pokémon appearing in 7km Eggs that are exclusive Egg hatches to this event. The full list can be found below.
Yamask*
Galarian Yamask*
Noibat*
Phantump
Golett
Related: Pokémon GO A Cosmic Companion - All Quest Steps & Rewards
Wild Encounters
The full list of Pokémon spawning in the wild for the Halloween 2022 event can be found below.
Zubat*
Gastly*
Spinarak*
Murkrow*
Misdreavus*
Sableye*
Shuppet*
Absol*
Drifloon*
Yamask*
Pumpkaboo
Phantump
Golett
Dusclops
Haunter
Avatar Updates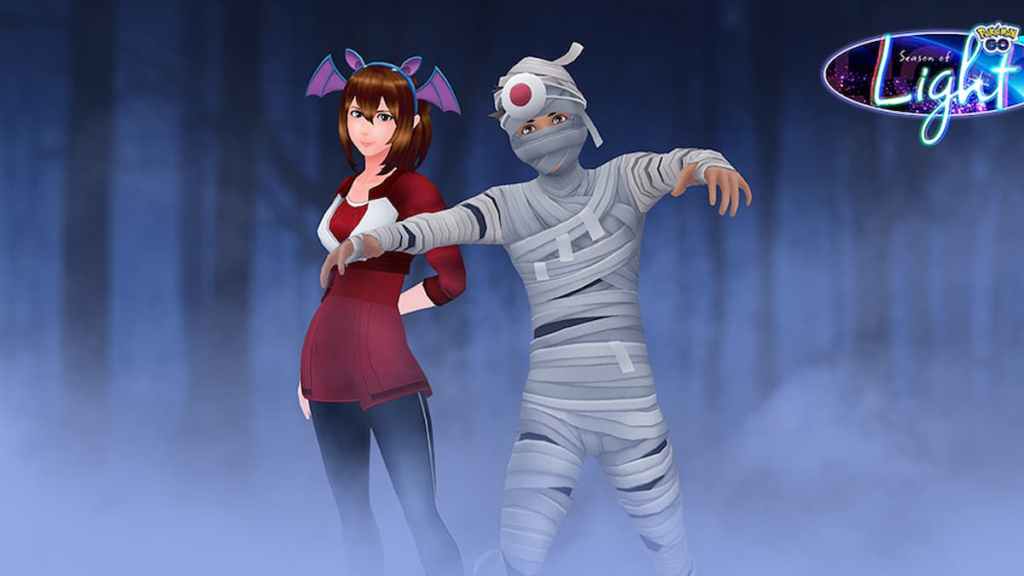 There will be a couple of new clothing items for players' avatars in-game as well, including a new pose.
Spooky Pose
Dusclops Costume
Dusclops Headwrap
Zubat Headband
Event Bonuses
There are a couple of great Event Bonuses for players to take advantage of during this event. The full list can be found below.
Double the Candy for catching Pokémon
Double the Candy for Hatching Pokémon
Double the Candy for Evolving Pokémon
One guaranteed XL Candy when walking with a Buddy Pokémon
Raid Battles
There will be a few new Pokémon added to the Raid rotation during the Halloween 2022 celebration, including a new Mega evolution in Mega Banette and Altered Forme Giratina equipped with a brand new move. The full Raid rotation can be found below.
One-Star Raids
Sableye*
Purrloin
Yamask*
Galarian Yamask*
Phantump
Three-Star Raids
Gengar*
Umbreon
Drifblim
Drapion*
Five-Star Raids
Mega Raids
Interested in other helpful Pokémon GO Guides and want to read more? Check out Pokémon GO November Community Day Classic - Event Bonuses, Bundles, and Shiny Dratini on Pro Game Guides!