With the next generation of Pokémon only days away, fans have a big decision to make; Sword or Shield? As usual, the Pokémon you'll encounter will differ a little between the two games, but this time around some of the gym leaders will vary as well, so it helps to plan ahead!
WARNING: Spoilers for Pokémon Sword and Shield to follow, including details from the recent leaks!
Without further ado, here's all the info you'll need to help you make the choice:
Pokémon Exclusive to Sword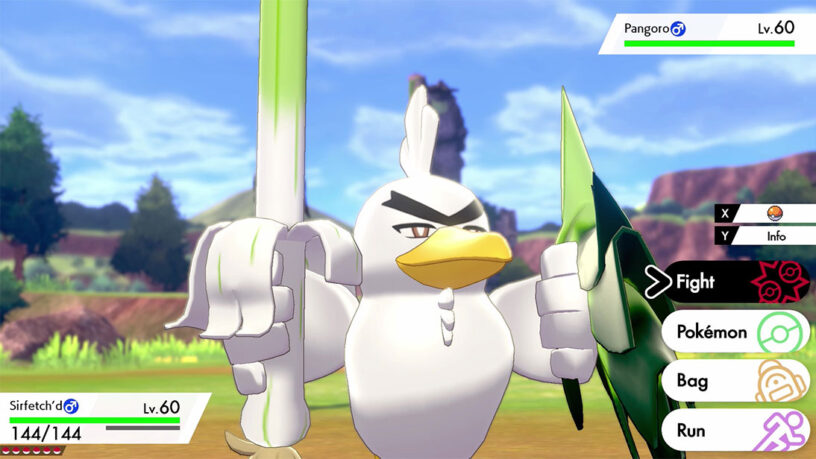 Galarian Farfetch'd and Sirfetch'd (Fighting)
Mawile (Steel / Fairy)
Solrock (Rock / Psychic)
Galarian Darumaka and Galarian Darmanitan (Ice)
Gothita, Gothorita and Gothitelle (Psychic)
Rufflet and Braviary (Normal / Flying)
Deino, Zweilous and Hydreigon (Dark / Dragon)
Passimian (Fighting)
Turtonator (Fire / Dragon)
Jangmo-o (Dragon), Hakamo-o and Kommo-o (Dragon / Fighting)
Flapple (Grass / Dragon)
Zacian (Fairy or Fairy / Steel)
Pokémon Exclusive to Shield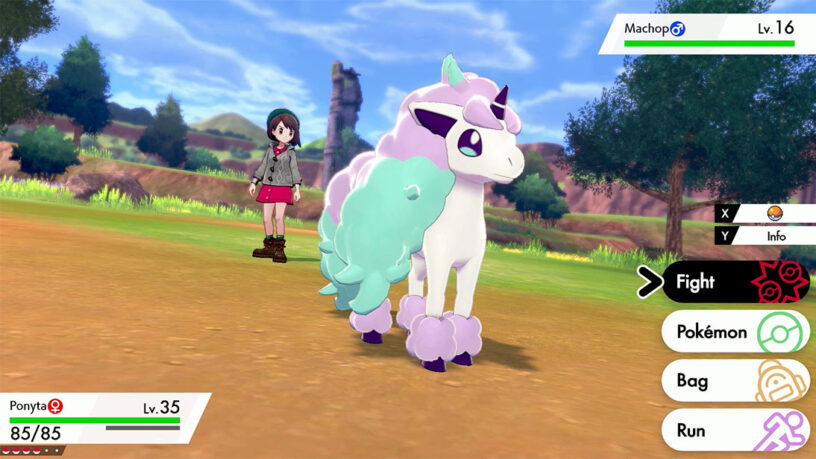 Galarian Ponyta (Psychic) and Galarian Rapidash (Psychic / Fairy)
Galarian Corsola and Cursola (Ghost)
Larvitar, Pupitar (Rock / Ground) and Tyranitar (Rock / Dark)
Sableye (Dark / Ghost)
Lunatone (Rock / Psychic)
Solosis, Duosion and Reuniclus (Psychic)
Vullaby and Mandibuzz (Dark / Flying)
Goomy, Sliggoo and Goodra (Dragon)
Oranguru (Normal / Psychic)
Drampa (Normal / Dragon)
Appletun (Grass / Dragon)
Zamazenta (Fighting or Fighting / Steel)
Gym Leaders Exclusive to Sword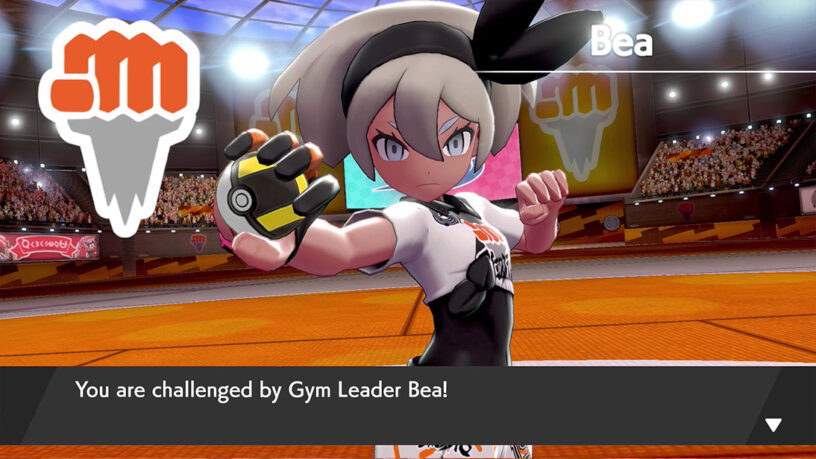 Bea (Fighting)
Gordie (Rock)
Gym Leaders Exclusive to Shield
Allister (Ghost)
Melony (Ice)
Making Sense of the Version Differences
Not surprisingly, some of the returning Pokémon from past generations have been split up between versions. This includes some Pokémon that were version counterparts in their original games (like Solrock and Lunatone), as well as some of the "pseudo-legendary" Pokémon from previous titles (like Kommo-o and Goodra). This means the availability of powerful Pokémon is pretty much even between Sword and Shield, with an equal distribution of pseudo-legendaries as well as several pairs of evenly-matched counterparts. While trading makes these exclusive Pokémon available to both games, it's important to consider which ones you'd like to have most accessible. For example, if you enjoy competitive battling and would prefer to use a particular pseudo-legendary, it'd make sense to get whichever game has that Pokémon in the wild so that you can easily search for multiples of the same kind.
It's also worth looking at the reasoning behind each of the placements, which seems to follow a pattern – as befitting the names of the two games, Sword gets some of the fiercer and more attack-oriented Pokémon (such as Braviary and Passimian), while Shield gets the more tricky, mystical or spooky ones (such as Mandibuzz and Oranguru). Taking this a little further, it might seem odd that Turtonator is in Sword despite its shield-like body, but its placement makes more sense knowing that Drampa, its counterpart, is the more special-attack-focused of the two.
So it looks like players preferring physically-oriented Pokémon will find what they're looking for in Sword, while those who'd rather lean towards special attacks might be better off choosing Shield. This also seems to apply to the new Galarian forms and regional evolutions: Cursola and Galarian Rapidash look a lot more supernatural than Sirfetch'd and Galarian Darmanitan. Zacian and Zamazenta's typings (Fairy and Fighting, respectively) go against this trend, and their secondary type – Steel – is only present when each is in a particular form. It'll be interesting to see why this might be the case! Flapple and Appletun make for another interesting difference between the games; in Sword, Flapple evolves from Applin, while in Shield Applin will evolve into Appletun instead!
The Gym leader differences line up with the trend as well, with Sword having Fighting and Rock gyms while Shield has Ghost and Ice. It's also pretty likely that some of the new Pokémon on the list will be used in these battles!
Lastly, there's a special Max Raid Battle event that'll work differently for either game. For the first few months after release (that is, until early January 2020), Sword players will have a higher chance of meeting Gigantamax Drednaw in Max Raid Battles, while Shield players will be more likely to come across Gigantamax Corviknight. However, these two Pokémon don't seem to be unique to their respective games, and it looks like their encounter rates are all that's affected here.
Hopefully this article's helped you make up your mind about which version to buy on the 15th! Personally I think I'm going to go with Shield; I really like the look of some of its exclusive Pokémon, and honestly I'm a bit of a sucker for Ghost-types (…which is why I'm going to be capturing every Corsola I see)! The appearance of more status / special attack-focused Pokémon in Shield seem really interesting in gameplay terms as well, and it's possible there are more version differences that neither the leaks nor the trailers have revealed yet. As there's still a lot we don't know about Sword and Shield's plot, I'm interested to see what effects the different Gym Leaders and legendary Pokémon could have on the story and setting. Whatever's in store, there's a lot to look forward to from both games!