Whether you're trying to keep pace with Gym Leaders or working towards an evolution, being able to level up your Pokémon is crucial to your progress in Pokémon Sword and Shield – and with level 50+ wild Pokémon appearing even before the first Gym challenge, it's more important than ever. While defeating or capturing wild Pokémon and taking part in Trainer battles are still the primary methods for gaining experience, Sword and Shield also feature some less standard ways to power up your Pokémon. In this list, we'll be going through some of the best ways to build up experience points on your journey through the Galar region.
Max Raid Battles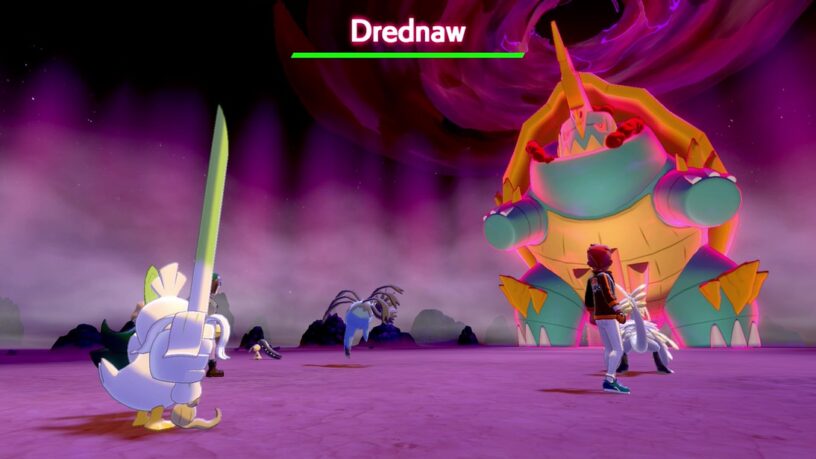 Possibly the fastest method of training, Max Raid Battles in the Wild Area will reward you with plenty of EXP Candy upon defeating or capturing a wild Dynamax Pokémon. EXP Candy can be used on your Pokémon to grant extra experience points, and ranges in size and effectiveness from XS to XL. You'll also be awarded Rare Candies from some Max Raid Battles, which increase a Pokémon's level by one instead of adding to their current experience point total. Because of this, it's best to save your Rare Candies for high-level Pokémon, which need far more experience points to level up.
The bonus experience provided by each EXP Candy type is as follows:
Rare Candy: 1 Level
XS: 100 EXP
S: 800 EXP
M: 3,000 EXP
L: 10,000 EXP
XL: 30,000 EXP
Most Max Raid Battles will reward you with quite a few candies, and if you take part in enough of them you'll see these items start to accumulate quickly. This makes it easy for your lower-leveled Pokémon to catch up with your main party, and allows you to power up and evolve many Pokémon immediately upon capture.
High-Level Encounters
A riskier approach to EXP farming is to seek out the Wild Area's high-leveled Pokémon – while it's impossible to capture these in the early stages of the game, they can still be defeated in battle and will net you plenty of experience points. It's best to start by aiming low if you're attempting this strategy, as many of these Pokémon will be far too strong for a low-leveled team to defeat. However, once your team's levels catch up to these Pokémon in the late game you'll have a huge supply of high-level wild Pokémon to train your weaker allies against.
Poké Jobs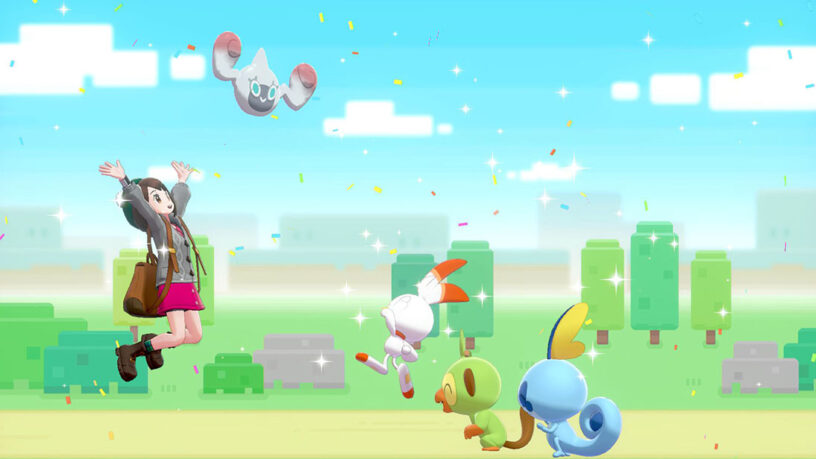 The Rotomi PCs in each Pokémon Center give you access to Poké Jobs, letting you send some of your boxed Pokémon to perform tasks and earn experience points. These missions are carried out in real time, and you won't be able to use these Pokémon for anything else until they've returned from their trip. This makes Poké Jobs an excellent approach if you won't be playing for a while – just set a job running overnight, and your Pokémon will be back in their boxes by morning! Keeping an eye on your Poké Job options is key to making the most out of this feature: you'll find that more of these jobs become available as you complete previously available jobs, and that each job offer is best suited to particular types of Pokémon.
Camping with your Pokémon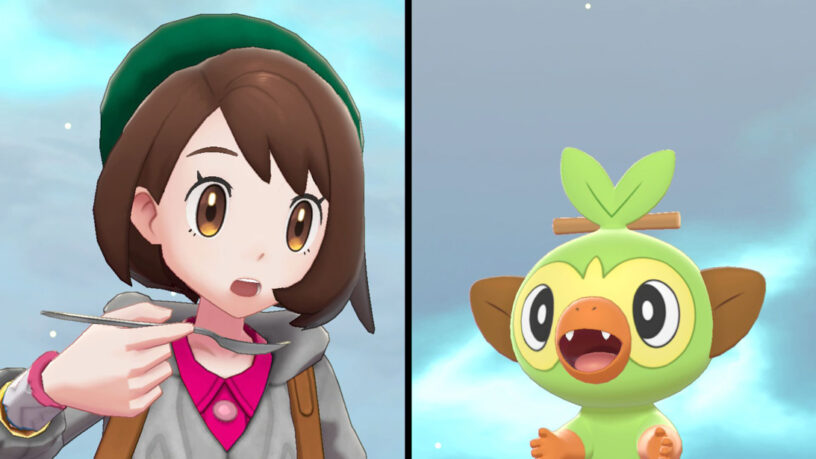 You have the option to set up camp with your Pokémon almost anywhere in the Galar region, and one of the major benefits of this feature is curry. Making curry not only heals your Pokémon and increases their friendship levels, it also grants them extra experience! Different Pokémon prefer different flavors of curry, and your Pokémon will benefit more from being served a flavor that matches their preferences. Having a reliable way to heal your Pokémon outside of town also makes it easier to grind for levels against wild Pokémon, as you won't need to take breaks to visit the Pokémon Center. Playing with your Pokémon at the campsite also increases their affection towards you, which in turn boosts the experience points they'll receive from battle, so spending some quality time with your team will pay off down the line.
Post-Game Options
After completing the game, you'll have another few options available to you. Replaying the Champion Cup will pit you against some of the game's strongest Trainers, and grant some of the highest EXP yields as a result. There's also the option to take on the Battle Tower – while this doesn't directly provide your Pokémon with experience points, you'll be able to claim more Rare Candies using reward points earned from the Tower.
One last thing worth mentioning is what WON'T help in leveling up your Pokémon – unlike in many previous Pokémon games, the Nursery no longer levels up the Pokémon left in its care, and is now only used for breeding Pokémon. With all that out of the way, you should be equipped with everything you need to keep your Pokémon ahead of the curve!