Staraptor is a speedy Normal and Flying type Pokémon that can gain Intimidate as an ability. It's the Sinnoh region's mandatory bird Pokémon and one of the best competitive ones in the game. Staraptor is also arguably the best Flying Pokémon you can own in Brilliant Diamond and Shining Pearl.
Where to catch Staraptor in Brilliant Diamond and Shining Pearl?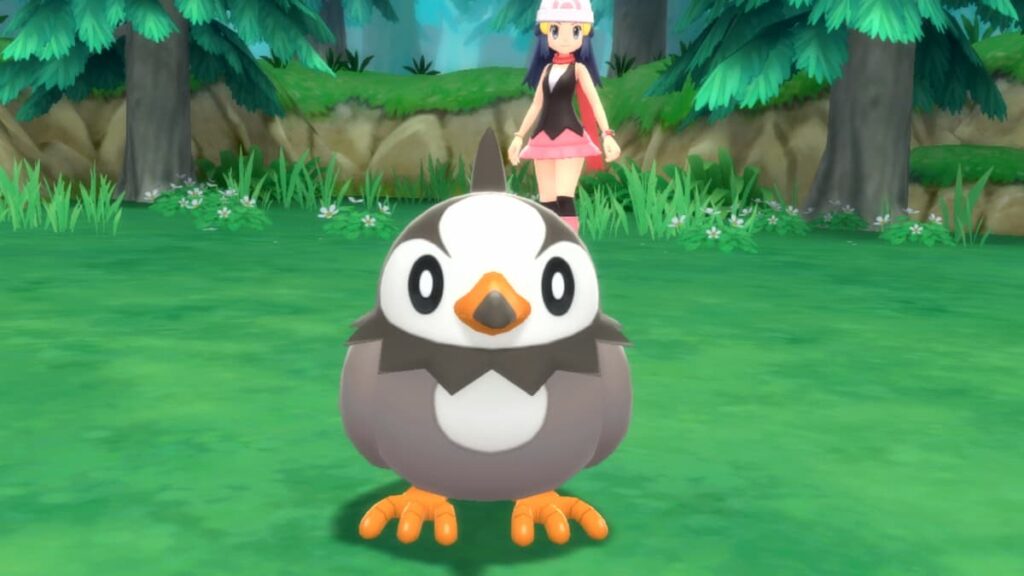 Staraptor can't be caught in the wild, but its pre-evolved forms, Starly and Staravia, can. Starly can be caught as early as Route 201 (the road between Twinleaf Town and Sandgem Town) at levels two to three. You can find Staravia in the Trophy Garden and Valor Lakefront at levels 16 to 22.
Related: What do Natures do in Pokemon?
Best nature and moves for Staraptor
The best nature for Staraptor is Adamant, which boosts the growth of Attack by sacrificing Sp. Attack. This is because Staraptor gets heavy-hitting moves like Brave Bird, Aerial Ace, and Wing Attack—which are all physical attacks. An Adamant Staraptor will do well in Cool Contests due to its preference for Spicy Poffins.
For more help with Pokémon Brilliant Diamond and Shining Pearl, we at Pro Game Guides have you covered.