There are always small details to appreciate in any video game, and PowerWash Simulator is no exception. While it may not have the most extensive lore, the game flourished with many unique touches. From PowerWash Simulator featuring crossovers to referencing fairytales through clients, there are tons to take a closer look at.
PowerWash Simulator Lore
There's not a lot of specific lore in PowerWash Simulator. This is because it is not a story-driven game, nor does it have a cohesive/linear plot. Instead, I did find several cameos, homages, and jokes placed throughout the game. Some examples of unique game features:
A smoking volcano sits in the backdrop of the original town map (Muckingham). Some fans believe that this is why things become dirty so quickly around the area.
Multiple clients who are homages to celebrities and fictional works, such as:

Annie Mall, likely named after Woody Allen's Annie Hall.
Jean-Claude Flambeau, a reference to Jean-Claude Van Damme.
Jenny Pebbles, which some fans argue is an homage to the former YouTuber Jenna Marbles.
Martha Hubbard, referencing both Old Mother Hubbard & There Was An Old Woman Who Lived in A Shoe.
The Hexenjagers, a reference to Hansel & Gretel.

Crossovers are seen from other franchises, though none specifically connect with each other. Other properties are modeled in expansions, like:

Final Fantasy VII
Lara Croft (Tomb Raider)
SpongeBob SquarePants.

Consistent easter eggs, like the mayor's missing cat.
When and where is PowerWash Simulator set?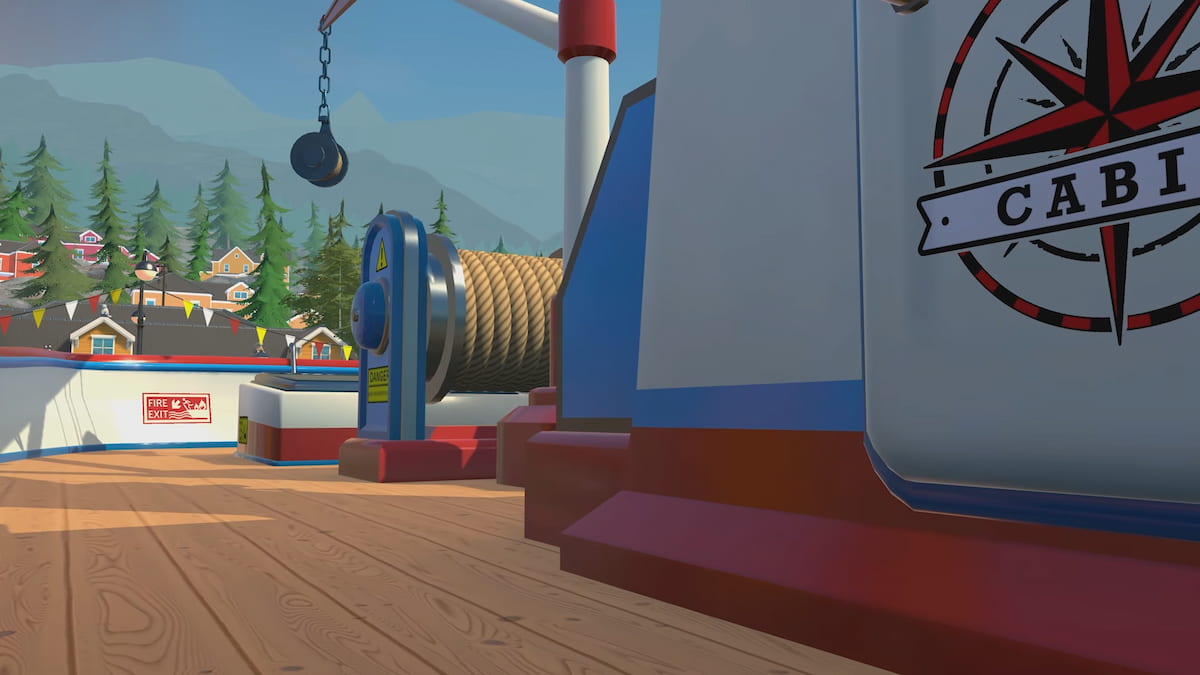 PowerWash Simulator does not seem to take place at a specific date, but it can mostly be assumed that the game is aiming for a contemporary time period. This is because there are mainly modern furnishings and landscapes marking the maps, with an exception for specialty maps. You powerwash the driveways, homes, cars, and more of customers in Muckingham. The town is fictional, but very likely set somewhere in the Pacific Northwest area of the USA.
Want to read more about PowerWash Simulator? If so, check out How to fix the Dirt Indicator in PowerWash Simulator on Pro Game Guides.