Raft has been adding some new things to the game, and one of them is the Bee Jar! We're taking a look at everything you need to obtain them, and what they can be used for in this how to collect Bee Jars guide for Raft.
How to Get a Bee Jar
First, Bee Jars are basically just a bee in a jar. They are currently only used to create a Beehive, and you will need at least 15 of them to do so! Here's what you'll need to do to get yourself some Bee Jars.
Step 1: Be Deep Into the Story
You need to pretty much be as far as you can currently into the story. You'll need to reach Balboa Island, which requires you get through the Radio Tower and onto the Vasagatan. You will find the coordinates to Balboa Island on the shipwreck. Once you've got those, you can then make your way to Balboa Island. This is where you will consistently find honey and bees. There's also another Large Island (Evergreen Islands) that spawns and also has bees, but it's unknown if you need to reach Balboa Island or not before they will spawn. This island will contain at least one bear, and you should be able to find bees there.
Step 2: Craft a Sweep Net
To catch the Bee Jars, you will need the Sweep Net tool. This item requires 15x Planks, 6x Rope, 2x Vine Goo, and 1x Bolt to craft.
Step 3: Find the Bees
Once you find either Balboa Island or one of the Evergreen Islands, then you will need to look for bee swarms. They generally spawn and fly around the Natural Bee Hives that spawn on these islands. Here's how they look in-game: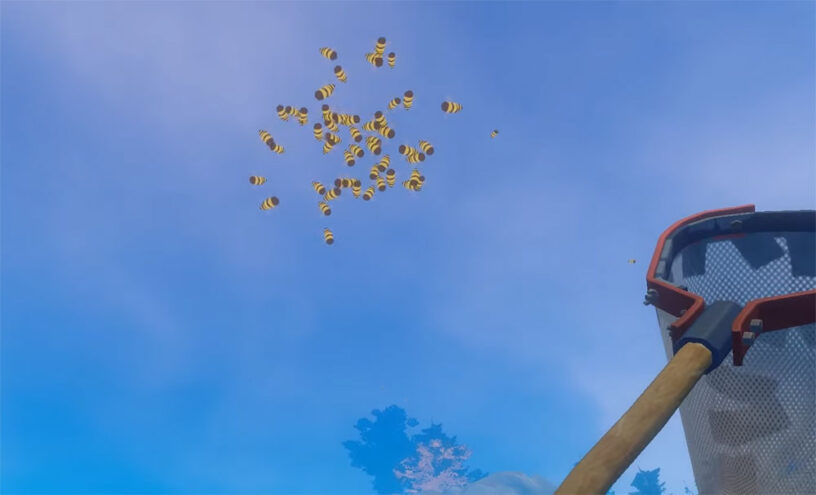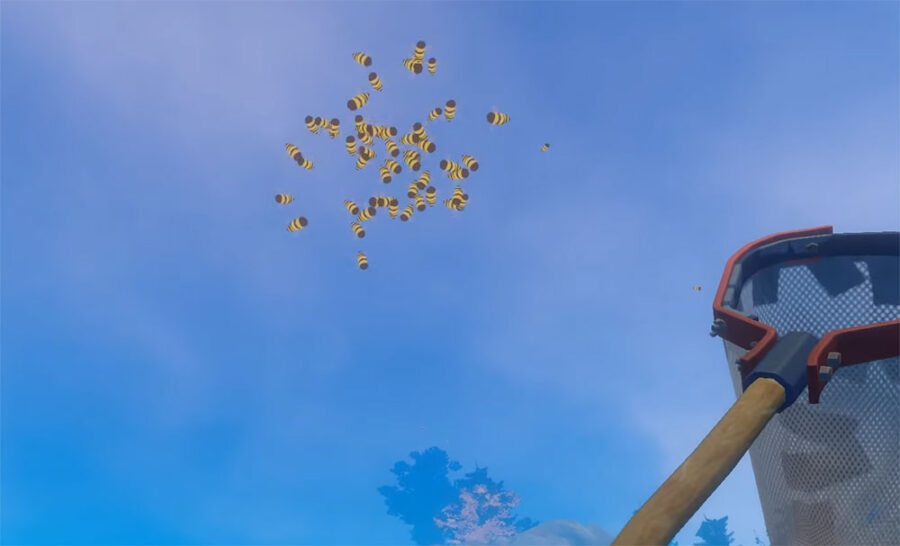 Swing your net at them and if you get close enough you will get Bee Jars! You get about 4-5x Bee Jars per swarm, so you will need 3 or 4 swarms to get enough for the beehive. You will want to be careful when doing this, because you will take damage when you get close to the bees. There's also bears to contend with on these islands, so make sure to have a spear or bow and arrows to protect yourself.