Even if your family didn't have one growing up, you knew someone that had one. A rec room, a rumpus room, the basement, or a spare room dedicated to playing. It contained all manner of activities like board games, coloring books, toys, and video games.
Taking that idea into VR is Rec Room. Lauded as the Roblox of VR, Rec Room allows users to create their own games and share them for the community to play. Let's take a look at some of the best.
Rec Room Essentials
5. Paintball
Paintball is what its name suggests, a VR paintball game. Two teams battle it out in either Capture the Flag or Team Battle mode. It's simple, fun, and has long been a fan favorite since its release.
Related: Nintendo Switch Sports Tennis Guide – Tips and Tricks
4. Laser Tag
Set in a futuristic landscape, two teams of four battle with a variety of weapons in this popular team deathmatch game. The level design is effective at evoking a futuristic battle space while the gameplay is engaging to keep player populations healthy.
3. Quest for the Golden Trophy
One to four players team up to battle through nine acts of traditional fantasy monsters in this mock play. This brutal brawler is touted for its difficulty and need for a competent team to conquer it. It's a straightforward affair that is surprisingly well rounded and brings a lot of replay value.
2. Bowling
Who doesn't love a good game of bowling? The titular Bowling encompasses all those familiar feelings and even includes a reference to everyone's favorite Dude. It's like a fishing mini-game in any other main game. It's something fun that players can always come back to.
1. Rec Royale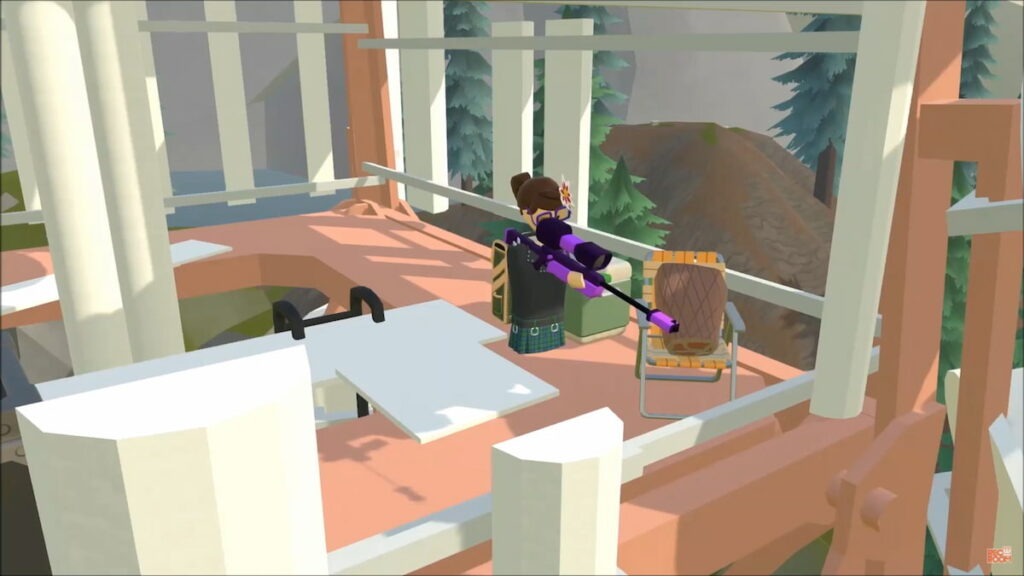 Rec Royale is a classic battle royale pitting up to 18 players against one another on an island. The last person (or squad) standing is the winner! The popularity of the battle royale genre carries over to this VR version and immerses players in a way that titles like Fortnite and PUBG can't.
For more gaming goodies, check out Is Nintendo Switch Sports worth it without online multiplayer? on Pro Game Guides.