A feature in the story mode for Red Dead Redemption 2 was the ability to wear a bandana or mask to cover your face. Covering your face, in turn, would keep your identity a secret when committing crimes in the game. This neat little feature is also a recurring thing in Red Dead Online.
However, you don't have immediate access to either bandannas or masks like you did in story mode in Red Dead Online, so where exactly can you find and buy one in the game? Well, if you keep reading, below, I will explain and answer this question and more.
How to buy masks in Red Dead Online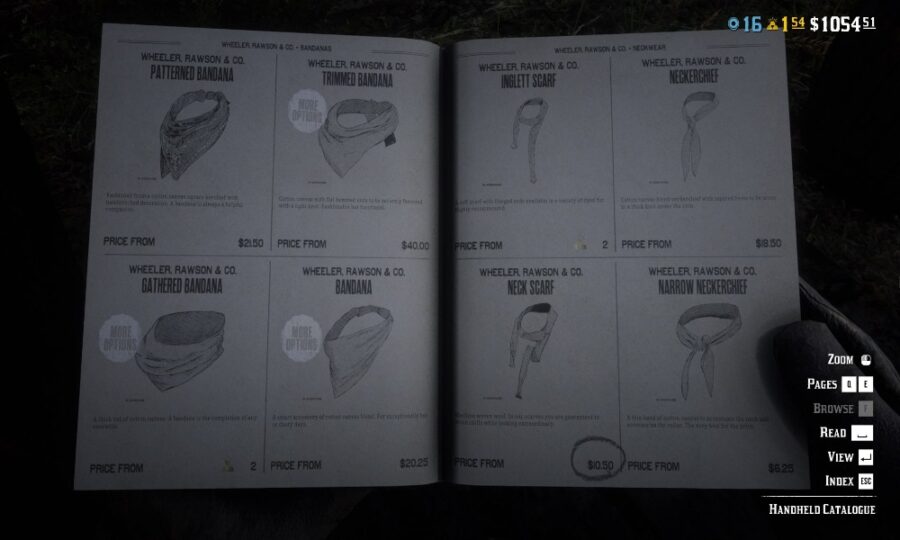 In short, to buy masks in Red Dead Online, you need to open up the in-game catalog and view the accessory section. Under bandanas and neckwear, you can find various bandanas; however, there are no full-face masks available yet from this catalog. Because of this, if you want something to cover your face while committing crimes in the Online mode, you will need a bandana. That said, you can buy the following bandanas from the in-game item catalog.
Pattern Bandana - $40

Trimmed Bandana - $21.50

Gathered Bandana - 2 gold

Plain Bandana - $20.25
The bandanas listed above are the only buyable masks in the game, so you need to buy it from the catalog if you want one. If you don't have enough money or enough XP, check out our XP guide here for help on that front.
However, during Halloween, Red Dead Online will host a special holiday event and add exclusive Halloween themed masks to Madam Nazar's shop in October. So if you want to get more masks you will have to wait until the next event; when it is around that time again, simply find Madam Nazar and buy the Masks from her.
For more guides on Red Dead Redemption, check out its game page here. I'd recommend checking out our role guide for help picking the best role in the game that works for you.