Our Remnant: From the Ashes How-to Get the Osseus Armor Set Guide features a quick look at where to find this secret armor! This is a fairly easy set to obtain, you just need to know who to talk to and have some extra scrap handy. This is a bone based armor set, and has a tribal feel about it.
Osseus Armor Set Perks & Stats
This set gives you quite a bit of armor, but also contributes heavily to your radiation resistance. So, if you're looking for a tankier set with some additional radiation resistance, then this is the set for you. It's also good for when you are fighting a lot of mobs back to back. The bonus of this armor gives you additional damage after you kill an enemy.


Armor Set Piece Bonus: Bloodlust
Killing an enemy increases damage dealt for 5 seconds.
One Piece: +7% Damage
Two Pieces: +15% Damage
Three Pieces: +25% Damage
How-to Get the Osseus Armor
You will need to use the Rhom Wasteland Merchant waypoint. Look for the area that looks like the following, you can see on the map that it's between two larger hallways.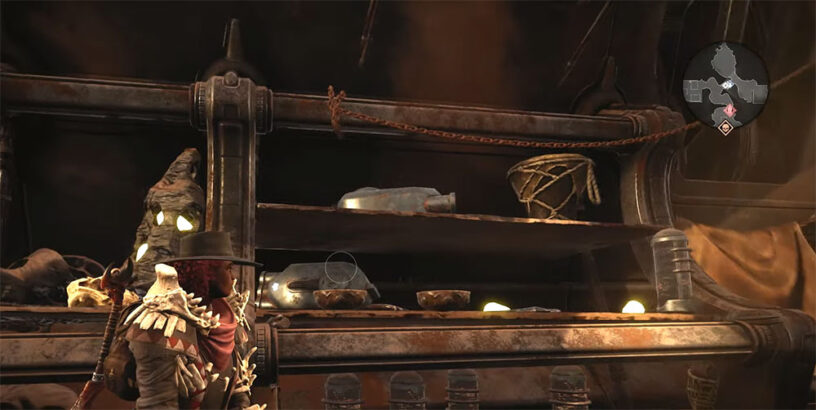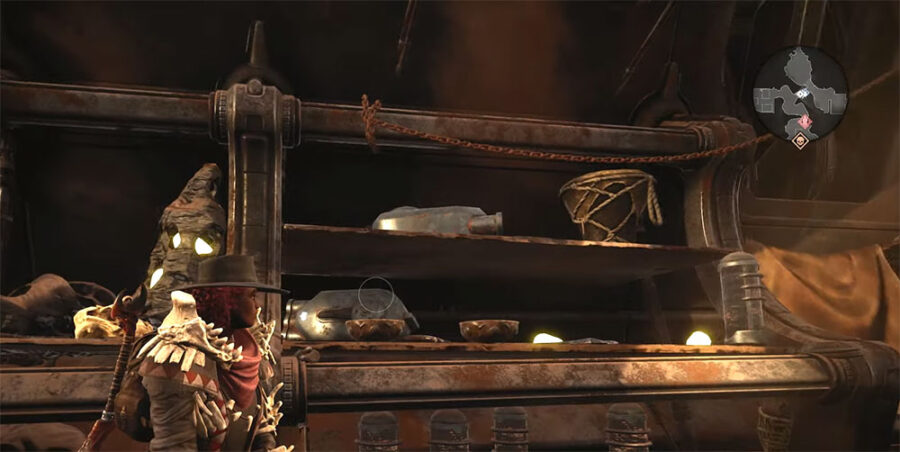 In this area, you'll find a bandaged dog and a blind merchant.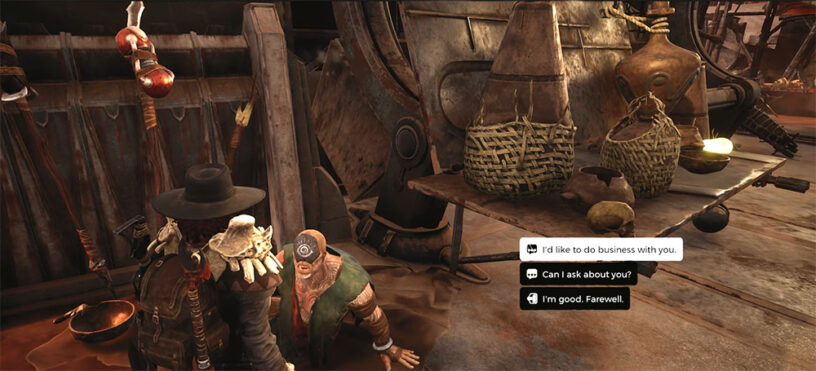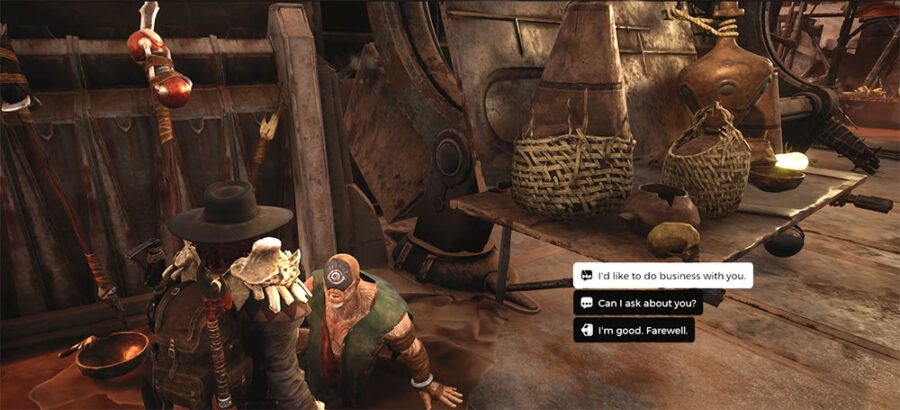 What you need to do is keep talking to him and giving him 100 scrap for each of his secrets. Once you've exhausted everything he knows, he will have the option available to purchase the armor. The helmet is 700, husk/body piece is 1,750, and the boots/kilt are 1,050 scrap.
Video Explanation