Youtubers Life 2 fits right in with other social simulation games, such as Sims 4 or Animal Crossing: New Horizons. The genre is marked by daily tasks, personal character growth, management of money, and home furnishing. UPLAY Online's latest life simulator checks all of the boxes for the genre, not straying outside of the norm very often. But fans of life simulators might find this package lacking in meaningful content.
New Youtuber on the Block
This is the second installment in the Youtubers Life franchise, known for crossing into the realm of simulated content creation. Players are thrust into Newtube City with a home, a drone, and recording/editing technology. Their manager is a constant presence in the early stages, prompting the player on how to begin their content creation career and get settled in the city.
Work your way up in the rankings by recording and editing videos in minigames, running errands for extra cash, purchasing various recording upgrades, and exploring the town for scripts to unlock new video types. Players will need to make the most of each day, as the game operates on a day-to-day cycle, frustratingly only saving at the transition into the next morning.
The minigames for recording and editing (an essential tool to becoming famous) are a bit more unique than its peers', such as the fishing mechanics in Animal Crossing. These minigames do take calculation and high-level attention. For example, the Record Video minigame, which you will often complete in the game to make your videos, uses mechanics inspired by games like Dance Dance Revolution.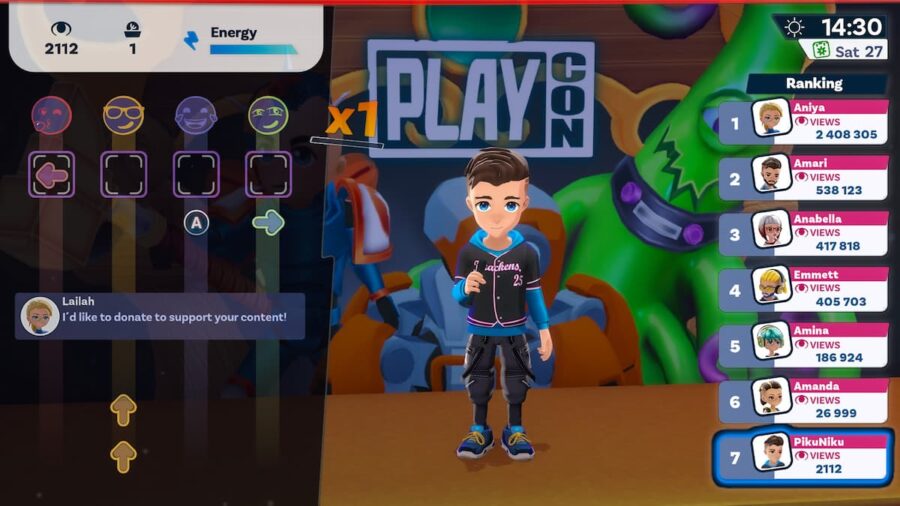 Your character will continue to rise in the rankings, with the speed being dependent upon the effort you put in. The fledgling content creator can improve their chances of being a household name by upgrading computer and drone parts, purchasing editing improvements like splicing abilities, finding scripts around town, buying video games, and much more. Freedom of choice is abundant in the game, while still giving players a nudge in the right direction toward stardom.
Some Alienating Problems
While some momentum is maintained by a player's desire to become the number one YouTuber, days eventually become repetitive tasks working towards the far-off goal of becoming a star. The game begins to slowly feel too familiar after a while, with similar errands to run (the only thing that changes are the people you deliver to) and chasing a slightly altered combination of the same trending hashtags to get your creations to perform better. The motivation to continue playing depends entirely upon the player's ability to get creative with gameplay.
Related: All Locations in Youtubers Life 2
New players will also struggle to get a handle on how to best film videos and edit them since the game does very little to show how to obtain the best possible score in these minigames. Both functions, editing and recording, rely on intuition. The Edit Video minigame is especially confusing, as it asks players to connect stills from the video with the goal of connecting the irregular pegs of the slides together. It feels nearly impossible to get a five-star score, much less a three. This makes it unclear if you can even get a high score at the beginning, or if you must improve other aspects of your character first.
While the game distinctly features cartoon versions of real Youtubers, many of them are not widely known content creators. Some players may have had their hopes set higher due to the pre-release marketing, and may expect a wide array of top Youtubers to be featured. The game also has some bizarre inconsistencies, such as fictional names for social media sites, yet it is named Youtubers Life. While the design for the game creates a happy world with few worries, this may not be enough for those who want something with more substance.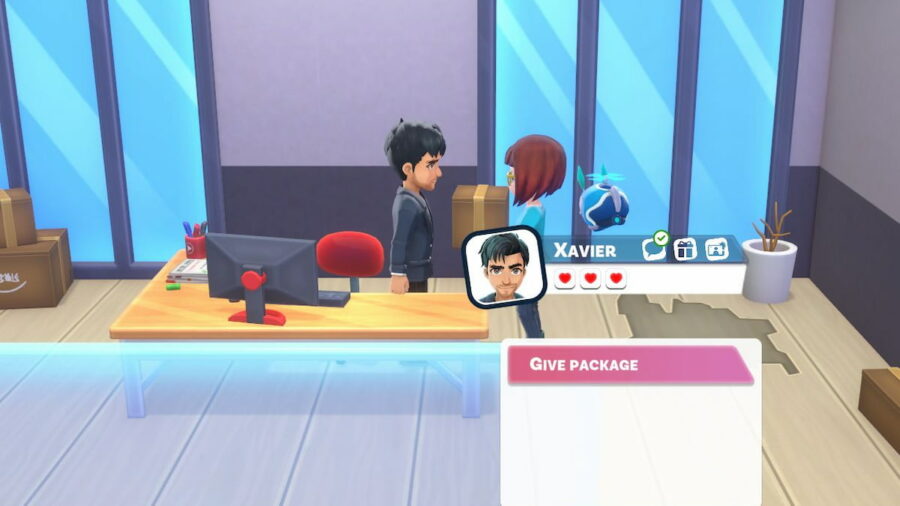 | | |
| --- | --- |
| Pros | Cons |
| Aesthetically appealing art style | Repetitive Minigames & Quests |
| Real-life YouTubers featured in the game, even if some are smaller names | Lack of household names |
| A vibrant and detailed town that makes the game feel more immersive | Struggles to stand out as innovative or original |
| Makes for a familiar and enjoyable game for genre enthusiasts | Vague tutorial leaves new players in the dark |
Verdict - Genre Fans Only
Youtubers Life 2 is not going to win over many players who are new to the genre. For some, finding their favorite YouTuber walking out and about in NewTube City may be enough to pull them into the world of Life Simulators. This is not a scenario UPlay Online should bank on, though. The uninspired minigames, repetitive missions, and underdeveloped world mean that this is a game that will take the zeal of gamers who are already infatuated with the Life Simulator genre. Its predecessor was able to rely on the novelty of a Content Creator simulation, but there isn't much here to justify a sequel for anyone who isn't content playing familiar games.