Eggs often come and go in Roblox Adopt Me, but some remain in the game forever. These permanent eggs can be purchased at any time in the game, so long as you have some Bucks in your virtual wallet.
Best Eggs to Buy in Roblox Adopt Me
Although there are 15 different types of eggs in Adopt Me, there are only four that are currently available to buy in the game: the Pet Egg, the Cracked Egg, the Fossil Egg, and the Royal Egg. The remaining 11 eggs are either limited-time event eggs or are obtained from other means. These four eggs can be purchased from the Nursery on Adoption Island.
Below we've broken down each egg into a specific category, with one particular egg reigning above the rest.
Most Expensive - Royal Egg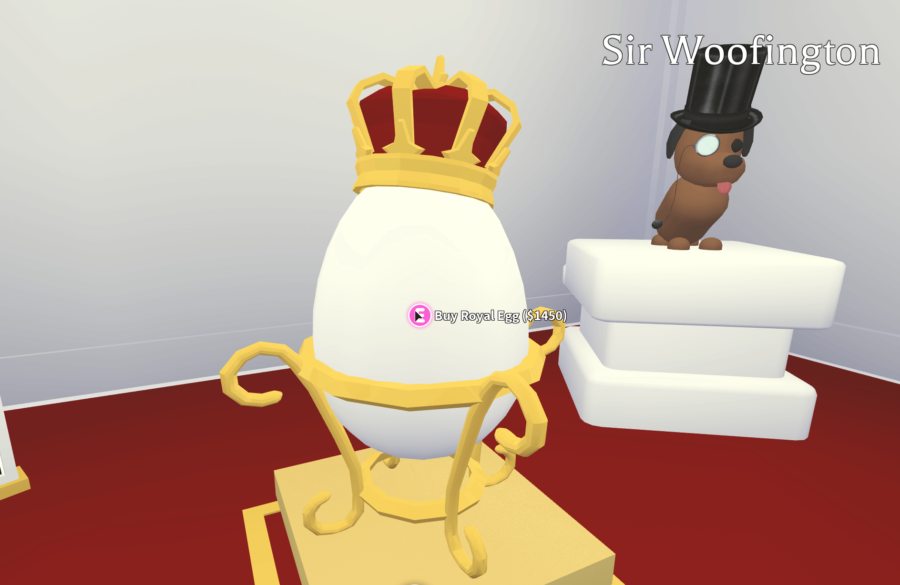 Clocking in at a whopping 1,450 Bucks, we don't agree with the overall value of the Royal Egg. Of course, you are guaranteed an Uncommon pet or greater rarity. Meaning, there is a zero percent chance of hatching a Common pet. So you are working with four hatch tiers as opposed to five. While it can't be disputed that you have a greater chance of hatching your dream pet, we can only recommend the Royal Egg to those with the Bucks to burn. Sure, the Royal Egg has the highest Legendary hatch rate, but at what cost?
Cost: 1,450 Bucks
Hatch Rate:
Common: 0%
Uncommon 25%
Rare: 37%
Ultra-Rare: 30%
Legendary: 8%
Most Affordable - Cracked Egg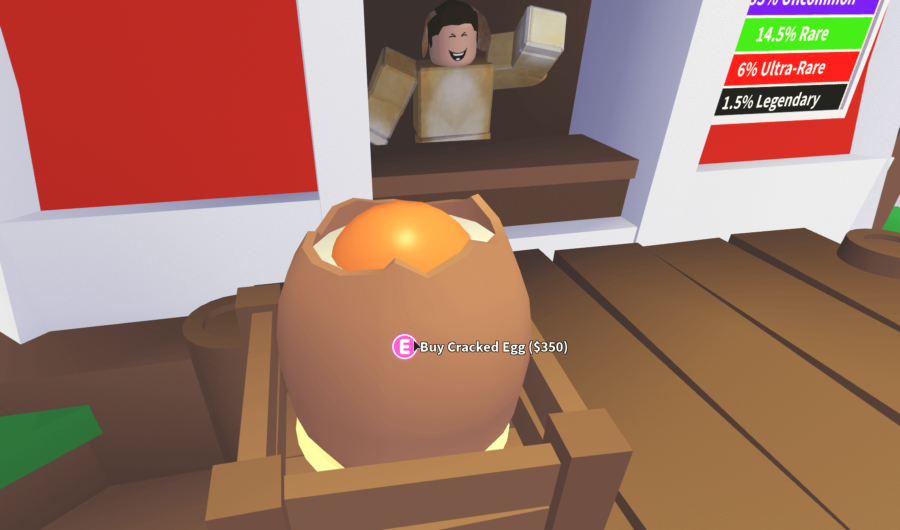 You most likely won't walk away with a Rare or greater pet from the Cracked Egg, but you will walk away with lots of pets. That is, if you intend on sinking most of your Bucks into multiple Cracked Eggs. You essentially unlock the same pets as the Pet Egg, however, your chances of unlocking your legendary dream Unicorn or Dragon are much more slim. When buying Cracked Eggs in bulk, you will either score big and hatch a dream pet, or you might walk away with quantity over quality. It's a risk you should be willing to accept if you go with this option.
Cost: 350 Bucks
Hatch Rate:
Common: 45%
Uncommon: 33%
Rare: 14.5%
Ultra-Rare: 6%
Legendary: 1.5%
Most Prehistoric - Fossil Egg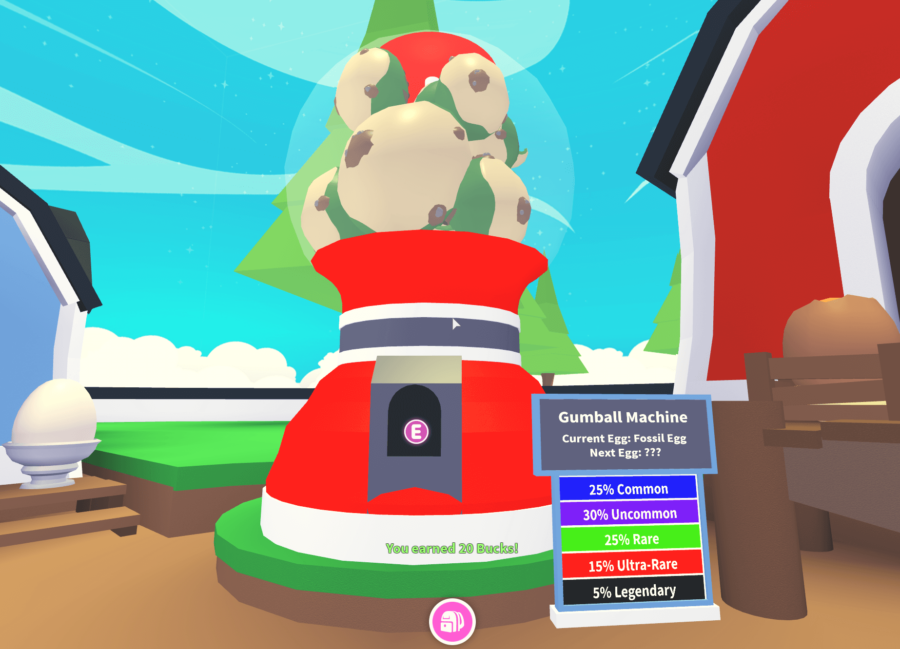 If your preference steers toward prehistoric pets, then this is the egg for you. The Fossil Egg features a list of pets that are completely different from the Pet Egg, the Cracked Egg, and the Royal Egg. Your legendary options from this egg include the T-Rex and the Dodo. The hatch rate, unfortunately, prioritizes the Common to Rare categories. Meaning, it will not only be tough to hatch an Ultra-Rare or Legendary pet, but expensive. There's nothing particularly bad about purchasing Fossil Eggs; the price just runs steep.
Cost: 750 Bucks
Hatch Rate
Common: 25%
Uncommon: 30%
Rare: 25%
Ultra-Rare: 15%
Legendary: 5%
Best Overall - Pet Egg
Although this egg does not win any awards for its name, we believe this is the best egg you can buy in Adopt Me. When compared against the other eggs on this list, the Pet Egg has the most balanced success rate of hatching an egg at a greater rarity than Common. Although the Royal Egg may seem more worthwhile since there is zero chance of hatching a Common pet, the steep price of the Royal Egg just isn't worth it. The Pet Egg clocks in at less than half the price, and at this price point and overall promising hatch rates, you get the most balanced bang for your buck.
Cost: 600 Bucks
Hatch Rates:
Common: 20%
Uncommon: 35%
Rare: 27%
Ultra-Rare: 15%
Legendary: 3%
Looking for free Roblox rewards? We've got you covered with our Roblox Game Codes post and our Roblox Promo Codes post.