It's never too early to start thinking about gifts for the holidays, so we've created a full list for you to use any time of the year! Regardless of the age or gender of the Roblox fan in your life, we've tried our best to compile a handful of gifts that anyone can enjoy. The list below will be separated into books, clothes, and toys, so take your time and look around!
Books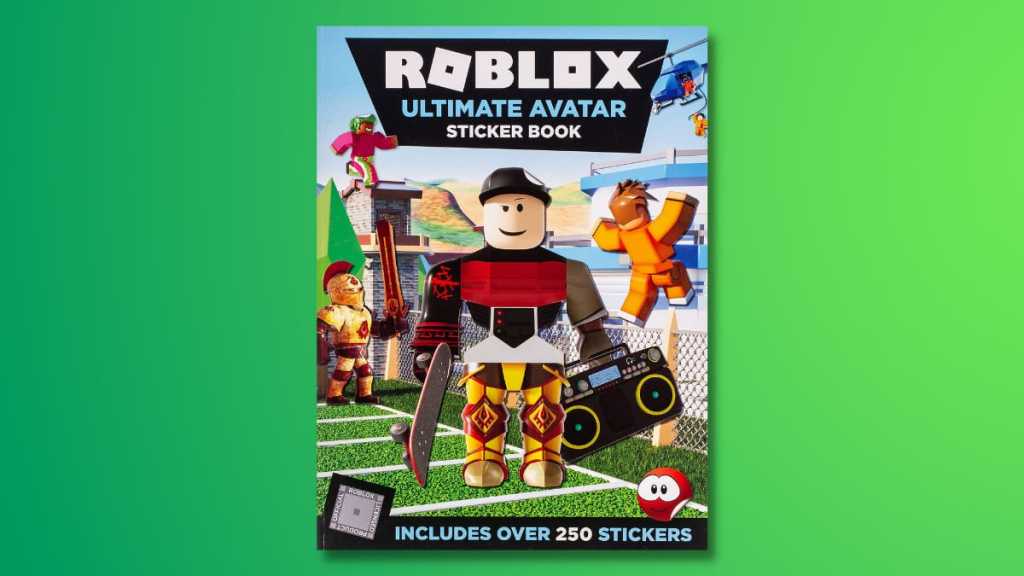 Creating your own Roblox world has never been so easy! With over one hundred stickers and ten unique scenes to place them, the Roblox Ultimate Sticker Book offers tons of fun and possibilities for creativity.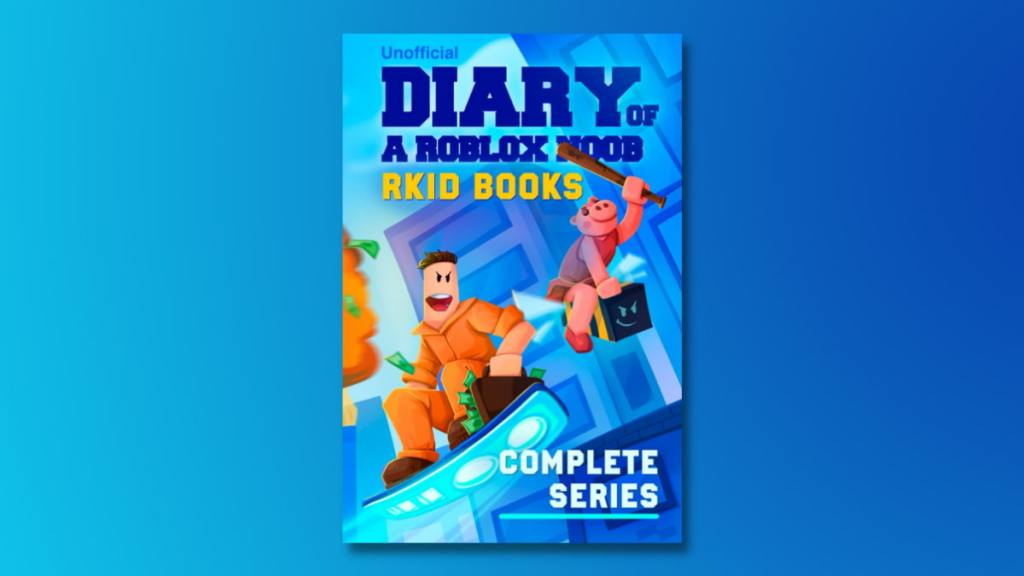 Do you know a reader who also loves Roblox? This is the present for them! Diary of a Roblox Noob creates entertaining stories by taking readers through the worlds of seven of their favorite Roblox experiences including Piggy, Jailbreak, Roblox High School, and more!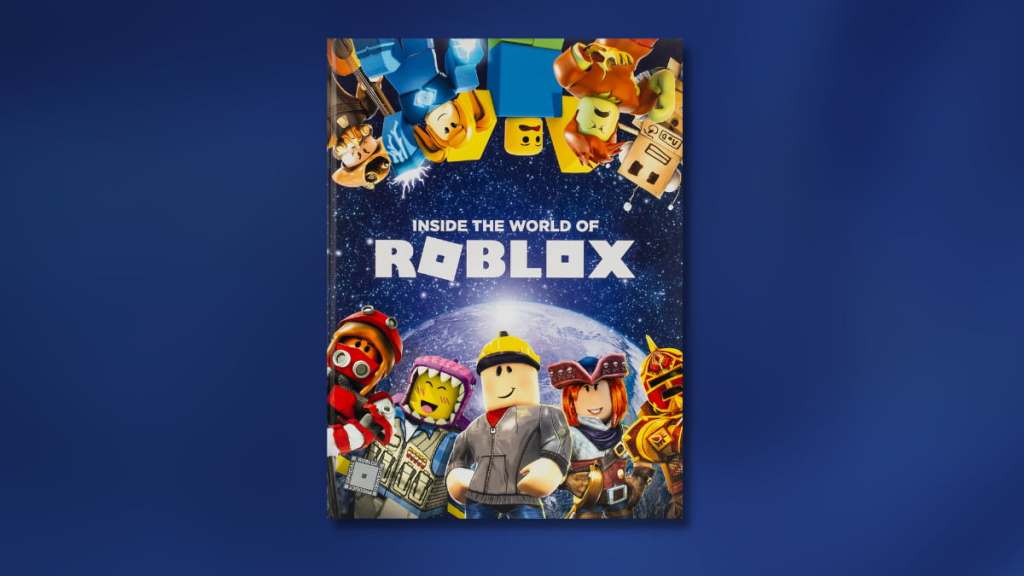 Inside the World of Roblox is an informational yet fun book for kids and adults alike that offers insight into all things Roblox. This book takes readers behind the scenes of Roblox HQ and its technology, while also highlighting a few of the most popular Roblox experiences, community members, and catalog items!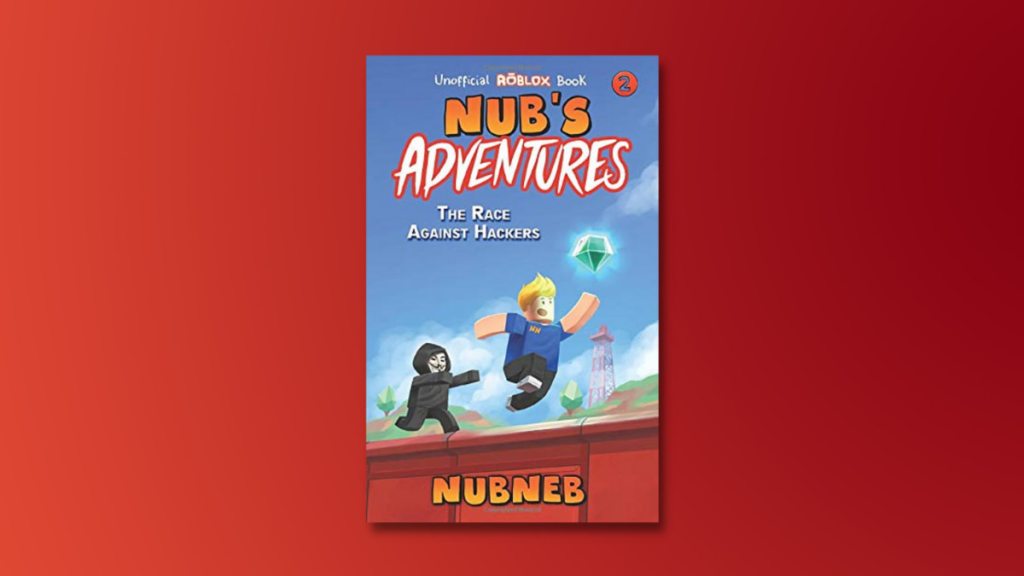 Another engaging fictional series, Nub's Adventure is full of suspense, jokes, and heart. Created by Roblox YouTuber NubNeb, each of the three books in the Nub's Adventure series can be found on Amazon and can serve as a great read for older players who enjoy both chapter books and Roblox.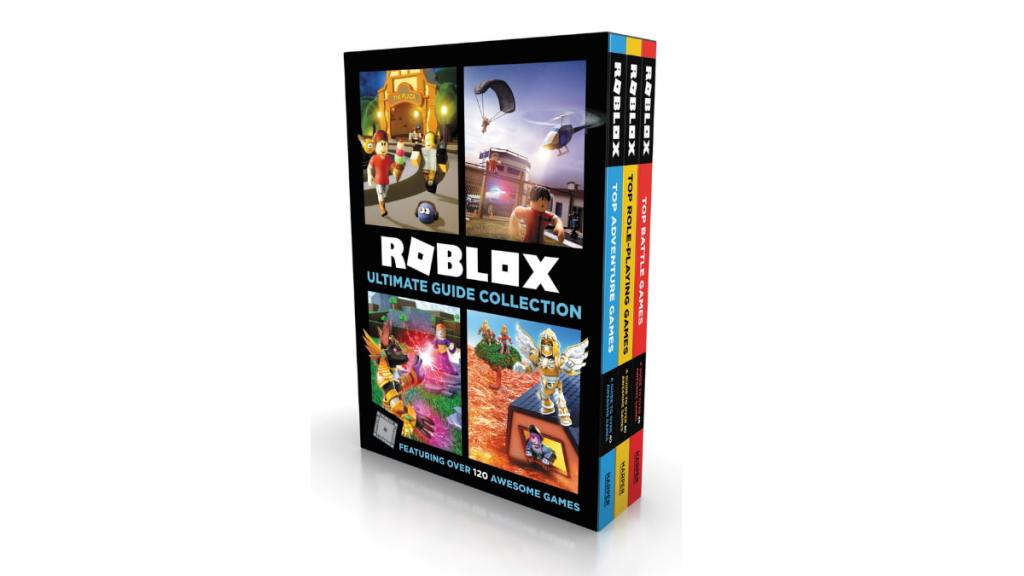 Everyone loves a good top 10 list (we know we do) so who wouldn't want to own a physical set of them! The Roblox Ultimate Guide Collection features three unique books that each discuss a different genre of Roblox experiences—Adventure, RPG, and Battle. This is the perfect gift for any Roblox player who's looking for some new games to play, and a cool collectable for their bookshelf.
Related: Roblox Promo Codes List (November 2021) – Free Clothes & Items!
Clothes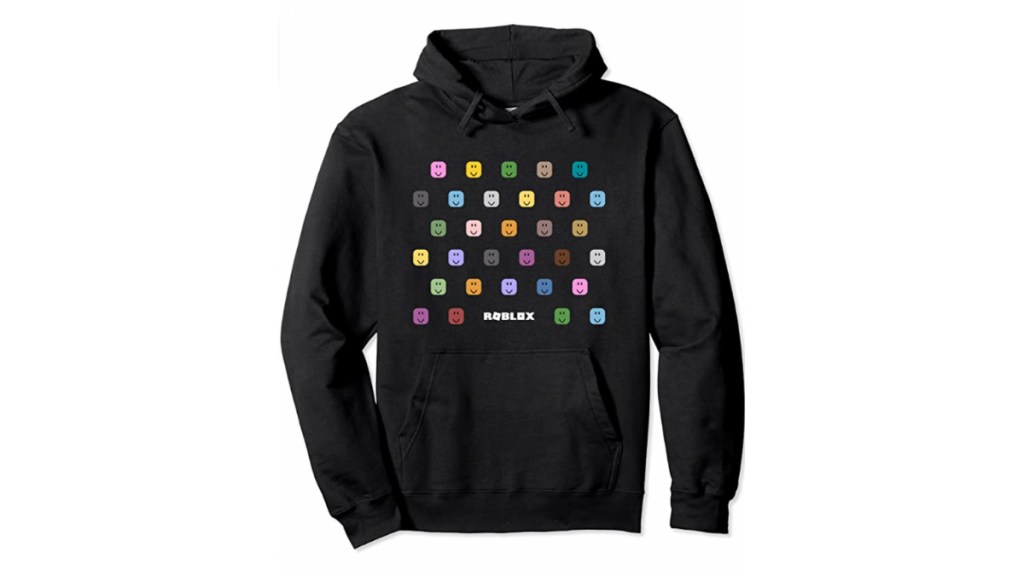 Sometimes, a generic Roblox hoodie is all someone wants to show their support—nothing flashy or loud, just a simple design that shows that you're a fan. Luckily, the Blox Party Pullover Hoodie does just that! With diversity and simplicity, this hoodie could be a great addition to any Roblox fan's closet.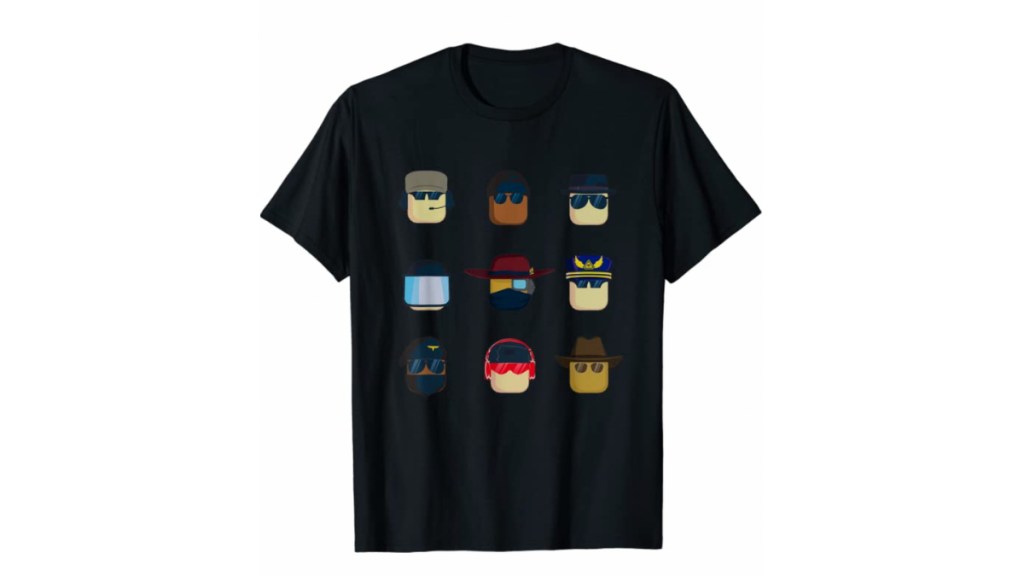 This shirt not only shows that the wearer is a fan of Roblox in general, it also shows their loyalty to one experience in particular—Tower Defense Simulator. The character based design is subtle and versatile enough however, that even those who aren't massive fans of TDS could still rep this cool look!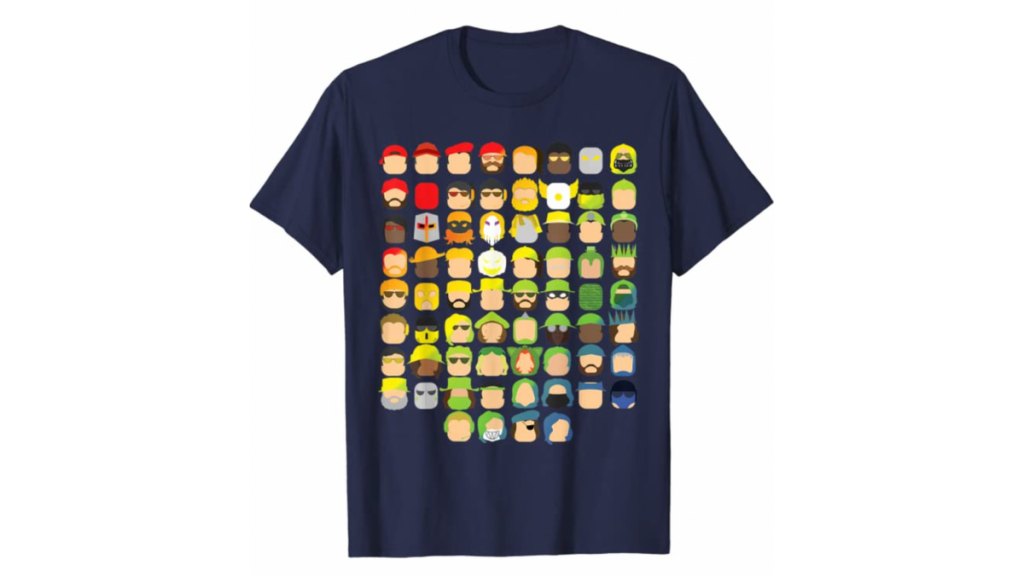 This shirt is similar to the one above due to its versatile design, however it does represent a different game. This time, the FPS experience—Arsenal. With its creative combination of avatar heads and their colors, the shirt is able to create an eye-catching rainbow palette that even we'd be proud to wear!
Toys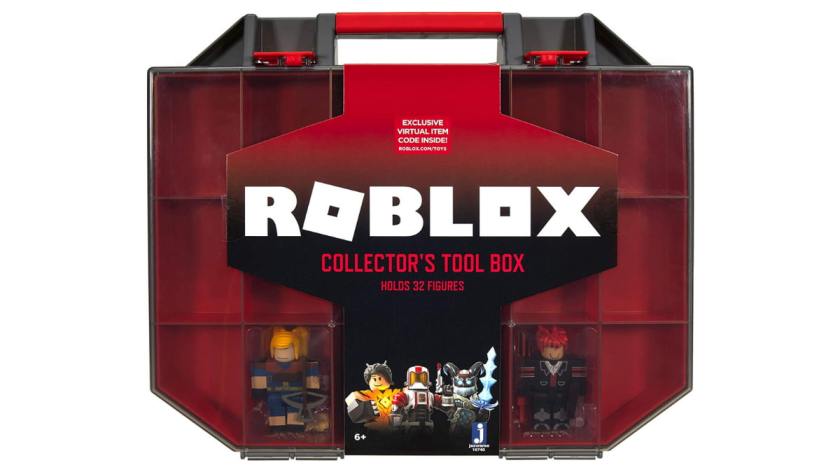 Do you know a Roblox lover who already has a bunch of Roblox toys but no where to display them or no way to transport them? Here's your solution! This carrying case is specifically designed to fit all Roblox action figures and toys so that collectors can take them and properly store them wherever they go.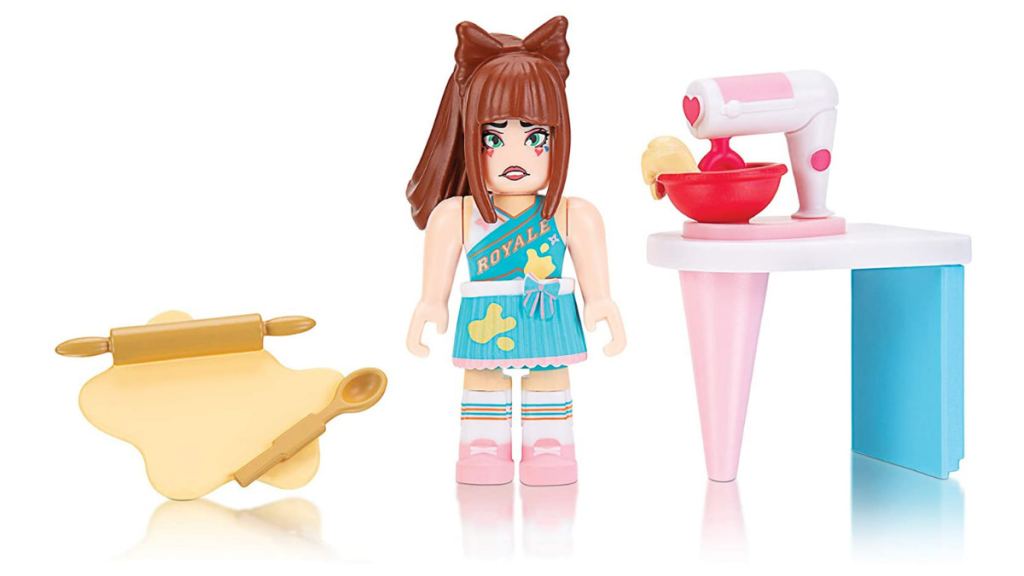 The perfect mixture of collectable and toy, the Desktop Series Collection features avatars designed from fan favorite Roblox experiences that provide a miniature look into different fictional worlds. The Baking Class Breakdown is adorably detailed with the ability to satisfy both looks and play. Plus it contains a free virtual item!
Based on the exceptionally popular Roblox experience that debuted in April of 2018, this Egg Hunt inspired toy set shows off two of the main characters who actually existed inside of the adventure! Charles Booker and Maddy Hat would make a great addition to any Roblox fan's collection. This pack also contains a free virtual item!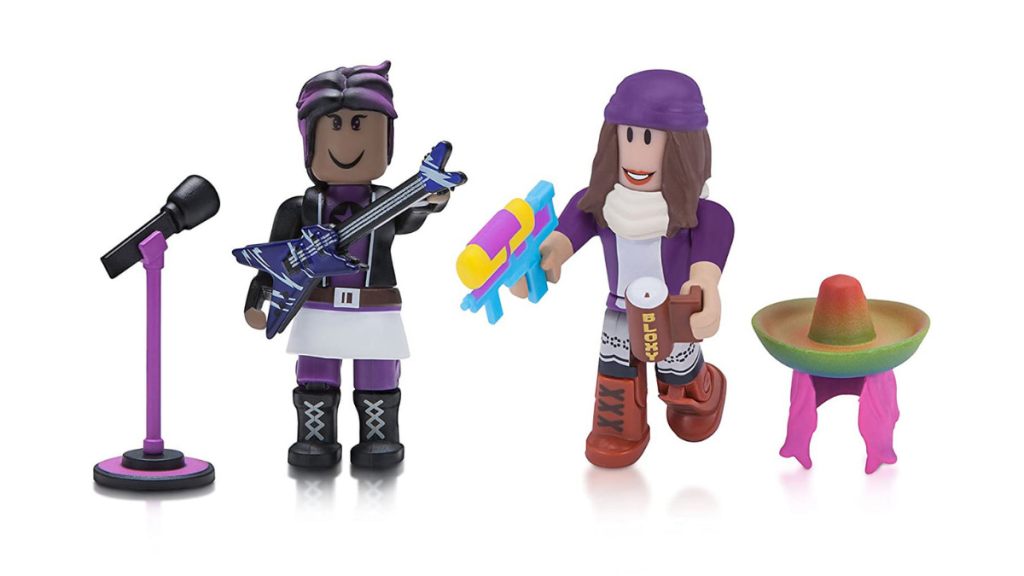 This double pack features Metaverse punk rock singer Wild Starr, and a character from Roblox High School's Spring Break collection. Normally sold separately, this is great opportunity to gift two strong female characters for your Roblox fan! Each of these figures also contains their own unique and exclusive avatar item.
NPC duo Archer and Sophie are ready to cool down with a nice glass of lemonade, and they're inviting you too! Though Sophie is no longer apart of Adopt Me! due to an update that removed her clothing shop, she's still a beloved character who enjoys making players smile. Brighten up your Roblox player's toy collection with these two bffs, and a free virtual item!
Murder Mystery 2 is known for its vast collection of intricate in-game weapons, so why not own a few in real life! The Murder Mystery 2 Game Pack comes with three unique knives, two guns, a crate, and two fun characters. For those who love sleuthing, this pack also comes with an exclusive avatar item for you to show off!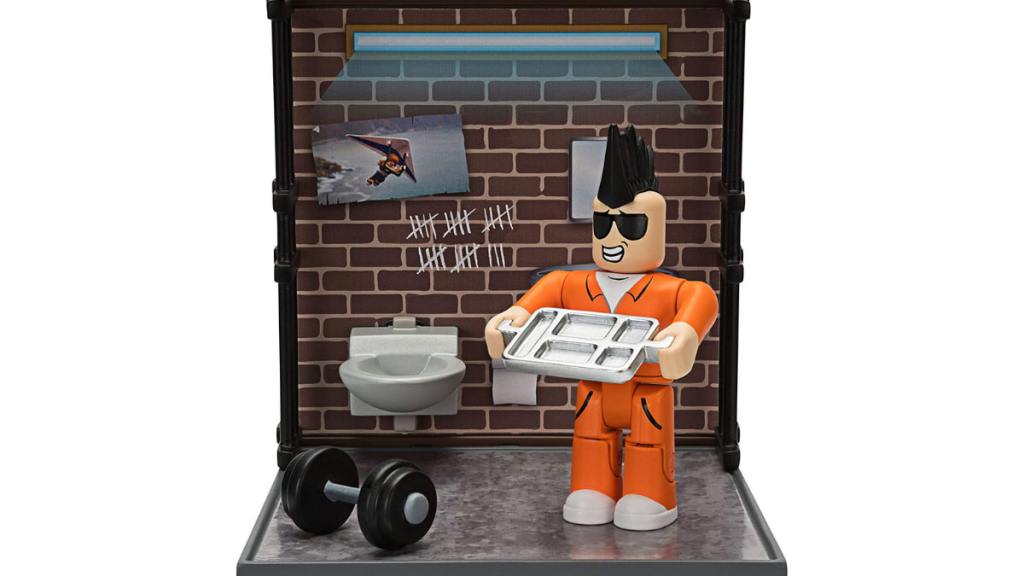 Another member of the Desktop Series Collection, Jailbreak: Personal Time lets fans show off their love for Roblox in a more mature way. With this figure doubling as a collector's item and playable toy, it's the perfect versatile gift for any Jailbreak lover. It also happens to come with a free virtual item!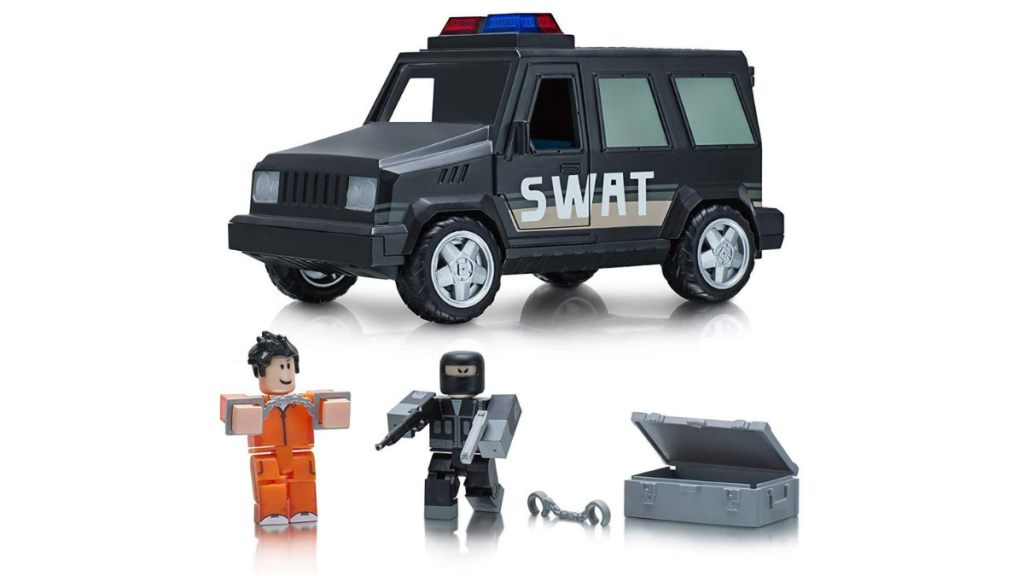 Another member of the Jailbreak family, the SWAT Unit Vehicle extends the immersion into the world of the cops and robbers shooter by including two characters, props, and even a fully-functional, replica vehicle. Enter the virtual item code upon purchasing and then build your own Jailbreak adventure in real life with this awesomely intense set!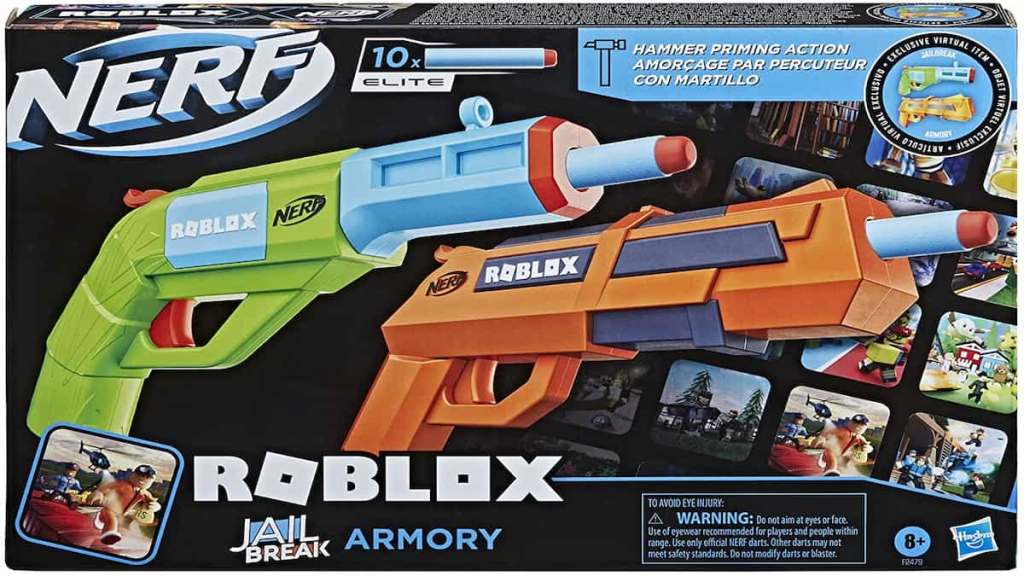 Is the Roblox fan in your life more into running around with their friends than sitting and playing with toys? Then this is the gift for you! This double pack of Roblox themed NERF blasters comes with 10 extra darts and a free virtual item for hours of fun both on and off the platform!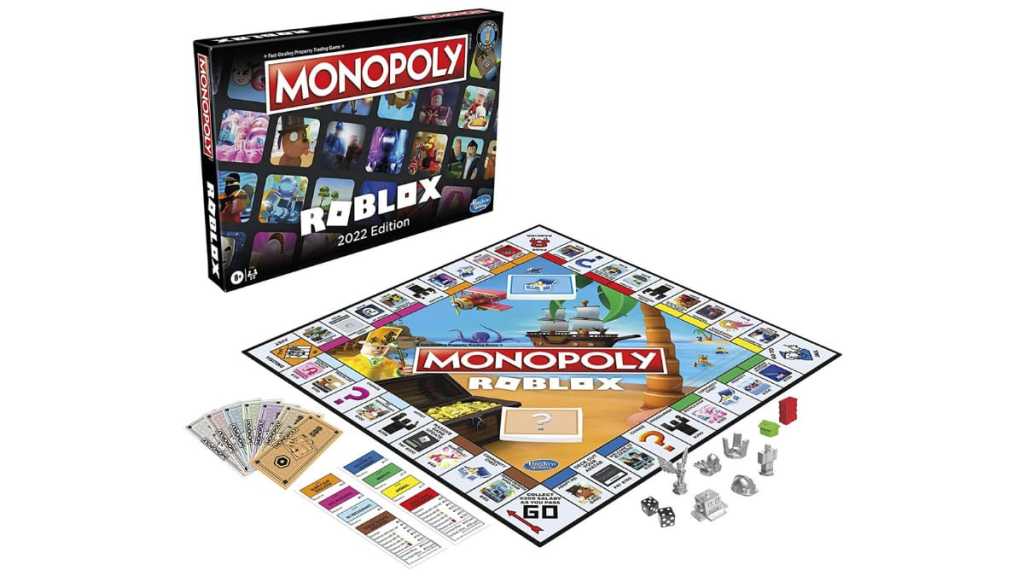 If you're looking for something that will excite your Roblox fan and incorporate the whole family, you're in luck! Monopoly is a classic board game for players eight and up to enjoy that has had numerous renditions over the years, with the newest one being Roblox. Travel around the Roblox Metaverse purchasing some of your favorite experiences to become the richest one of all in this fun spin-off!
Related: How to redeem Roblox Gift Cards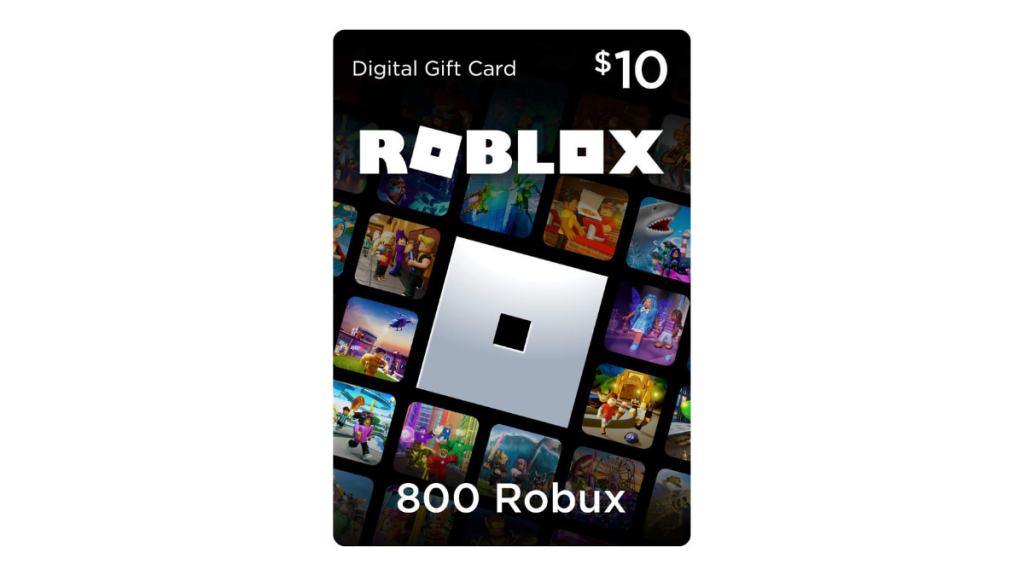 The last item on our list is a general one, but one that never fails—a Roblox gift card. Roblox gift cards can be purchased directly from Amazon for the price of $10, $25, $50, and $100. These prices equate to 800 Robux, 2,000 Robux, 4,500 Robux, and 10,000 Robux respectively.
If you're looking for more gift ideas for the gamers on your list, check out our picks for the Best Nintendo Switch Holiday Gifts!