There are a lot of customization options when it comes to designing your home in Adopt Me. Even more, there are different rooms to design, with the possibility of different themes in each room. But how do you know what the best themes are for your rooms?
Best Room Furniture Ideas for Adopt Me
Here are some fun ideas on decorating your rooms for your home in Adopt Me!
Modern Japanese Bedroom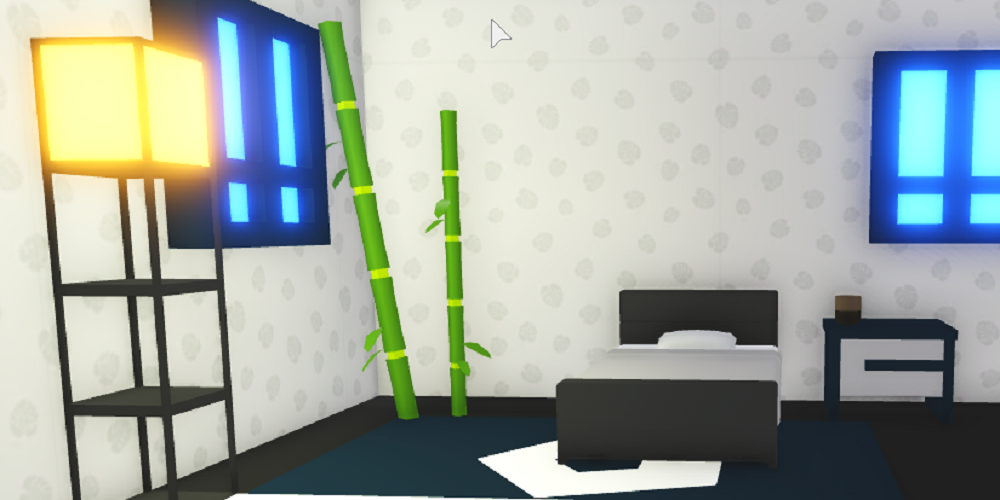 Modern Cozy Bed
Modern Nightstand
Modern Lamp
Oolong Tea Cup
Oolong Tea Kettle
Planted Bamboo
Modern Rug
Expensive Fan
Parent and Child Chair
Black Flooring
White Walls
Cozy Family Kitchen
Modern Fridge (change color to Cream)
Vintage Kitchen Counters (change color to Light Blue)
Vintage Sink Counter (change color to Light Blue)
Dining Table (change color to Cream)
Stacked Shelf (change color to Light Blue)
Oven
Oven Hood
Microwave
Stylish Hanging Lamp (change color to Light Blue)
Mustard & Ketchup (place on Dining Table)
Decorative Bread (place on a Kitchen Counter)
Blue and White Diamond Walls
White Flooring
Related: Best Adopt Me House Ideas
Tropical Outdoor Living Room
Coconut Chair
Blue Wave Walls
Yellow Wood Grain Flooring
Hammock
Tiki Torches
Small Palm Tree
Sand Castle Throne
Grill
Boombox
Recycled Table
Cloud TV
Wooden Fence
Massive Windows
Royal Pet Room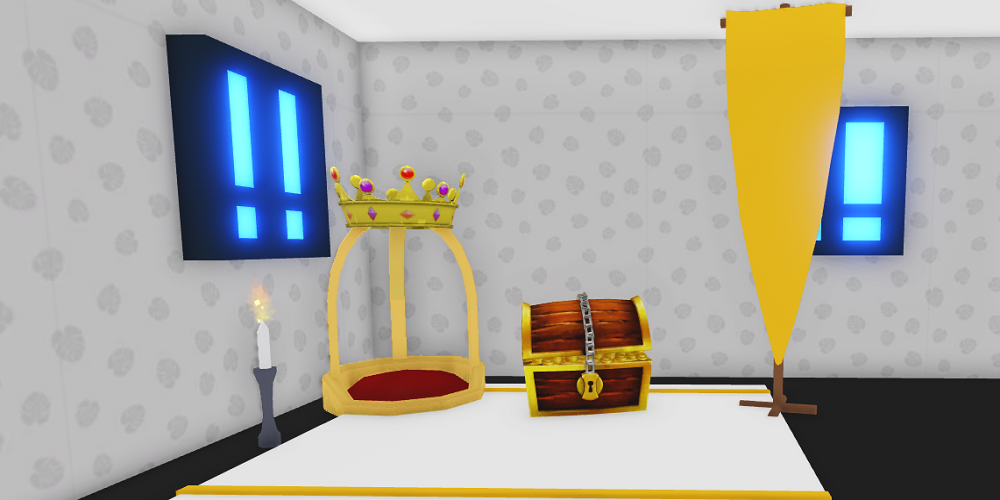 Royal Pet Bed
Lacquer Dragon Lamp
Treasure Chest
Banner
Small Candlestick
Large Candlestick
Royal Rug (change color to White)
Oval Pet Bathtub
Pet Food Bowl (change color to Dark Red)
Pet Water Bowl (change color to Gold)
White and Gold Leaf Walls
Dark Red Flooring
Piano de Cola
Earthy Living Room
Small Terrarium
Medium Terrarium
Large Terrarium
Stylish Sofa (change color to Green)
Royal Chair (change color to Green)
Mushroom Chair
Stylish TV
Log Table
Small Square Tree
Green Tea Kettle
Flower Lamp
Color Mountains Walls
Green Flooring
Want to read more about Roblox Adopt Me? Check out Best Furniture Sets in Roblox Adopt Me on Pro Game Guides.