Any Royale High player knows that halos make the experience go 'round—with over 20 unique designs and styles, they make for both the perfect accessory and collector's item. But what halos have the best designs? In the guide below, we'll be listing our picks for the top ten best halo designs in all of Royale High and explaining why we ranked each halo where we did.
Keep in mind, however, that this guide is just our opinion—this doesn't dictate which halos are best and which ones are worst, it's simply made for fun! Also, this list doesn't have anything to do with rarity—we strictly went off of designs and nothing else!
Best Royale High halo designs
1. Halloween Halo 2021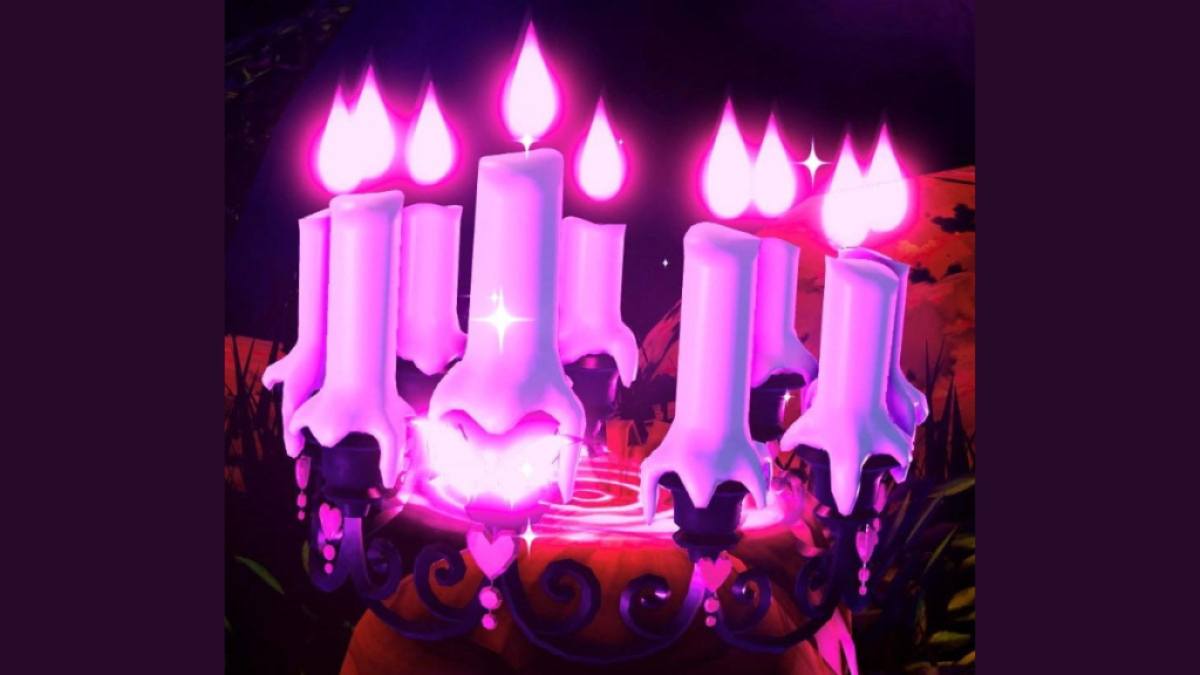 Starting off with a hot take in the Royale High community, the 2021 Halloween Halo has, in our opinion, the best design of all the Royale High halos. This halo resembles a gothic chandelier with magenta flames illuminating each perfectly melted candle as they sit atop numerous pink hearts and glowing bats circling the base. The 2021 Halloween Halo perfectly encapsulates what it means to be royally spooky.
2. Witching Hour Halo
How convenient, another Halloween halo follows in line! The design of the Witching Hour Halo, or 2022 Halloween Halo, is quite different than any other halo we've ever seen, with it being exceptionally large, spinning, and nearly worn on the players back. This halo is a midnight blue in color and features various spinning yellow stars. Because of its uniqueness, and overall entrancing aesthetic, we think it deserves the second place spot.
3. Lucky Halo 2021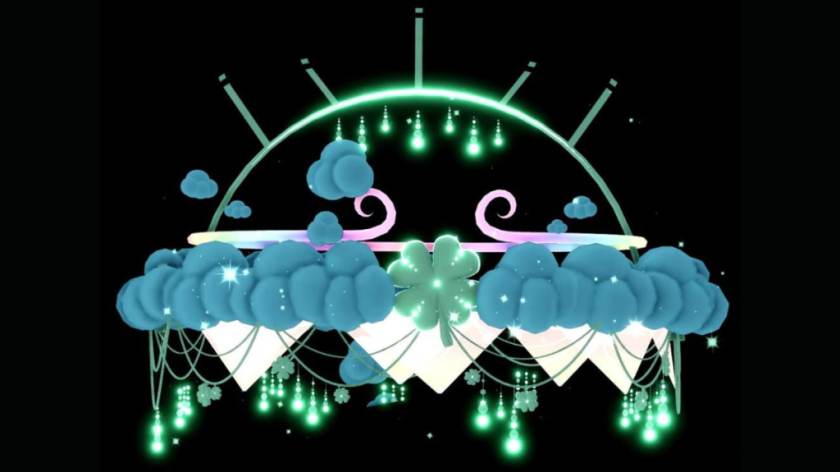 The Lucky Halo 2021 is one of the most elegant looking halos in all of Royale High. Not only does it feature a signifying shamrock and emerald green color, its dangling, teardrop-esque gems add a level of delicacy to the already beautiful halo. You can tell that it's the St. Patrick's Day halo just by looking at it, but it doesn't feel overwhelmingly loud at the same time—it goes above and beyond to create the perfect mixture of iconic sophistication.
4. Halloween Halo 2019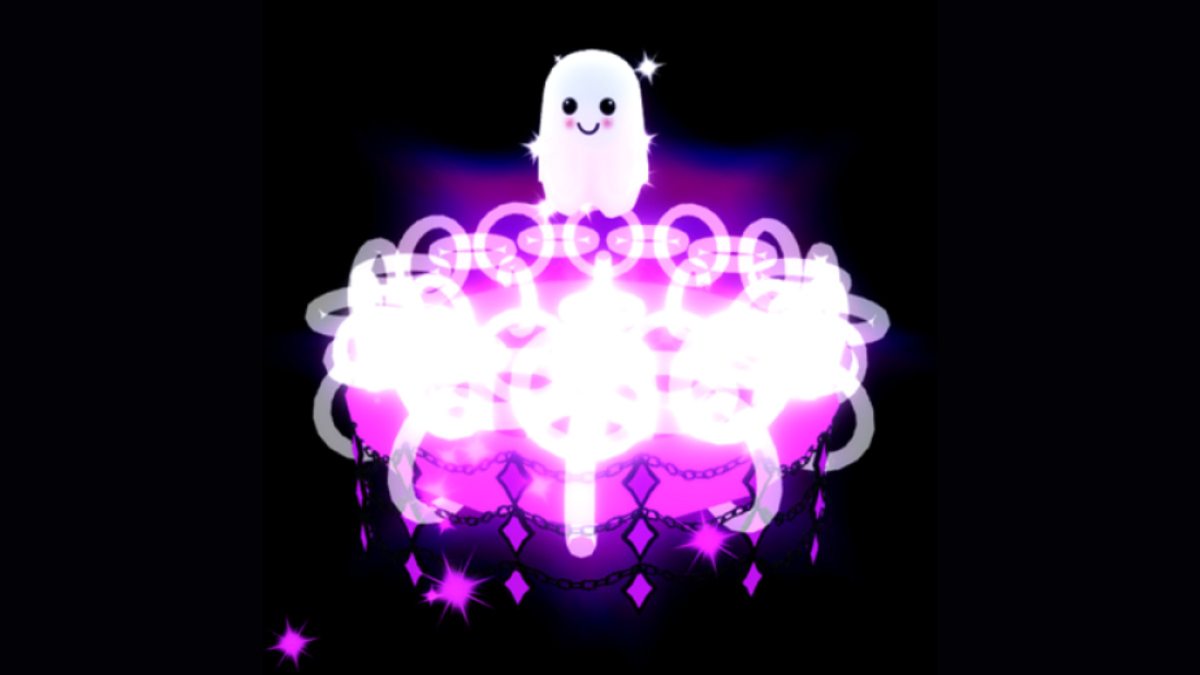 Another Halloween halo at the top, who would have thought?! It's almost as if you can tell every year which halos the Royale High developers put the most effort into...hmmm...! The Halloween Halo 2019 features a bright, purple-and-pink aura that engulfs a pattern of interlocked chains and gems and even features an adorable ghost friend who happily hovers over top. Come on, how do you get cuter than that—we had to rank it highly! Fun fact, this is also the rarest public halo in the experience, with less than 1,000 players owning it!
5. Mermaid Halo 2021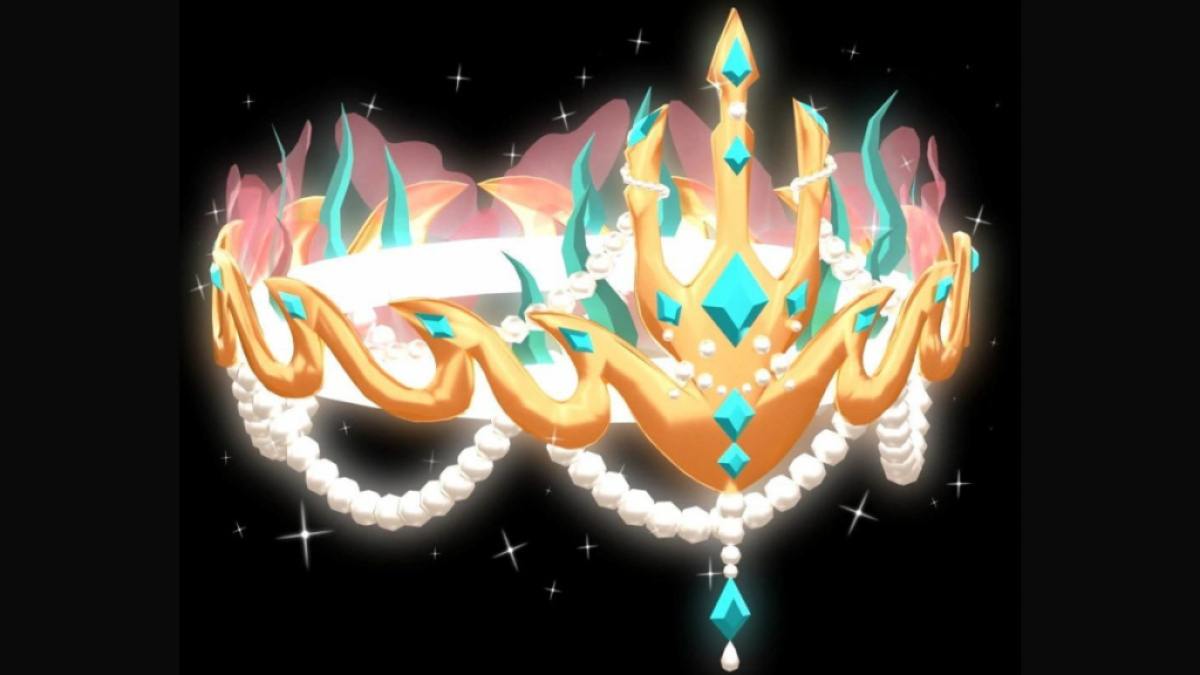 It was really hard to decide between the Mermaid Halo 2021 and the Mermaid Halo 2020, but 2021 pulled it off! Not only is the design of this halo absolutely stunning, it feels powerful. With a circular base made up of golden waves that meet in the middle to form a striking trident, and a string of shining pearls that weaves its way between every perfect curve, this oceanic halo is fit for any elegantly-daring sea king or queen.
6. Halloween Halo 2020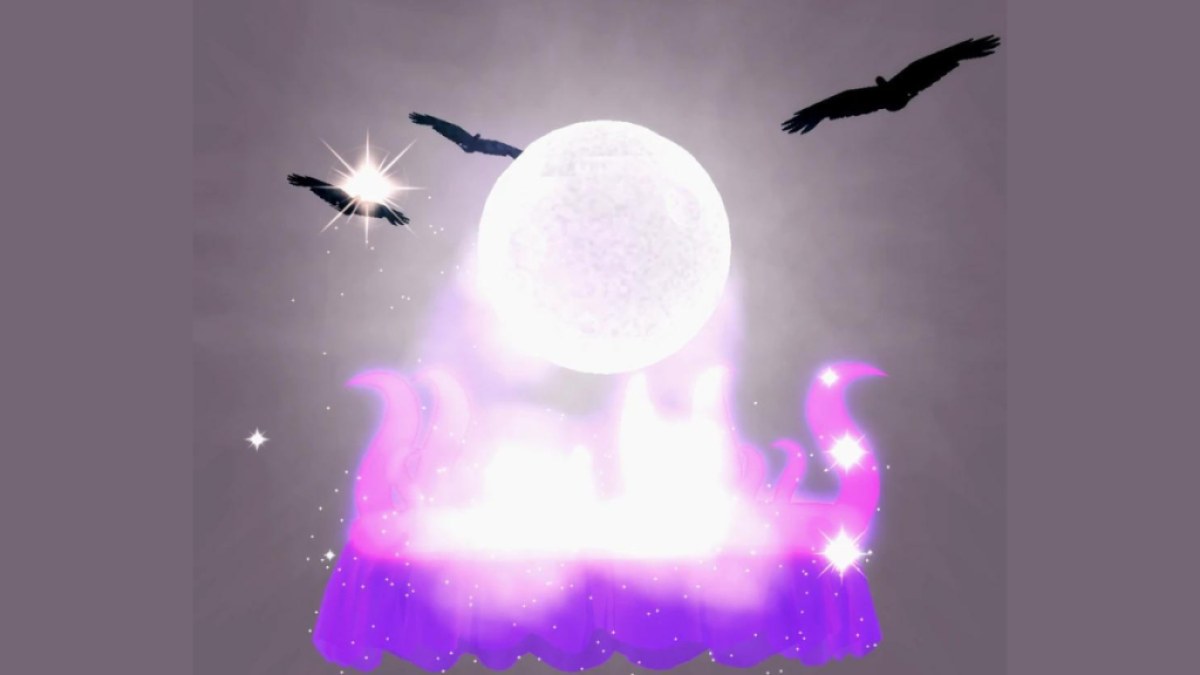 This halo was also pretty hard to place on this list as its overarching pro and con were the same, its unique/non-traditional look, but in the end we decided that it deserves a top ten spot! The Halloween Halo 2020 stepped away from the standard design of the physical crown base, hanging gems, and relatively stagnant effects and traded them all for an exceptionally impressive and immersive show piece. With flickering purple flames, a hovering full moon, and menacing crows that circle the perimeter, this crown truly stands out from the crowd in the best way.
7. Mermaid Halo 2020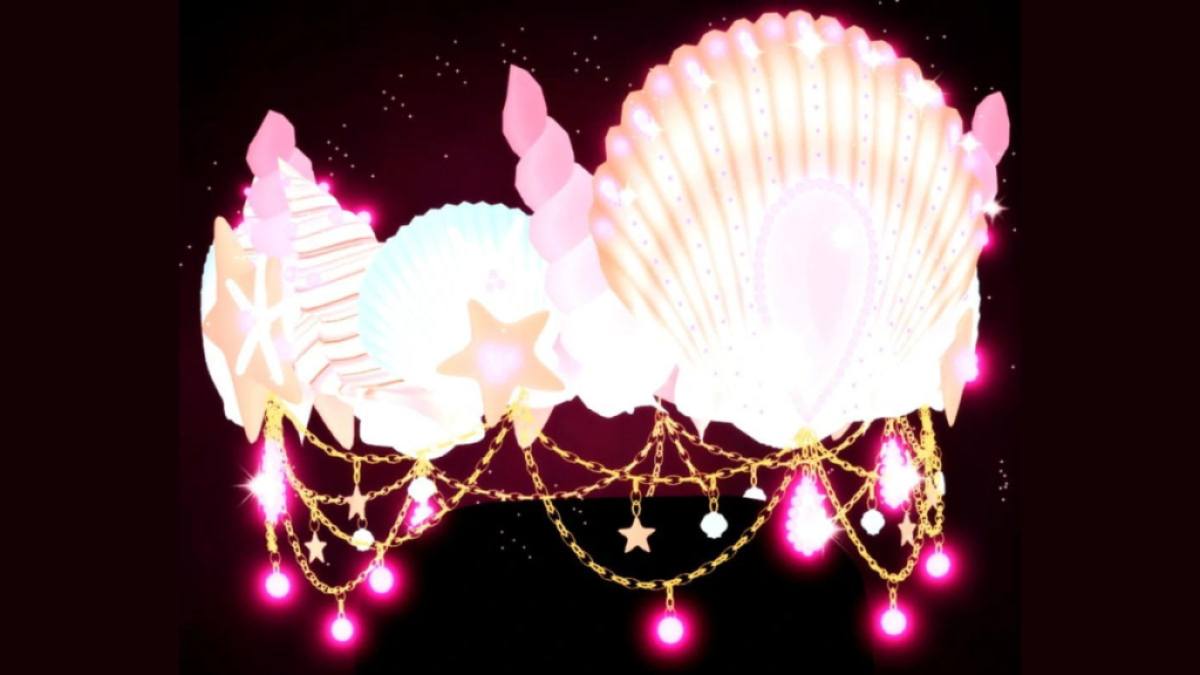 The Mermaid Halo 2020, as mentioned a few graphs above, is a beautiful crown that definitely deserves a place in the top 10, we just really struggled with deciding where that place is! For now, we've ended on seven—it's better than all of the ones below it, but not quite top five material. That's not to say that it isn't stunning in its own right, however! The clever use of shells to form the base along with the added dripping gems and stars...it's incredible! While the Mermaid Halo 2021 gives off strong king/queen vibes, the 2020 version is truly fit for a royally-perfect and poised prince or princess. We love it!
8. Spring Halo 2022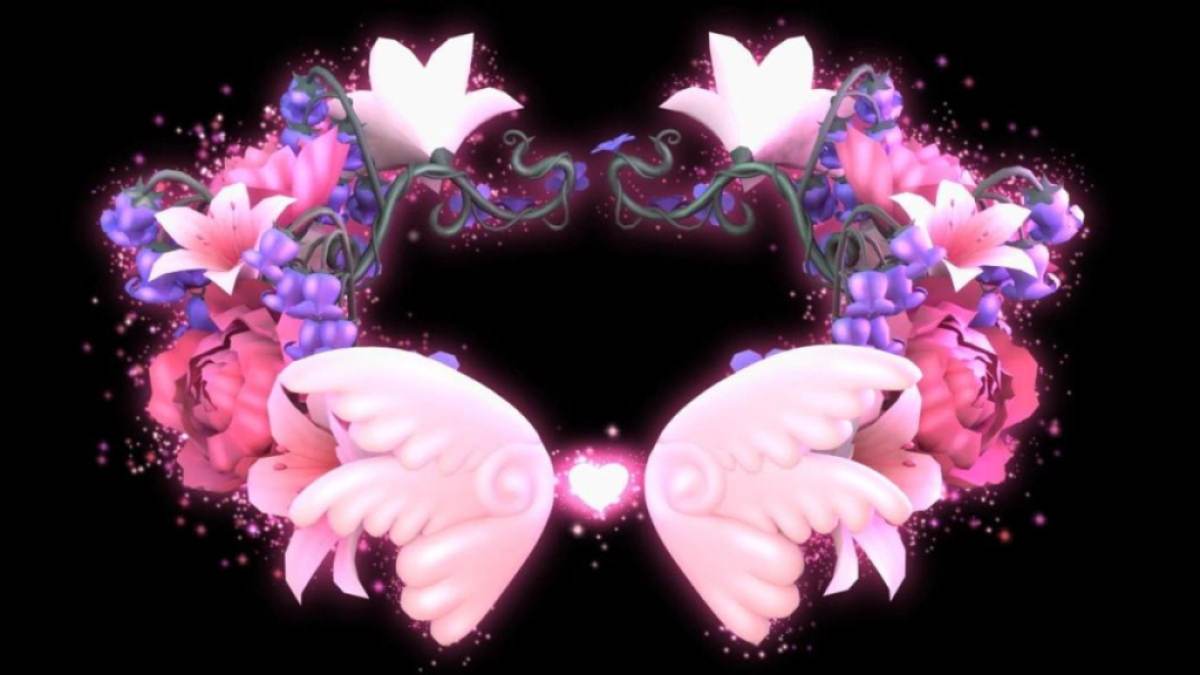 Now, this is another controversial choice on this list but we're standing by it—the Spring Halo 2022 is absolutely gorgeous! This halo features a variety of colorful flowers that sit upon a winding vine and meet in the middle to enlighten a pair of pink, fluttering angel wings. Similar to the Halloween Halo 2022, this halo also strays away from the more stagnant design and actually floats up and down on the wearer's head as the wings flutter—how cool is that?!
9. Autumn Halo 2019
PGG placing another controversial choice on a top ten list, *gasp*, no way! Honestly though, the Autumn Halo 2019 is criminally underrated and we stand by that! With beautiful shades of red, orange, yellow, and green mixing together to create a stunning fall landscape, complete with a sparkling sunflower on top—this halo gives off the coziest vibes and we love every part of it. Plus, it's the only fall-season halo that isn't specifically themed around Halloween, which gives it an extra bonus point for utility and longevity. Even if its overlooked by everyone else, it's a great halo in our book!
10. Winter Halo 2020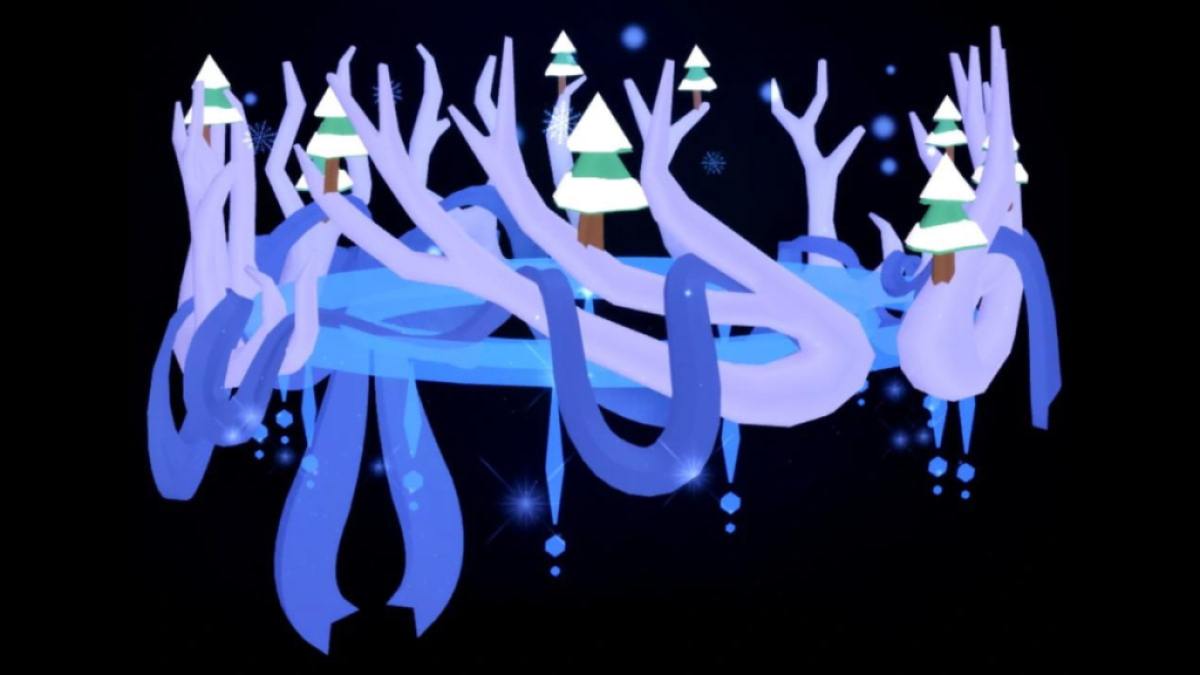 Rounding out our top ten list is the Winter Halo 2020, a stunningly elegant winter-themed halo complete with a base that's made to look like reindeer antlers, a glowing center, snowy particle effects, adorable mini trees, and a beautiful ribbon that ties it all together, no pun intended. While this halo may seem boring or lackluster to some when compared to the other winter halos, we think that it's the perfect mixture of cuteness and elegance for any snowy royalty!
End
That's it for our picks of the best Royale High halo designs. What did you think of our list? Are there are that you would change, or any that you agree with? Let us know in the comments below, we'd love to hear from you!
Looking for more Royale High content? Check out our recent guides on How to customize your journal in Royale High – Roblox or How to get the Ocean's Blessing badge in Royale High – Roblox here on Pro Game Guides!