The innocent town of Brookhaven in Roblox has been taken over by a massive zombie outbreak, and it's up to you to protect it in Brookhaven Zombie Invasion. In this game, players can show off their zombie-slaying potential by accumulating points for killing them. Each type of zombie is worth a different amount of points, so you'll need the right gun for the right zombie to quickly move up the leaderboard.
Or, you can give yourself a boost by using our list of Brookhaven Zombie Invasion codes below. These codes can instantly grant you any type of in-game reward, but they usually provide bundles of points, making it look like you completely decimated a swarm of zombies in the blink of an eye. While there isn't any specific use for the points (besides bragging rights), they still give you a boost ahead if you're competing against others!
If you find these codes helpful, don't forget that we have codes for hundreds of other Roblox games, including games similar to Brookhaven Zombie Invasion. We have the latest codes for popular games like Zombie Strike, Zombie Uprising, Zombie Simulator, and Zombie Defense Tycoon. If you're looking for more great zombie games, check out our list of the best zombie games on Roblox!
All Roblox Brookhaven Zombie Invasion Codes List
Updated May 21, 2023

Added a new code.
Brookhaven Zombie Invasion Codes (Working)
Here's a look at all the working Brookhaven Zombie Invasion codes.
FinallyAnUpdateOnBZI—Redeem for 250 Points (New)

ZOMBIIIES—Redeem for 250 Points
300KMembers—Redeem for 250 Points
75MVisits—Redeem for Points
UPD—Redeem for Points
100KFavs—Redeem for 200 Points
20KLikes—Redeem for Points
UPD!—Redeem for 150 Points
40MVisits!—Redeem for rewards
Brookhaven Zombie Invasion Codes (Expired)
These Brookhaven Zombie Invasion codes no longer work.
DeadChat!—Redeem for free rewards

pets—Redeem for Points
400Subs—Redeem for rewards
100KMembers!—Redeem for 800 Points
50Follows!—Redeem for 400 Points
Roblox Brookhaven Zombie Invasion Frequently Asked Questions
Here is everything you need to know about redeeming codes and other common problems in the game.
How to Redeem Brookhaven Zombie Invasion Codes
Redeeming codes for free rewards in Brookhaven Zombie Invasion is easy.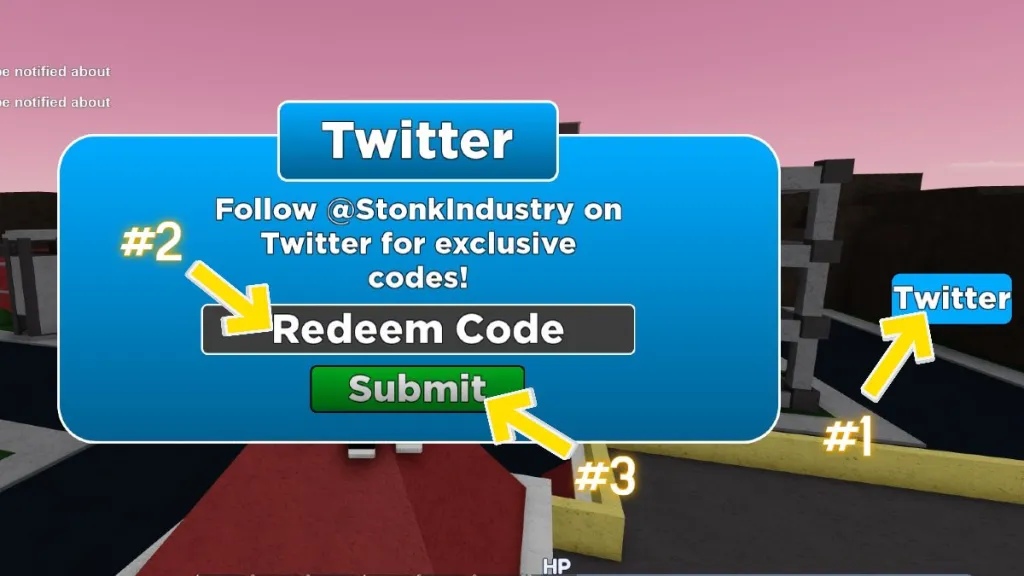 In the game, press the Twitter button on the right side of the screen.
In the text box, enter the code exactly as it appears in the list above.
Press the Submit button to claim your reward!
Why can't I press any buttons on the screen?
When you're playing the game on console or PC, you might notice you're not able to press the buttons on the screen, which makes it so you can't redeem codes or even change the settings. To fix this, you simply have to put away whatever you're currenty holding by selecting it in your inventory. For example, if you are holding the Sniper Rifle in slot 1, then press '1' on your keyboard to put it away. When you have no active inventory slots, you can move the cursor around on the screen to select the menu buttons!
How do I get more Brookhaven Zombie Invasion codes?
Brookhaven Zombie Invasion developer StonksIndustry is active among their community and provides regular updates on the development of the game and any upcoming changes, many of which include new codes. To get the codes as soon as they're available, you can follow them on Twitter. They also have an official Discord channel, but rarely post new codes there. Still, more interaction with the developer means more encouragement for them to add more content, so be sure to join the StonksIndustry Group page and like the game on the official Roblox page!
What is Brookhaven Zombie Invasion?
Brookhaven Zombie Invasion is a popular zombie shoot-'em-up game where your only goal is to take down zombies that have plagued the town of Brookhaven. It is the ideal party game for a couple of friends to band together and roleplay as survivors in an overrun town or to relax and pick off zombies. When you feel like you've maximized your zombie slaying skills, you can still purchase new weapons with Robux to give yourself a new challenge!
If you're looking for codes for other games, we have a ton of them in our Roblox Game Codes post! You can also get a bunch of free stuff via our Roblox Promo Codes page.