Roblox Foam Frenzy combines paintball-esque gun combat and the classic red vs. blue PVP atmosphere to deliver a fun and intense team battle experience. As you tag enemies in the game, you accumulate cash that you can use to purchase better or more stylish weapons to conquer the enemy team. Or, if you want a quick boost, you can use codes for in-game cash!
Our codes list below provides you with codes you can claim in the game to get exclusive rewards. Usually they give you stacks of cash, ranging from a few thousand dollars to tens of thousands! With access to instant cash, even veterans of the game can use these codes to get closer to purchasing the guns they want.
If you find the following codes list helpful, don't forget to use our codes for many other popular Roblox FPS games. We have the latest codes for hundreds of games, including many games similar to Foam Frenzy. Check out our codes for Bad Business, Arsenal, and Untitled Tag Game. Or, if you enjoy team battle games that focus on war, here is our list for Trenches.
All Roblox Foam Frenzy Codes List
Updated January 10, 2023

Added a new code!
Foam Frenzy Codes (Working)
Here's a look at all the working Foam Frenzy codes.
20KLIKES—Redeem for 25k Cash (New)
15KLIKES—Redeem for 50k Cash (New)
10KLIKES—Redeem for 50k Cash (New)
Foam Frenzy Codes (Expired)
These Foam Frenzy codes no longer work.
3500LIKES—Redeem for 35k Cash
3000LIKES—Redeem for 30k Cash
FOLLOWUS—Redeem for 2k Cash
2500LIKES—Redeem for rewards
Roblox Foam Frenzy Frequently Asked Questions
How to Redeem Foam Frenzy Codes
Redeeming codes for free rewards in Foam Frenzy is easy.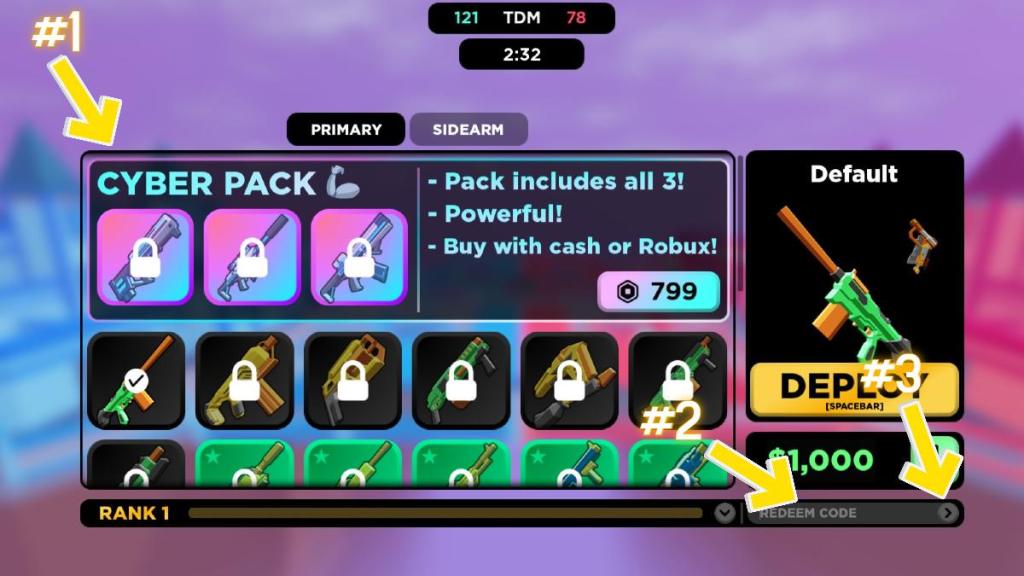 In the game, access the main menu at the start of the game or when you die during a match.
In the text box on the bottom right, enter the code exactly as it appears in the list above.
Press the Arrow button to claim your reward!
How can I get more Foam Frenzy codes?
Except following the developer on social media, the best way to get new codes is to bookmark this page and check back if you ever notice an update on the game's Roblox page. We add the codes as soon as they're available to us, so you'll usually find the full list of codes here. If you want the codes immediately as they drop, you can follow the developer on Twitter.
Developers are encouraged to add more content (including codes) to the game if their players show support. Be sure to join the TEAM INT_L Roblox group and Like/Favorite the game on Roblox to give them a reason to add more codes!
How do I use cash in Foam Frenzy?
Cash has one purpose in the game: to purchase weapons. Although each weapon type rarely changes in function, you can purchase rare skins for your weapons to show off your style. To purchase weapons, select the weapon you want from the main menu and press Purchase on the right side. Each different color represents as different rarity, so you can often determine what gun you can afford just by looking at background color.
What is Foam Frenzy?
Foam Frenzy is a team-based PVP battle arena where you must fulfill and object with your team. There are many weapon types, all of which can be mastered to mercilessly take down the enemy team. There is no specific goal in the game, as it comprises short rounds and no in-depth story. As such, it's a great party game and a fun way to relax with friends!
If you're looking for codes for other games, we have a ton of them in our Roblox Game Codes post! You can also get a bunch of free stuff via our Roblox Promo Codes page.