After months of waiting, I'm happy to report that the ability to change and edit your Roblox profile picture is finally here! What was originally leaked by the popular Twitter account RobloxTrackers in April of 2022 has come to fruition nearly seven months later. So...now that I know it's here...how do I actually change my profile picture!? Continue reading the brief guide below to learn all there is to know about this cool and customizable feature.
How to edit your profile picture on Roblox
Before I begin this guide, it's important to mention that, at the time of this article's publication, this feature is not available to everyone—it's currently still in the beta stage and is being released to players in waves. If you follow the steps below and can't figure out why your screen doesn't look like ours, that's why. You may need to check your app store for updates or simply wait for the feature to leave its beta stage.
Edit: It should be available to almost everyone now, so if the ability still isn't there for you, you may need to contact Roblox support.
Open the Roblox app on your mobile device
To many player's dismay, including my own, profile pictures can only be edited on mobile devices—even if you have the universal app on your PC or Xbox, you won't be able to change your profile picture from there.
Access the avatar editor
With the Roblox app open on your mobile device, click on the image of your avatar that can be found at the bottom of your screen. Once inside the avatar editor, you should see a button underneath Customize and Shop that says Edit Profile Picture—select this button.
Related: Roblox Promo Codes List (October 2022) – Free Clothes & Items!
Choose an emote from your inventory
The next page you're taken to should list all the emotes that are currently available in your Robloxian's inventory. For now, your profile picture can only be a still of one of these emotes—besides rotating your avatar and zooming in and out, the customization abilities are pretty limited. Once you've found the emote you want to use, select it and adjust your avatar in the circular frame.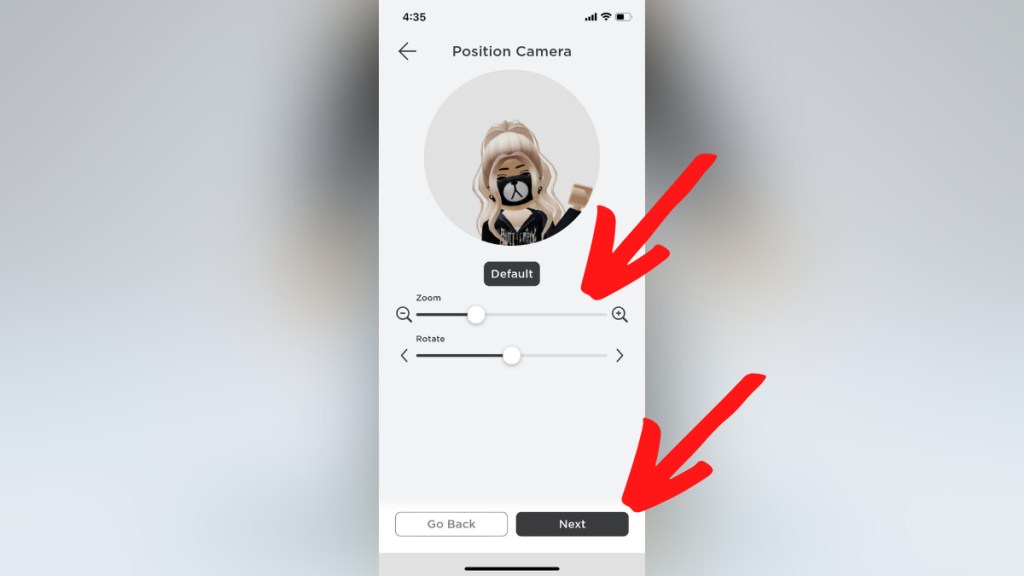 Saving and viewing your profile picture
After selecting and positioning your avatar's emote, press the Save button. Doing so will save the profile picture and apply it to your Roblox profile.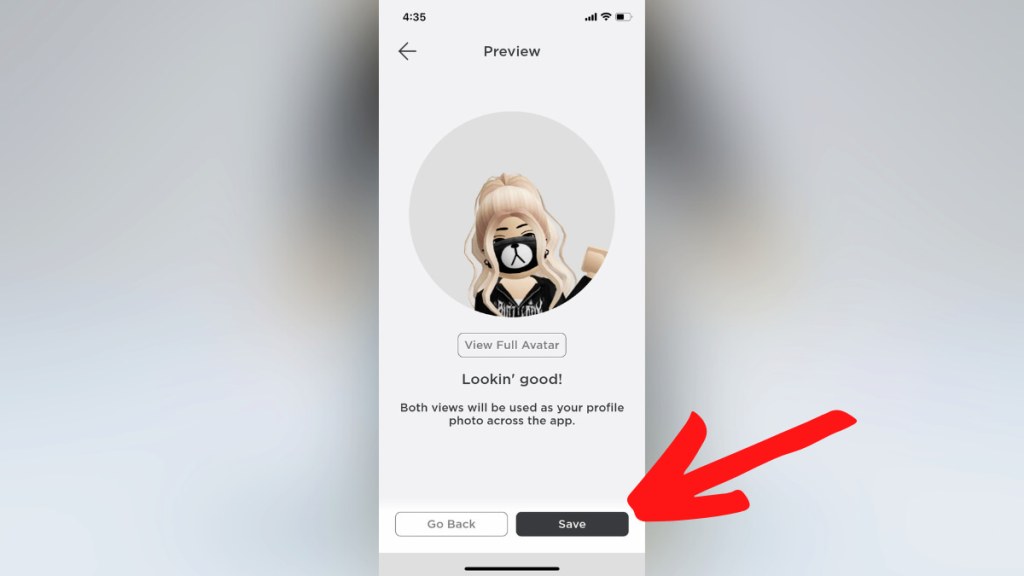 End
That's all there is to it! You can now view and change your Roblox profile picture at any time. Have you used this feature yet? What is your go-to pose? Let me know in the comments below!
Looking for more Roblox content? Check out our recent guides on How to get voice chat on Roblox without an ID – Second Roblox voice chat beta has been released or How to find your player ID on Roblox here on Pro Game Guides!