Candy Canes have sprouted in Pet Simulator X for a limited time, thanks to the Christmas Eve update that went live on Dec. 24, 2021. These Candy Canes not only serve as a minty treat but they're also used to unlock the free Sleigh Hoverboard gift from Santa Paws himself! Continue reading below for a quick guide on obtaining these Candy Canes and a brief overview of all of the Sleigh Hoverboard quests.
All Christmas Quests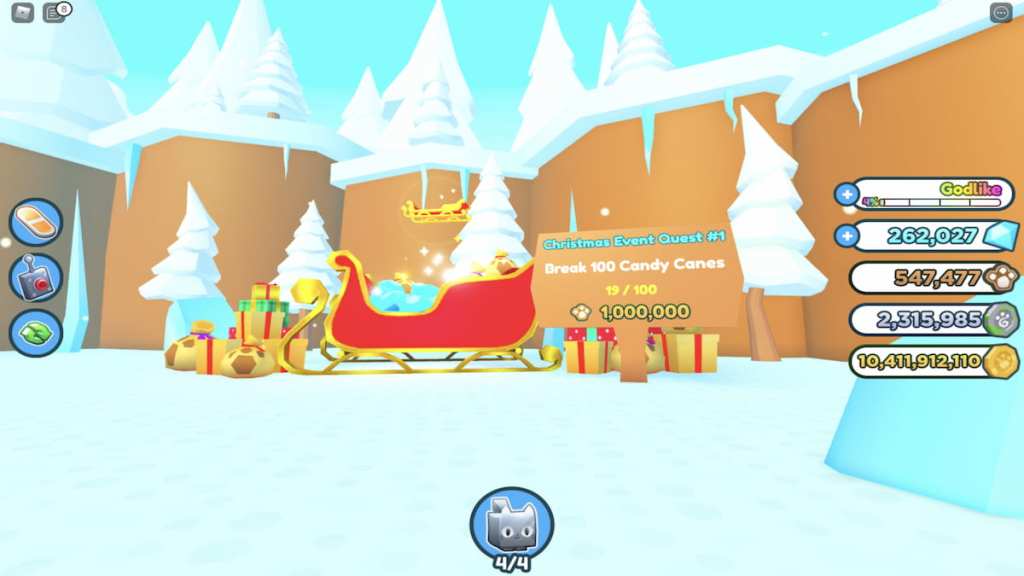 In order to unlock the Sleigh Hoverboard, and the Saved Christmas achievement, players will need to complete the five quests listed below:
Break 100 Candy Canes

Break Two Gingerbread Chests
Collect 20 Million Gingerbread
Break 1,250 Candy Canes
Break 40 Gingerbread Chests
To track the progress of your quests, enter the cannon in Spawn World's Shop Area to shoot yourself to Christmas Zone—here, you will see a sign in front of Santa's Sleigh that tells you your current quest and its details. Once you've completed the five quests listed on the sign, you can unlock the Sleigh Hoverboard.
Related: Best Christmas Roblox Games
Finding Candy Canes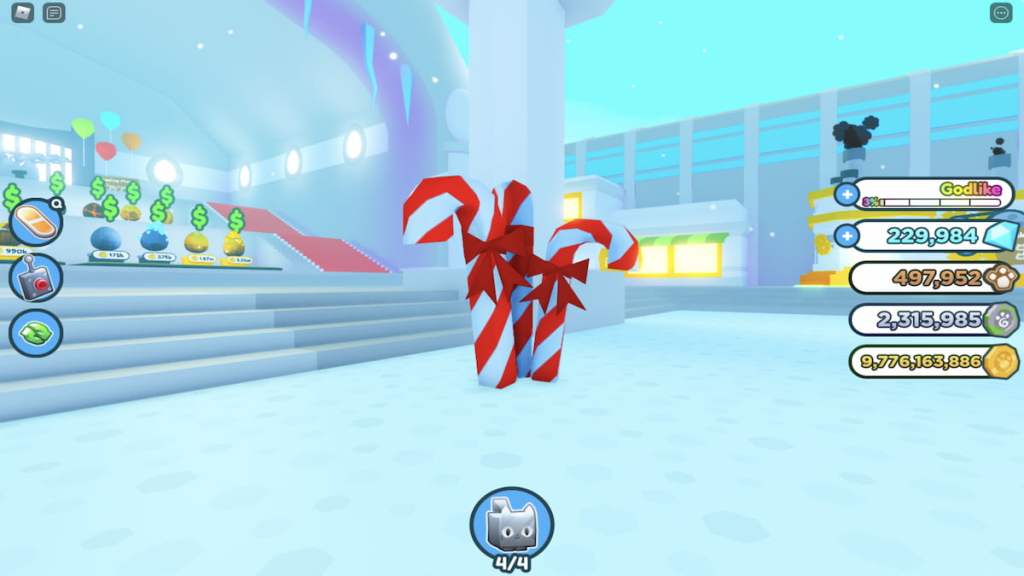 Candy Canes can spawn in any world and any area—there is no area where Candy Canes spawn more frequently. Because of this, the best method to find Candy Canes quickly is to move throughout Spawn World and hit each area one at a time. Upon spawning into Pet Simulator X, you'll notice a plethora of Candy Canes littered across the world. After you've destroyed a handful of them, however, you'll also begin to notice that it takes a while for them to reappear.
For the best chance at collecting Candy Canes, send your pets to destroy everything in the area—this includes coin piles, diamonds piles, crates, gifts, safes, etc. The more open your area is, the higher the likelihood of Candy Canes spawning becomes. It's also best to find an area without other players, as Candy Canes are typically targeted by everyone as soon as they appear.
Candy Canes' health depends on which area you're in, meaning that Candy Canes found in lower-level areas will have less health, while those found in higher-level areas will have more health and require more time to destroy. Thanks to the Christmas Eve update, Candy Canes also award the player with 2x the normal amount of Gingerbread when destroyed.
Looking for more Roblox content? Check out our recent guide on all of the Roblox Royale High Winter Halo answers (2021) or our list of the best Roblox YouTubers of 2021!