Along with the addition of the new Pumpkin Tokens and Pumpkin King boss from the Oct. 18, 2021, Halloween Islands update comes cauldron chests. These cauldron chests are dropped after fighting the Pumpkin King, Percival, and offer whoever opens it the chance to unlock the new Pumpkin Pet and even more spooky goodies! For a walkthrough on where to find The Pumpkin King, continue reading below.
Collecting Pumpkin Tokens
Before you can head to The Pumpkin King's spawn point, you'll need to gather a whopping 500 Pumpkin Tokens. For a full guide on how to collect these tokens, head over to How to get Pumpkin Tokens in Roblox Islands?
To summarize, Pumpkin Tokens are obtained each time that you catch a pumpkin bat.
Summoning The Pumpkin King
Once you've collected 500 Pumpkin Tokens, it's time to make your way to the main hub. Head towards the Slime Island portal and make a right just before entering it from the spawn point. Follow along this path, and you should pass a small town, two docks, and eventually come across a steep hill littered with various Halloween decorations.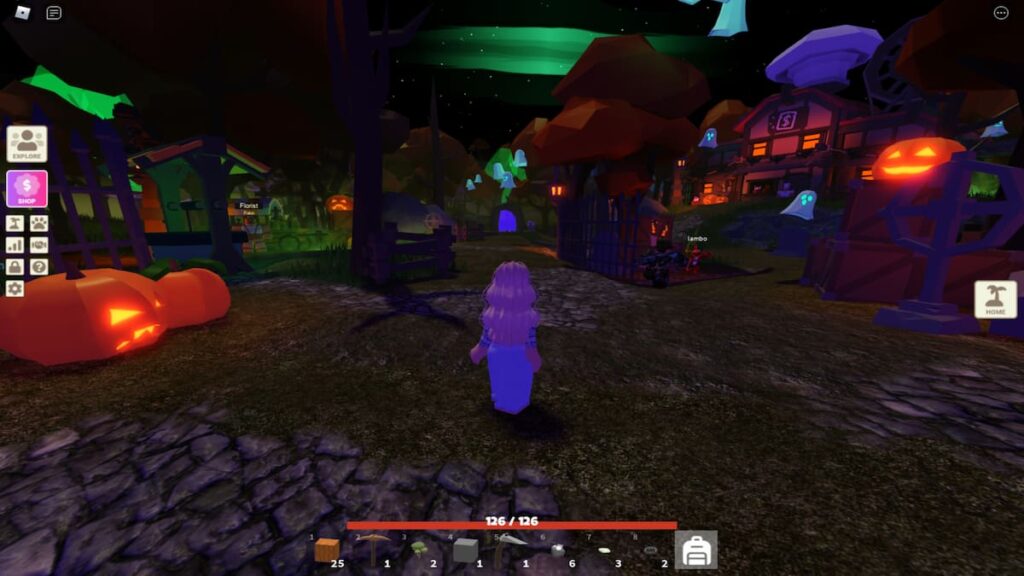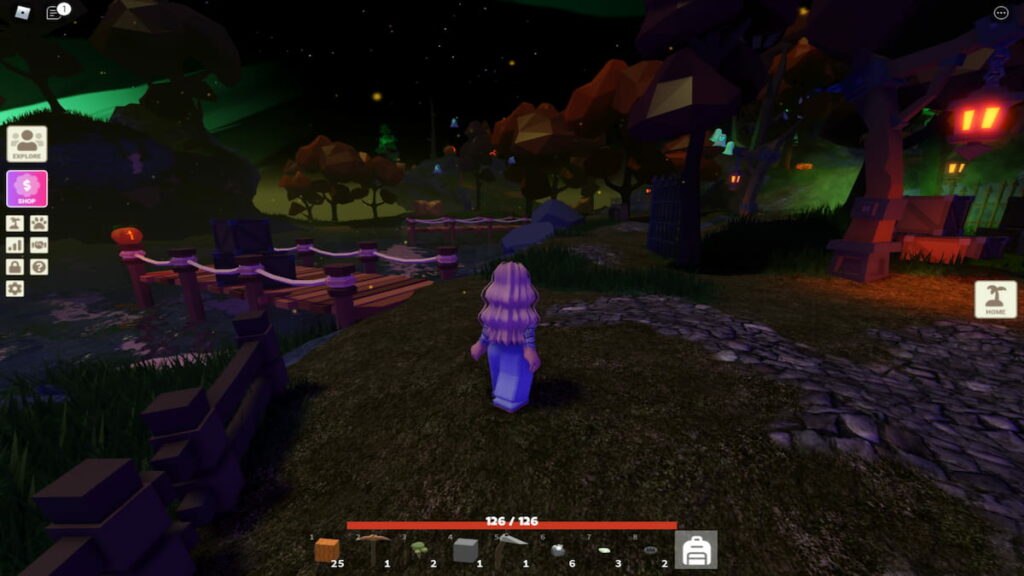 At the top of this hill, you will see a prompt that says Summon Percival Pumpkin. Activating this prompt will remove 500 Pumpkin Tokens from your inventory and summon the Pumpkin King boss. If you're lucky, you may not even have to worry about spending any tokens as any player on the server can summon Percival, and he will show up for everyone.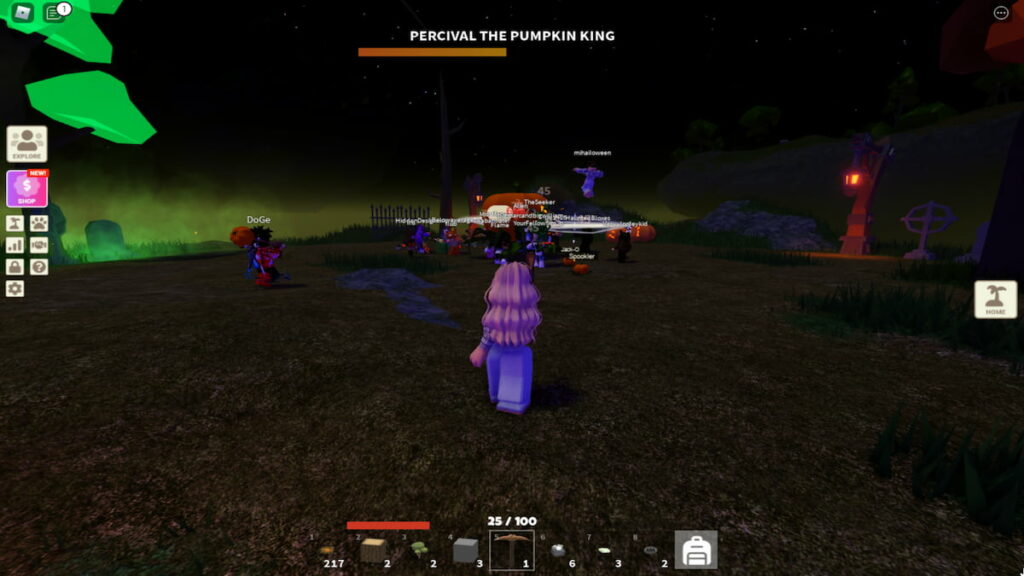 Defeating The Pumpkin King
After you and your group have taken down Percival, you will all receive XP and a single cauldron chest. Luckily, The Pumpkin King can respawn instantly so long as someone has enough tokens—meaning you'll be able to farm for cauldrons for long periods of time without having to leave and come back.
Opening Cauldrons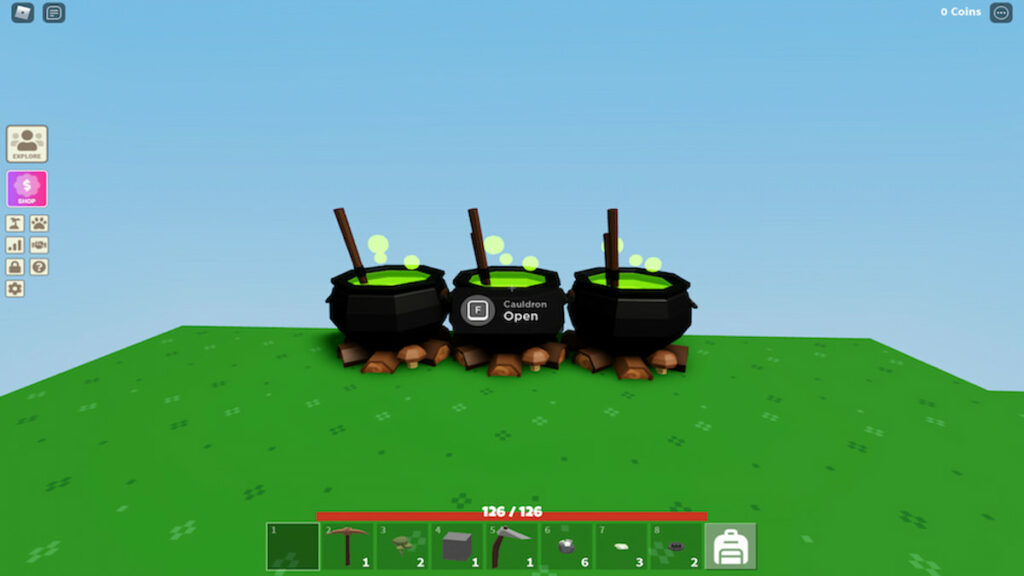 Cauldrons can be placed and opened on your personal island and have a chance to contain various Halloween-themed items. You can find a list of these items below:
Pumpkin Trophy
Pumpkin Tokens
2 Jack O' Lanterns
Pumpkin Bed
Pumpkin Chair
Halloween Lantern
Ghost Lantern
Gravestone
Candy Basket
Cobwebs
Pumpkin Pet
Pumpkin Hammer
Each item varies in rarity and can be a unique addition to your Island's collection—whether it's spooky season or not!
For more Roblox Islands content, be sure to check back with the Roblox section of Pro Game Guides regularly!