The pickaxe is a buyable item in Roblox Demonfall that lets players mine ores scattered across the world. This item can be purchased from the Miner in Hayakawa Village for 500 Yen. But the game does not have an in-game map, so it might be difficult to find the Miner's exact location.
How to get the Pickaxe
Within Hayakawa Village, the Miner can be found inside of a little travelling cart, located near the outskirts of the village. Talk to the Miner by clicking on his avatar to initiate conversation. He will offer you the pickaxe for 500 yen. Once purchased, this item is yours to keep.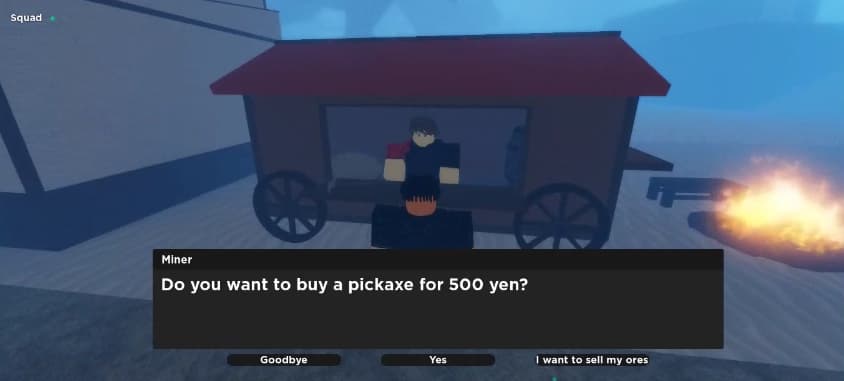 The pickaxe is useful for mining Sun Ore and Iron Ore, both of which are scattered throughout the world. These ores can be used to make money fast in Demonfall, but also to craft nichirin and gun weapons at the forge. A great spot to farm ores is at the very top of White Peak Mountain, but it will take your best parkour abilities to reach the top. Another great source of ores are within caverns, specifically Okuyia Cavern. Just be careful of the demons that lurk within the caves.
How to find Hayakawa Village
Hayakawa Village is a starting village in the game, particularly for Demon Slayer players. If you killed the demon during the tutorial then you have chosen the Demon Slayer race, thus finding the village a whole lot easier. But if you died to the demon during the tutorial then your role in the game is that of the Demon. In that case, you should reference the map below.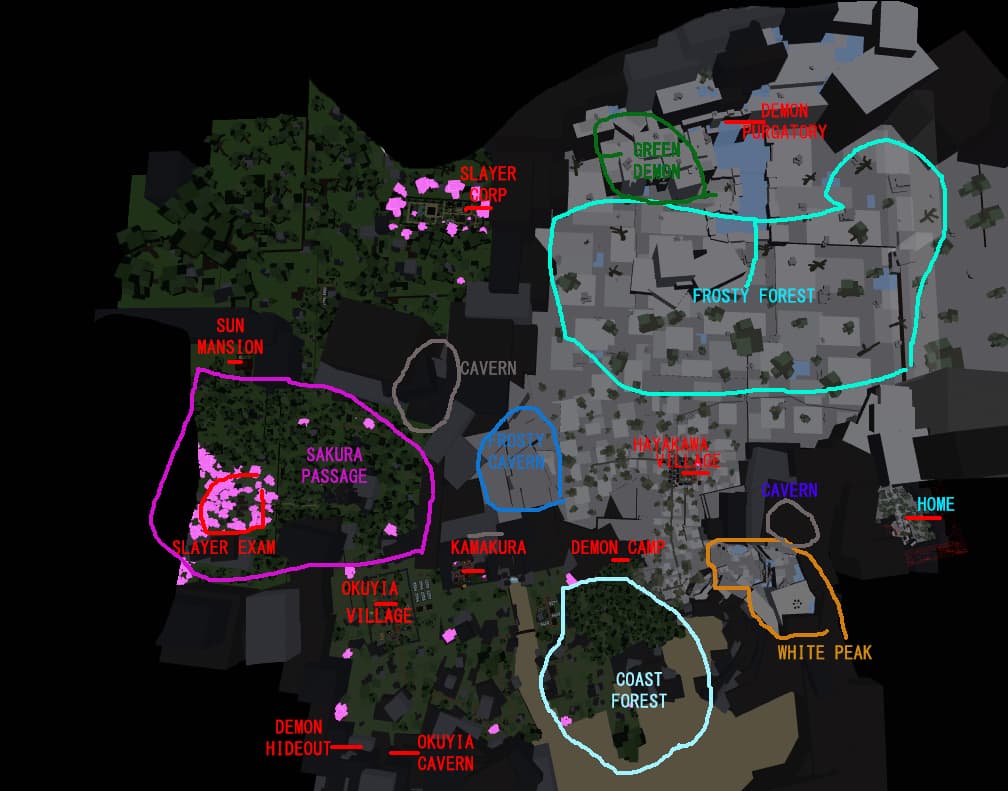 Hayakawa Village is located near the center of the map. To the north of the village is the Frosty Forest, to the south of the village is the Coast Forest. West of Hayakawa Village is Frosty Cavern, east of the village is White Peak. There is no in-game compass, so it's best to make note of where you are travelling while running toward Hayakawa Village.
For more Roblox Demonfall guides, check out How to get Flame Breathing in Roblox Demonfall on Pro Game Guides.