AJ Striker has left us some treasure in Cube Defense during Week 1 of Metaverse Champions. Find out how to get AJ Striker's Crate Drop (available April 14 to April 22) below.
How to get AJ Striker's Crate Drop in Cube Defense
This can be one of the more difficult Metaverse Event quests if you're not familiar with tower defense games. For this reason, we strongly recommend playing this with friends or joining a lobby with other players. Be sure to use the tips we mention below to receive AJ Striker's Crate Drop at the end!
When you join the match, a window will pop up on your screen that tells you about the event. Follow the yellow arrows to play a match specifically for the Metaverse Event. You will see three lobbies in the event area that you can join. You can't control who joins your match, but if your friends are in the spawn area, have them join your lobby circle as soon as you do. Up to five players can be in a match, so other players will likely join if there is room.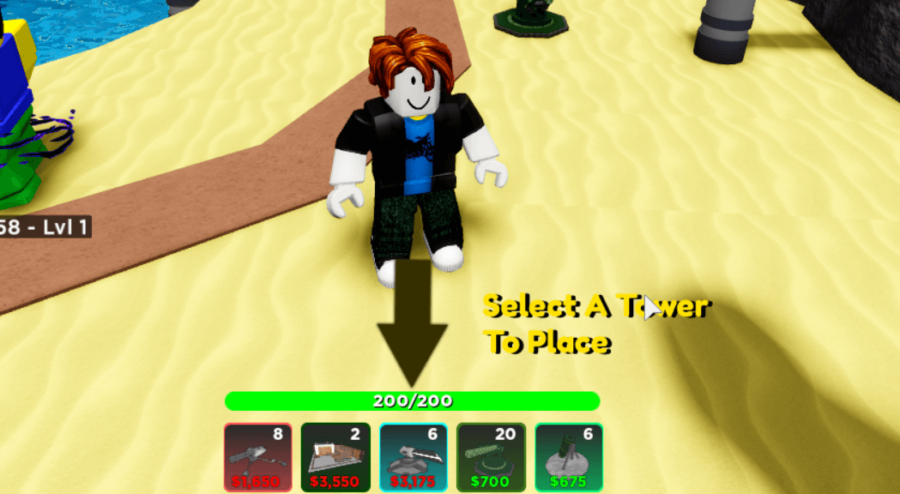 Once you have joined the match, you'll see that you have weapons available for purchase and room to place them. Start off by purchasing the cheaper weapons and place them near the beginning of the line. Eventually you'll have enough money to purchase the stronger weapons and you'll want to place those more strategically.
As you get higher in levels, make sure you have several of the weaker guns placed all along the path, and maxed out stronger guns placed on the inside curves to maximize their range.
Related: How To Get AJ Striker's Crate Drop in Tank Warfare | Roblox Metaverse Champions - Pro Game Guides
At wave 30, you'll see the Meta Knight Boss. This is an extremely strong boss with 30,000 HP that carries AJ Striker's Crate Drop. You likely won't beat this boss by just using your entire line, and will instead need to trade out your weaker weapons once they can't do any more damage. Use the tips below to improve your chances of defeating Meta Knight.
Sell pointless weapons. Keep track of the range of your weaker guns. Sell them when the boss is no longer in their range of fire so you can purchase and upgrade other guns to place in other areas.
Max the stronger guns to improve their range. If they are placed on inside corners, these guns will do the most damage to the boss. If they were not placed correctly, sell them and add more guns to the end of the line.
Communicate with your teammates. If you don't have enough money to add to the end of the line, make sure your teammates know what to do. Many players will not be aware they can sell their weapons.
As mentioned above, this is a joint-effort game. Even if you don't know the players in your lobby, the more teammates you have, the better! If you have any other strategies to help improve the chances of winning, be sure to mention them in the comments below!
For all Metaverse Champions Mission Guides, be sure to check back with Pro Game Guides. If you're looking for codes for other games, we have a ton of them in our Roblox Game Codes post! You can also get a bunch of free stuff via our Roblox Promo Codes page.