American fashion model and influencer Karlie Kloss has joined the Roblox Metaverse yet again (not to be confused with her previous experience, Fashion Klossette Designer Showcase) and has brought free avatar items with her! To earn these items, players must join her new experience, FASHION KLOSSETTE, and complete a few short quests. To learn more about these quests, continue reading below. Or, if you're looking for even more free items, check out our complete Roblox promo code list!
How to earn all free items in FASHION KLOSSETE
The list below briefly details all three UGC event items and how they can be obtained. For more direct help on earning these items, continue reading past this list.
Karlie Kloss Hair
Each time you click on a player's avatar, their profile will appear, and on this profile is a button that says Follow. To earn the Karlie Kloss Hair, you need five different players to open your profile and click this button, indicating they've followed you. As soon as the fifth person clicks the button, you'll automatically unlock the avatar item! To gain followers quickly, we'd recommend asking players to "follow for follow" in the chat box, that way they're getting something out of it too.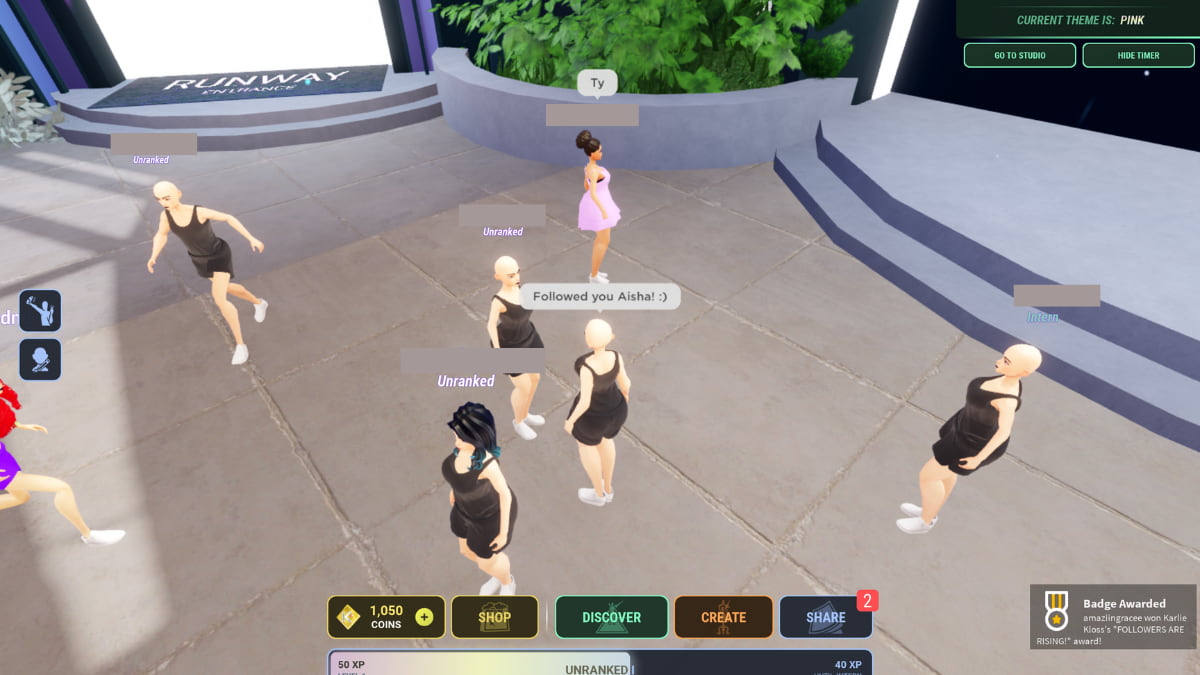 Messy Blonde Bangs - Klossette
This item will likely take you the longest amount of time to unlock, but that doesn't mean it's difficult! To earn it, all you need to do is complete the in-game tutorial quests, which can be found by opening your profile and selecting the Quests icon.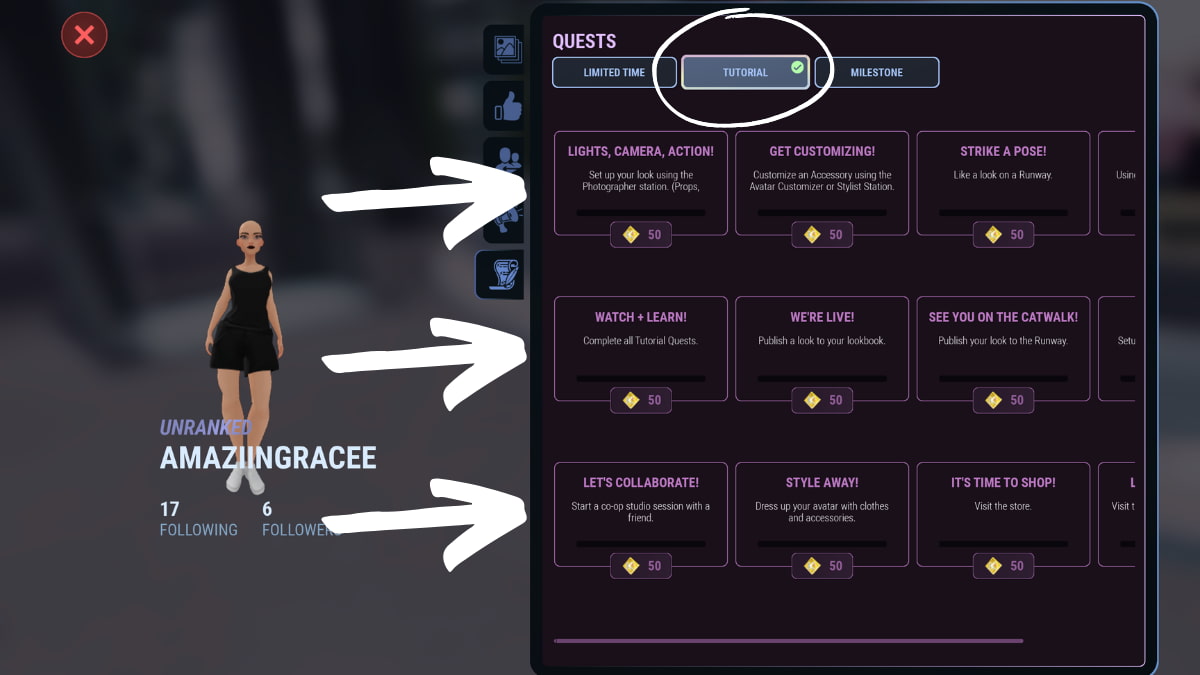 After completing the last of the tutorial quests, you'll automatically unlock the Messy Blonde Bangs item.
Klossette Oversized Sweater
To earn this item, click the orange Create button at the bottom of your screen and go through each of the four customization steps: scene creation, outfit selection, glam makeover, and uploading!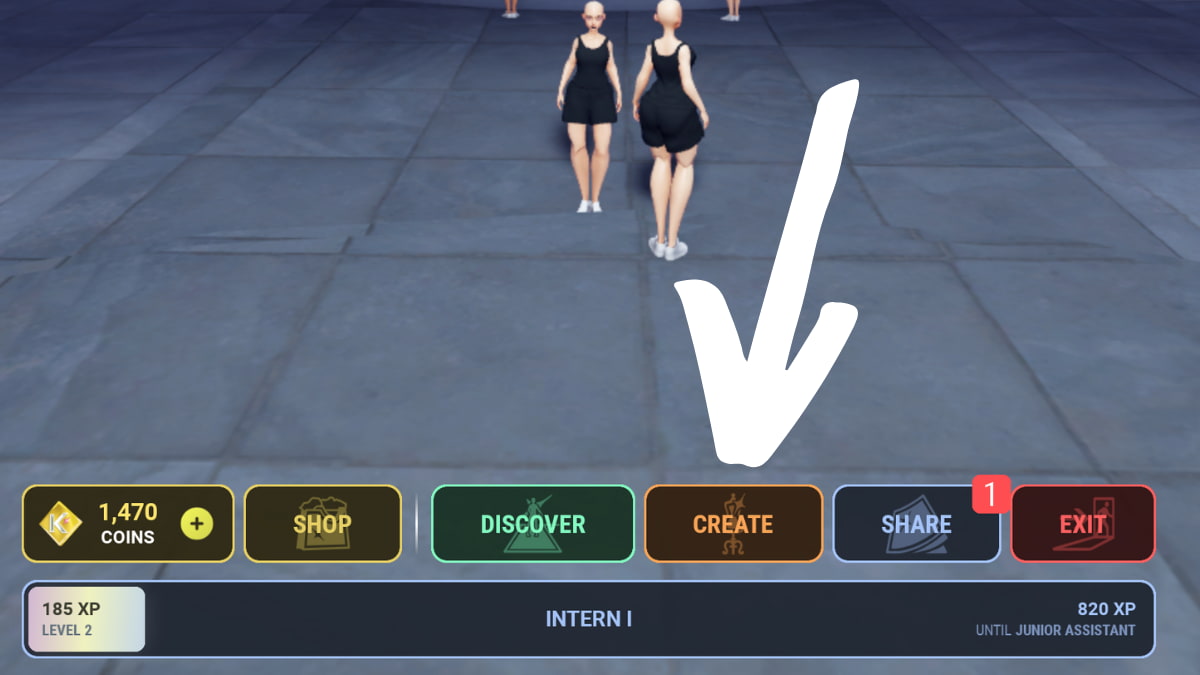 Once you've glammed, dressed up, and customized your avatar to your liking, send them to the runway to publish your look! As soon as you do, you should earn the sweater item and its corresponding badge.
Chunky Boots
Earning 7,000 Klossette Coins is no small ask, so pat yourself on the back if you're able to unlock this item! Klossette Coins can be earned by voting on runway looks, winning fashion competitions, and completing quests. If you haven't completed all of your Milestone Quests, we'd recommend tackling those first, as each one will offer a decent reward!
Klossette Holographic T-Shirt
The Klossette Holographic T-Shirt is unlocked after "liking" 100 looks. To see how many looks you've liked, open your profile and select the thumbs up icon. To like more looks, teleport to the runway using the map feature and wait for a fashion to begin. As each look passes by, you'll have around 10 seconds to like it using the thumbs up button at the top of your screen before the next one comes out.
End
That's it for our guide on how to earn all free items in FASHION KLOSSETTE! If and/or when more items are added to this experience, we will update this guide accordingly.
Looking for more Roblox content, including free items? Check out our recent guides on How to get all free items in NASCAR SPEED HUB – Roblox or How to get all free items in PUMA FUTURELAND – Roblox here on Pro Game Guides!