NASCAR has sped its way into the Roblox Metaverse and brought a handful of free avatar items along with it! Inside NASCAR SPEED HUB, players can race against friends, learn about the history of NASCAR, own their own garage, and so much more. For a quick look at how to unlock the free items in this experience, continue reading below.
How to get all free items in NASCAR SPEED HUB
The list below details all the free items that have ever been available to obtain inside the NASCAR SPEED HUB experience. To learn more about these items, including how to obtain them, continue reading past this list.
NASCAR Hat
To unlock the NASCAR Hat, players must collect 3,000 75th Anniversary Coins and then use these coins to purchase upgrades for their car. Coins can be earned exceptionally easily, as they spawn in the same locations and respawn within seconds after collecting them. To earn coins as fast as possible, we'd recommend playing the Time Trial driving minigame, or completing the Obby Challenge. After playing through the Obby Challenge three times, which only took five minutes, we had more than enough coins to purchase the necessary upgrades.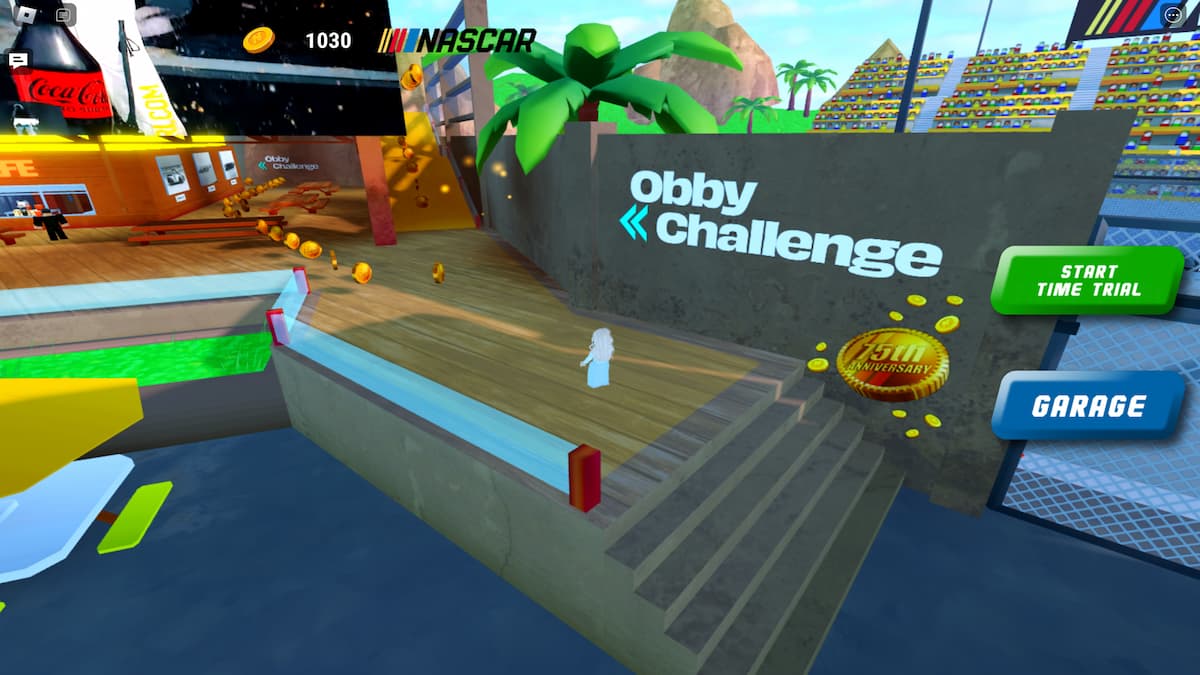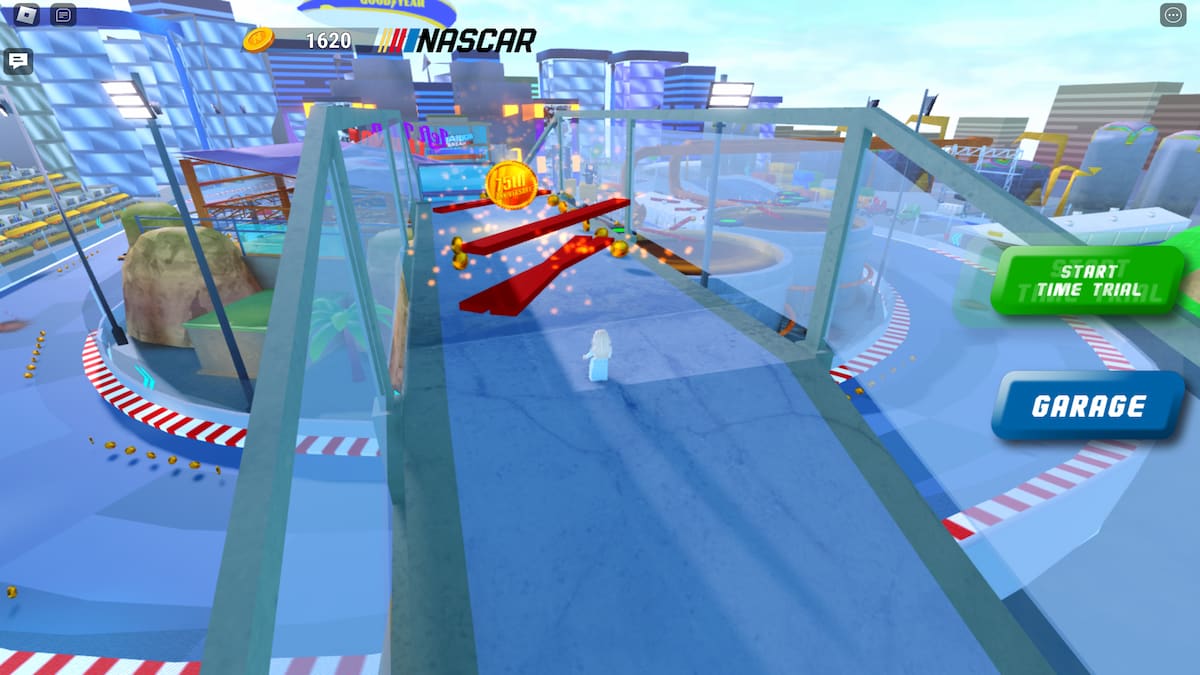 Related: How to get all free items in Roblox School of Sport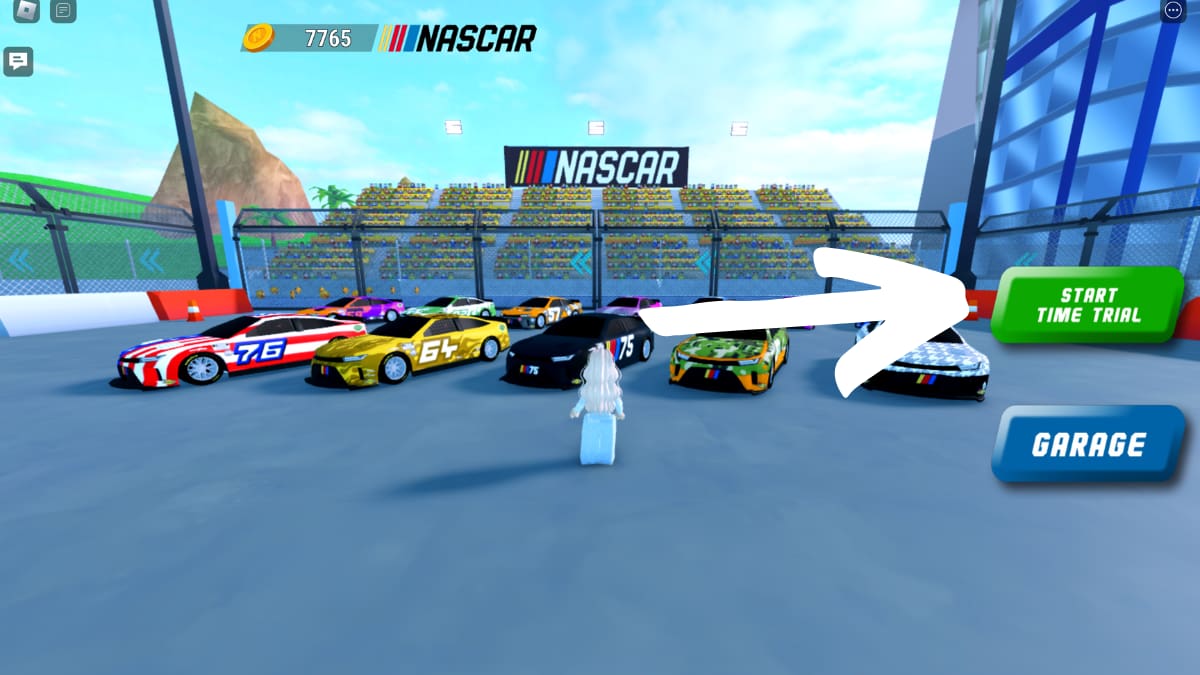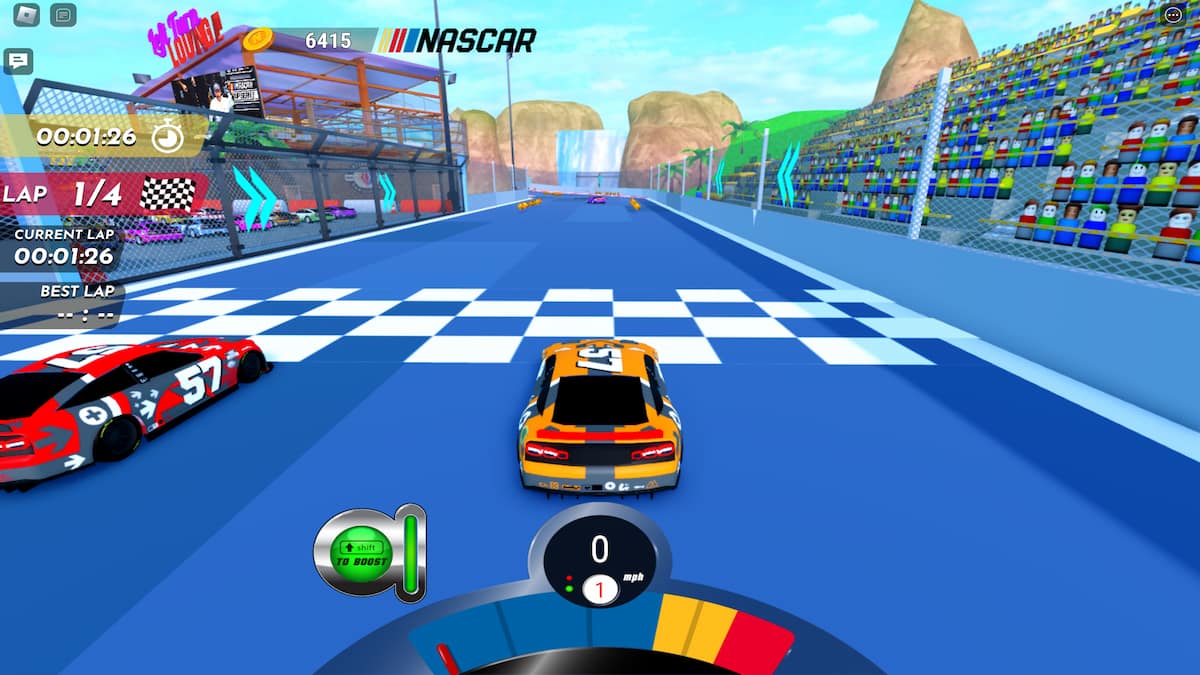 When you have enough coins, press the GARAGE button on the right side of your screen to enter your car garage. Then, select UPGRADES and choose the first upgrade for all three options, Top Speed 1, Acceleration 1, and Power Boost 1.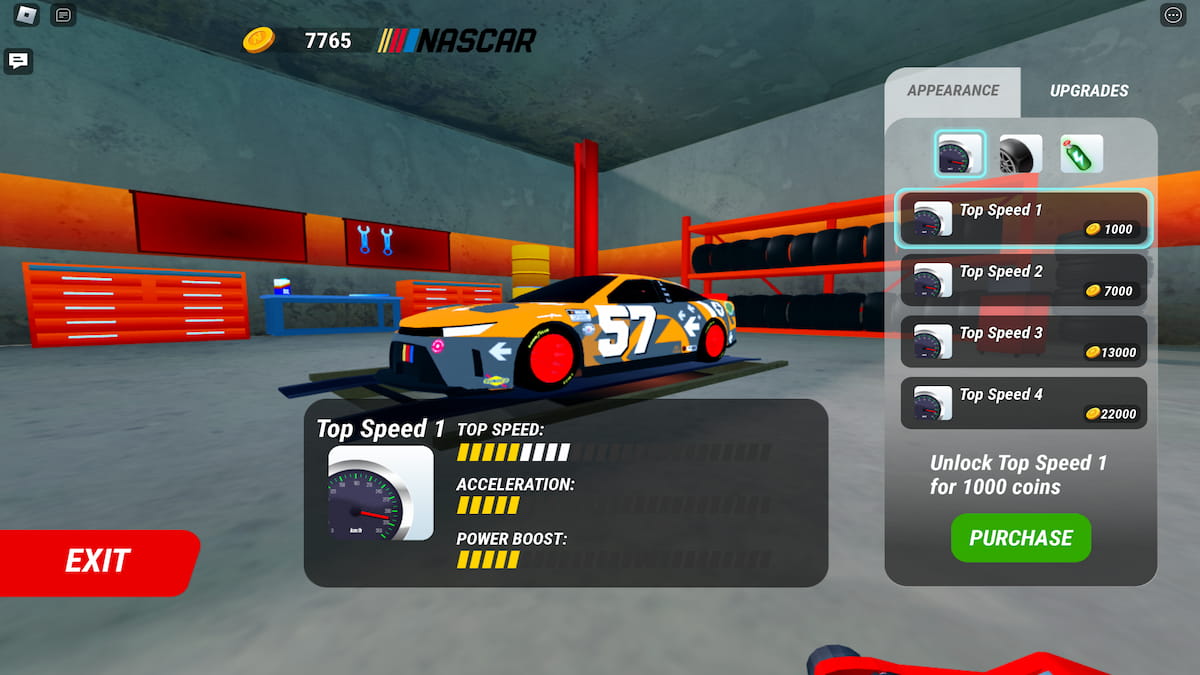 Once all three upgrades are purchased, you'll automatically unlock the NASCAR Hat. That's all there is to it!
NASCAR 75th Anniversary Jacket
The NASCAR 75th Anniversary Jacket is automatically unlocked upon A) completing your first Time Trial or B) joining the experience after completing a Time Trial.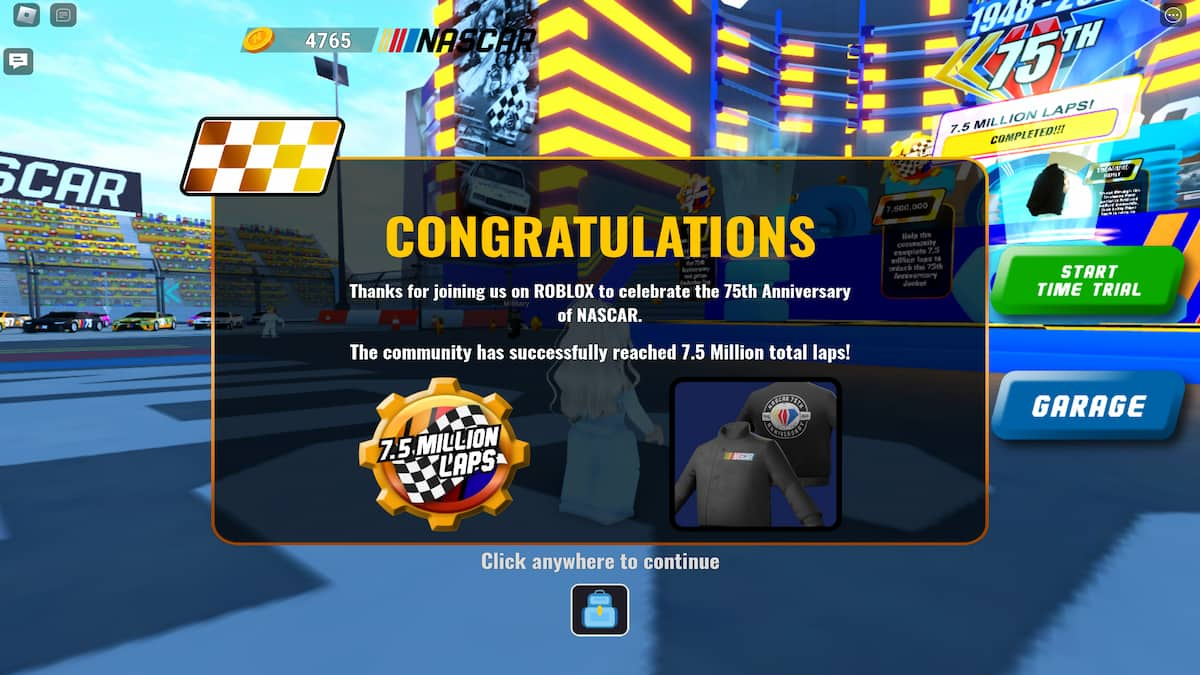 NASCAR Engine Block
The NASCAR Engine Block is unlocked after completing the limited-time-only Metaverse Scavenger Hunt. To participate in this Scavenger Hunt, step through the portal pictured below, located near the NASCAR SPEED HUB's obby, to be taken to a participating experience.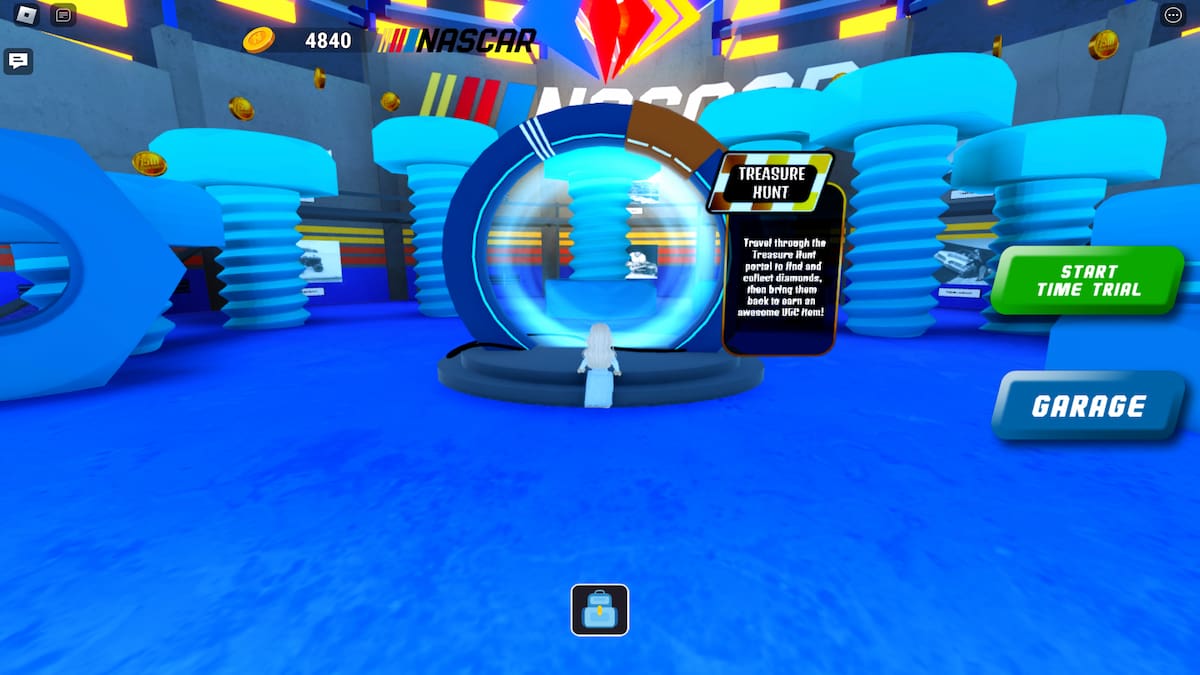 Once inside said experience, walk around and look for the 75th Anniversary Diamonds pictured below. To complete the scavenger hunt, we need to collect 75 of these colorful diamonds, which only took us around five minutes since they respawn so quickly after being collected.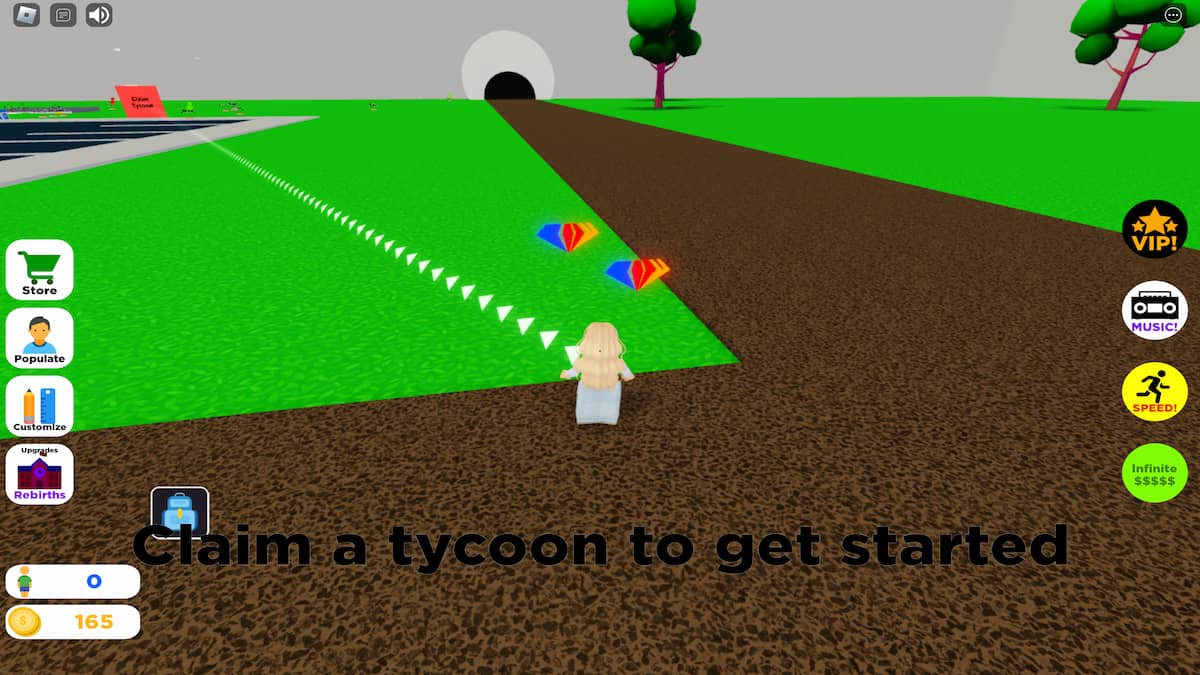 When you've collected the last diamond, return to the NASCAR SPEED HUB to receive your prize. That's all there is to it!
NASCAR Nitro Boots and NASCAR Race Helmet
The NASCAR Nitro Boots and NASCAR Race Helmet are both unlocked by participating in the limited-time Diamond Scavenger Hunt. The Nitro Boots are unlocked after collecting five of the 10 hidden Diamonds, and the Race Helmet is unlocked after collecting all 10. The locations of all 10 Diamonds can be found below.
In the middle of the spawn area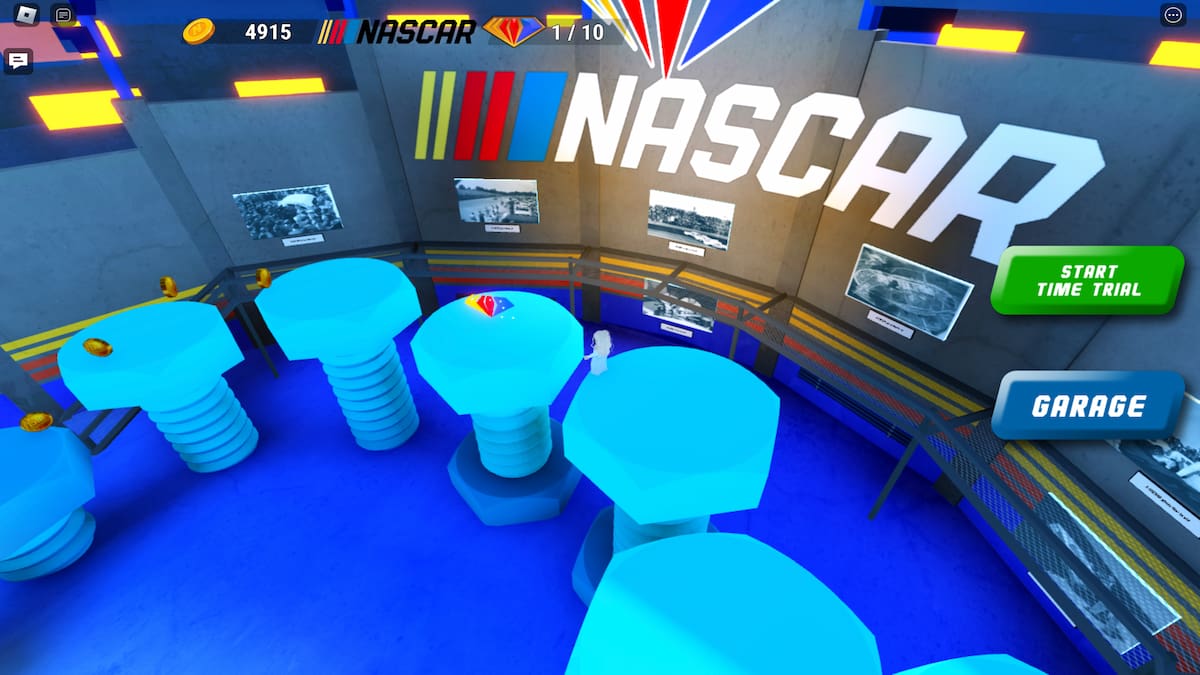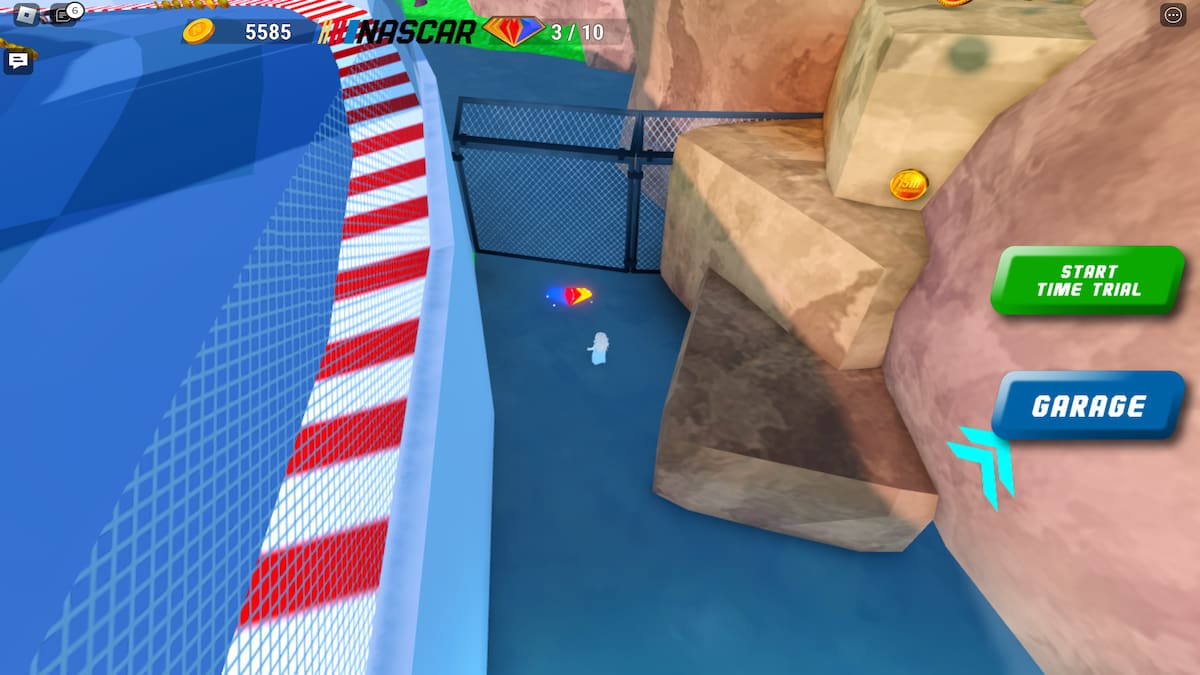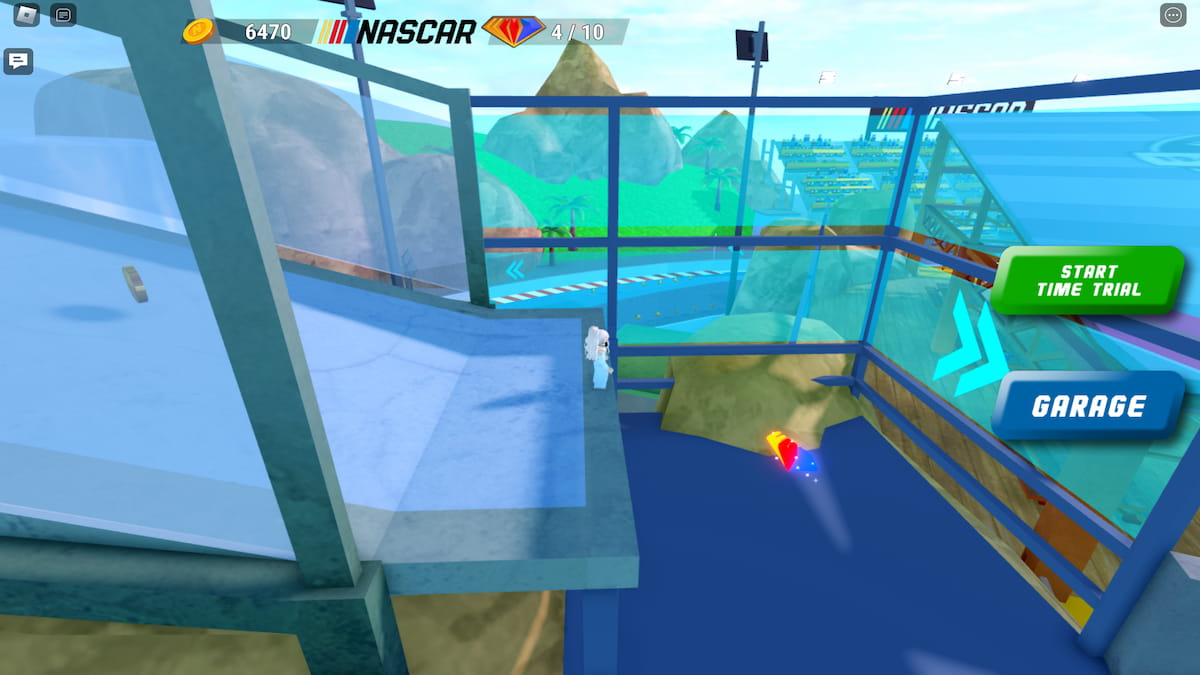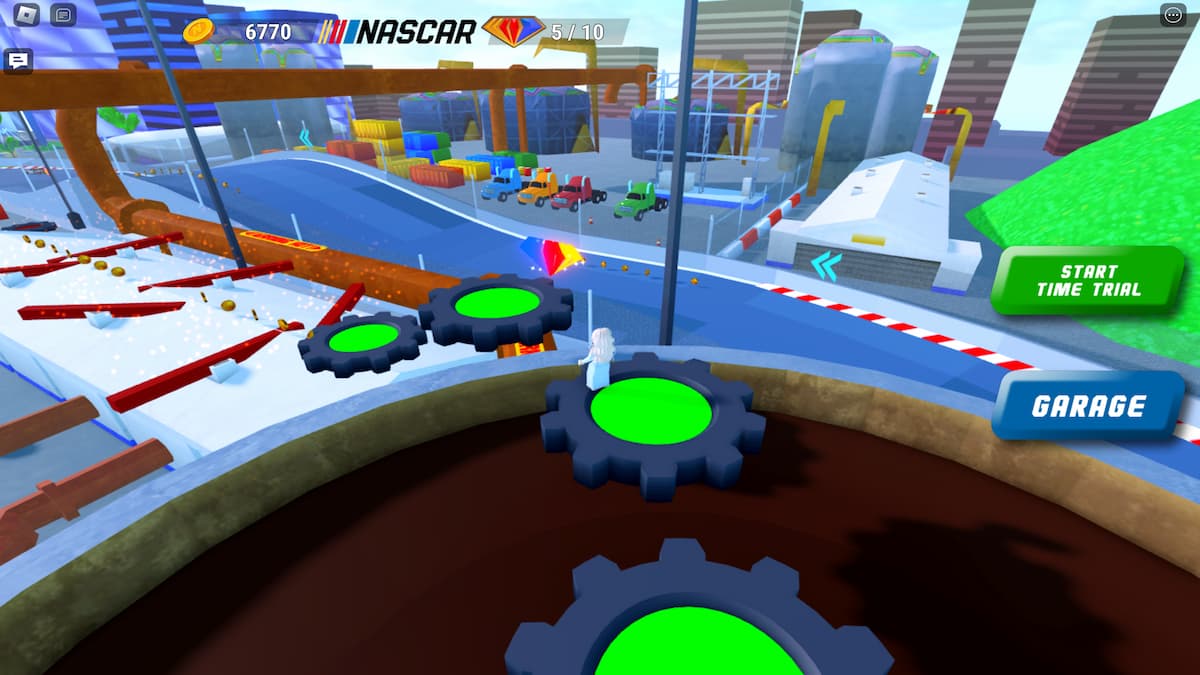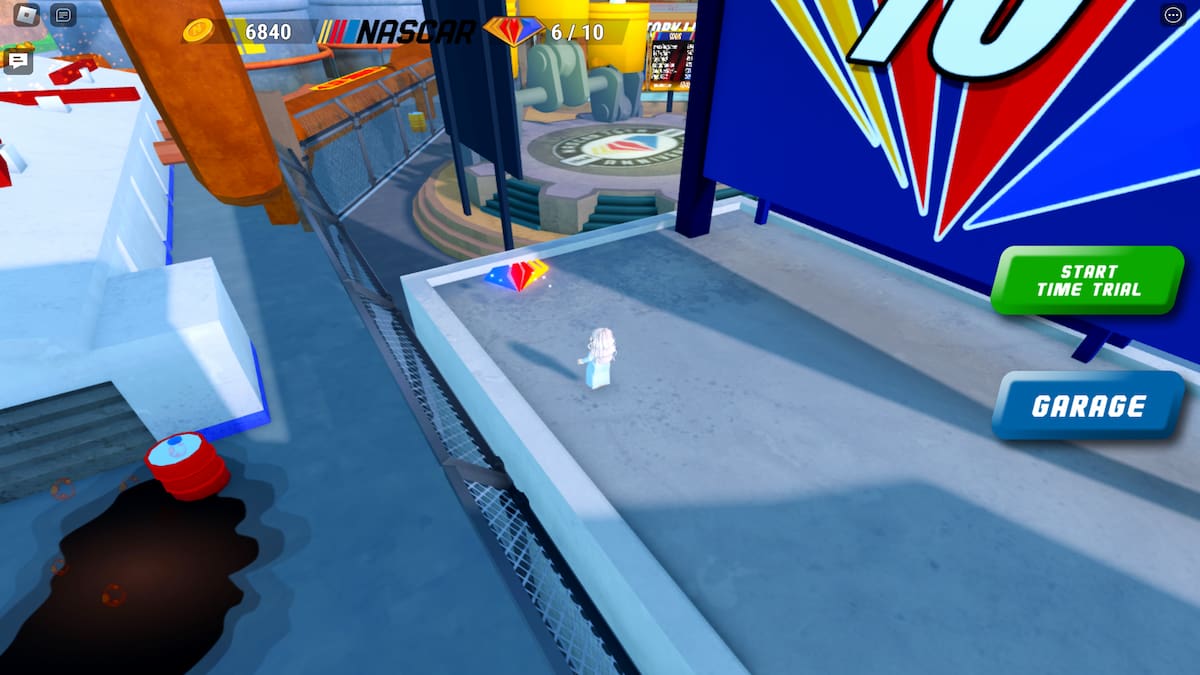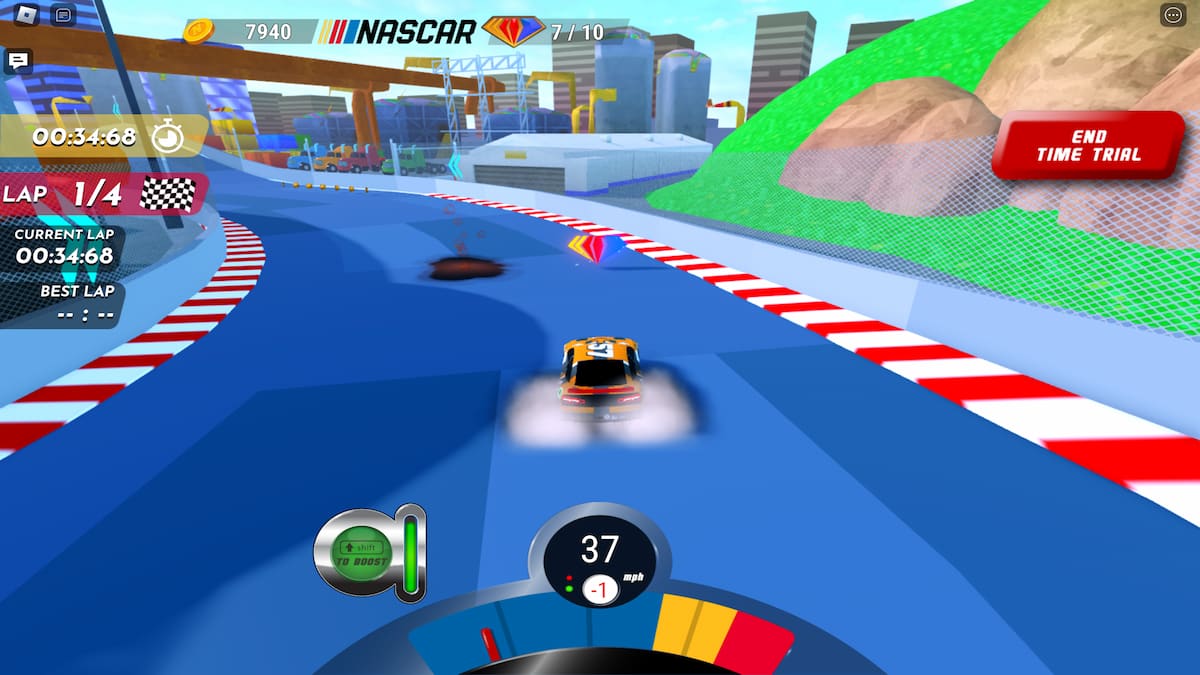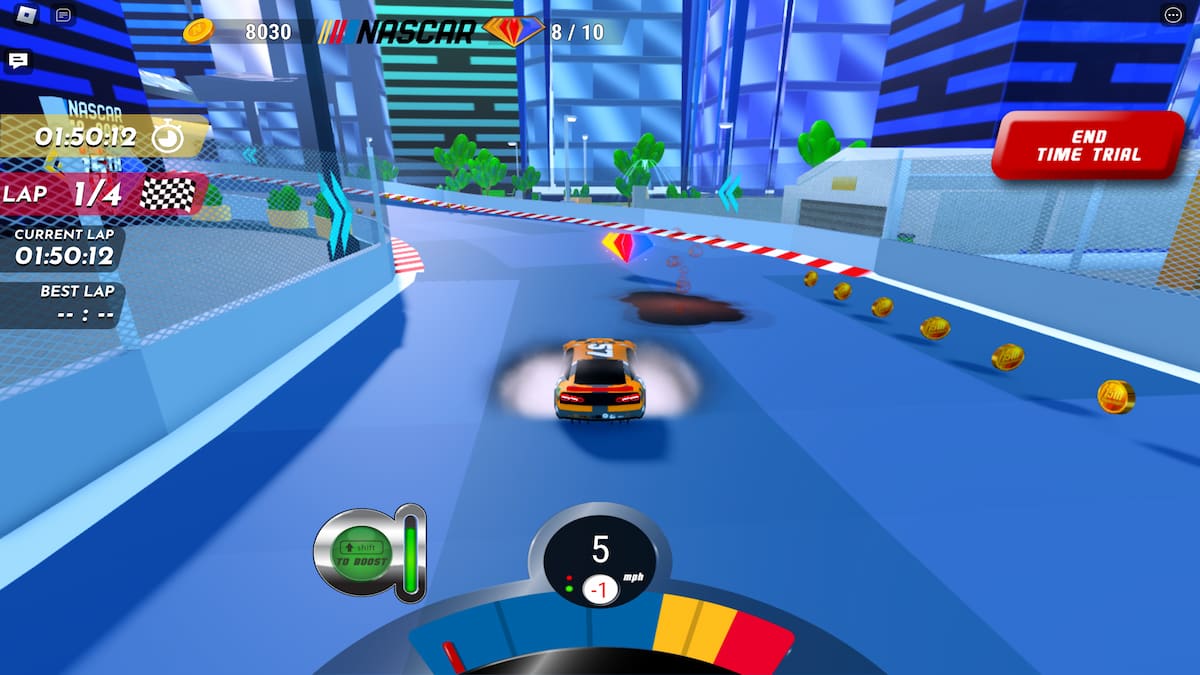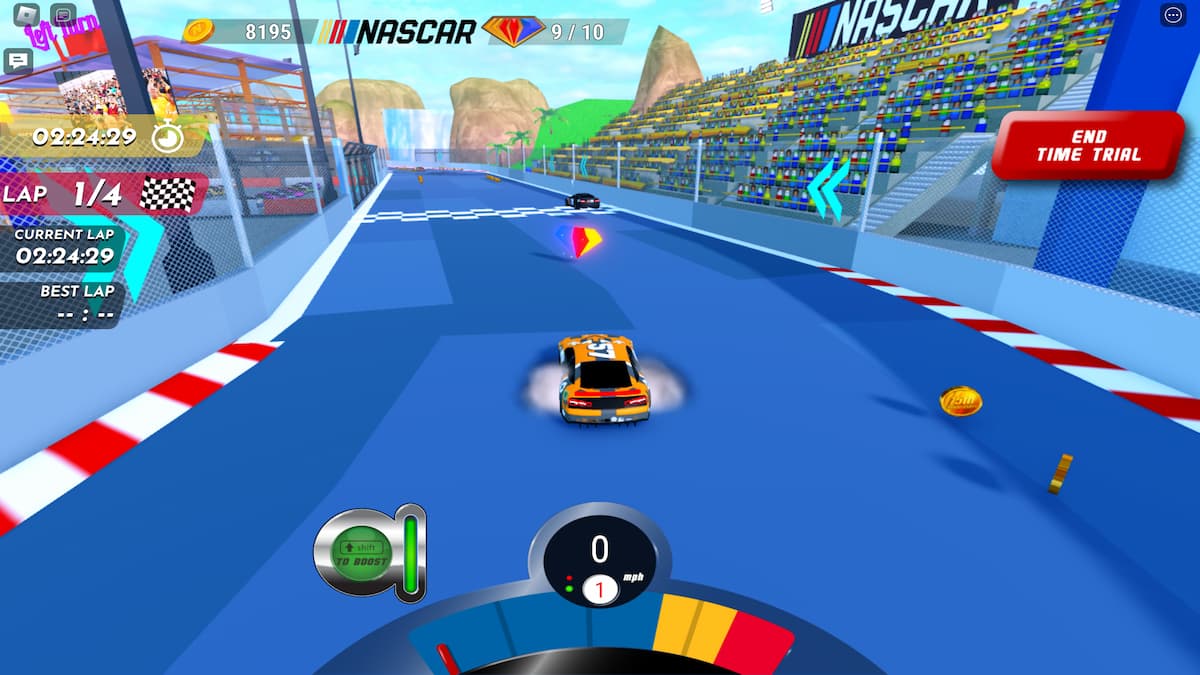 As soon as you collect the final Diamond, you will have unlocked both the NASCAR Nitro Boots and NASCAR Race Helmet items.
End
That's it for our guide on how to obtain all the free items in NASCAR SPEED HUB. When the two other avatar items are added, we will update this guide accordingly with how to unlock them.
Looking for more Roblox content, including free items? Check out our recent guides on How to get all free items in Strongman Simulator (Shazam! Fury of the Gods Event) – Roblox or How to get all free items in Super NFL Tycoon – Roblox here on Pro Game Guides!