The shoe brand Clarks has entered the Roblox metaverse with the collaborative experience Clarks' CICAVERSE and has brought five free avatar items along with it! Originally announced via a tweet from the official Clarks Twitter account, the CICAVERSE opened on May 16, 2022, and features various minigames for players to partake in. There's even a secret scavenger hunt that a few lucky players can complete. To find out how to earn all of the free items inside of this experience, continue reading below.
Earning all free items
A complete list of all of the free items available to earn inside of this experience, and how to unlock them, can be found below. If you'd like a more detailed guide, continue reading past this list.
Lion Head Helmet
The Lion Head Helmet is likely the easiest item to obtain, as all you need to do to earn it is stand inside of the Clarks' CICAVERSE experience for a total of 15 minutes. This can be done AFK or while actively playing—either way will count! Once you've been inside for the allotted amount of time, you'll receive the Welcome to Clarks event badge and corresponding Lion Head Helmet item.
Shoebox Backpack
Though the badge description for this item reads "complete BMX minigame 5 times," this isn't totally true. In fact, it's actually much easier to earn the Shoebox Backpack than this description leads on. To get started earning this item, join Clarks' CICAVERSE and look for the BMX minigame entrance pictured below.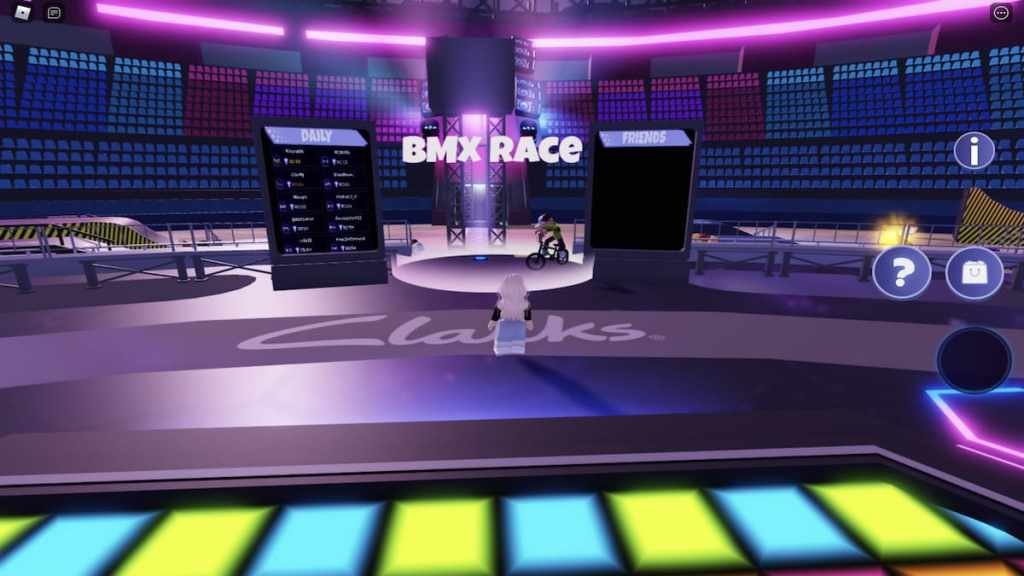 To join this minigame, walk into the glowing circle around it and hold the E key on your keyboard.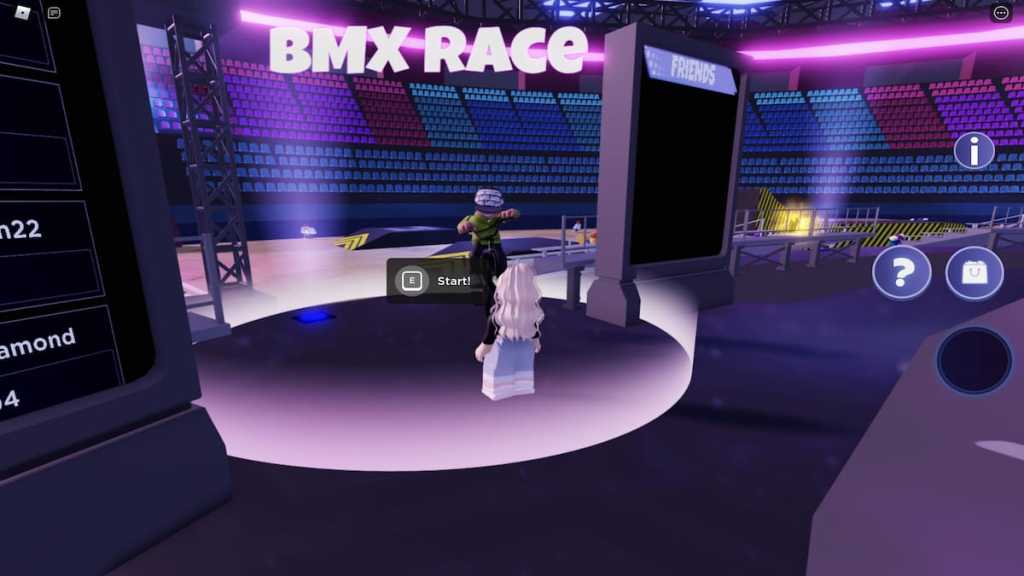 Once inside the minigame, you'll need to complete the race by doing three laps around the track and crossing the finish line.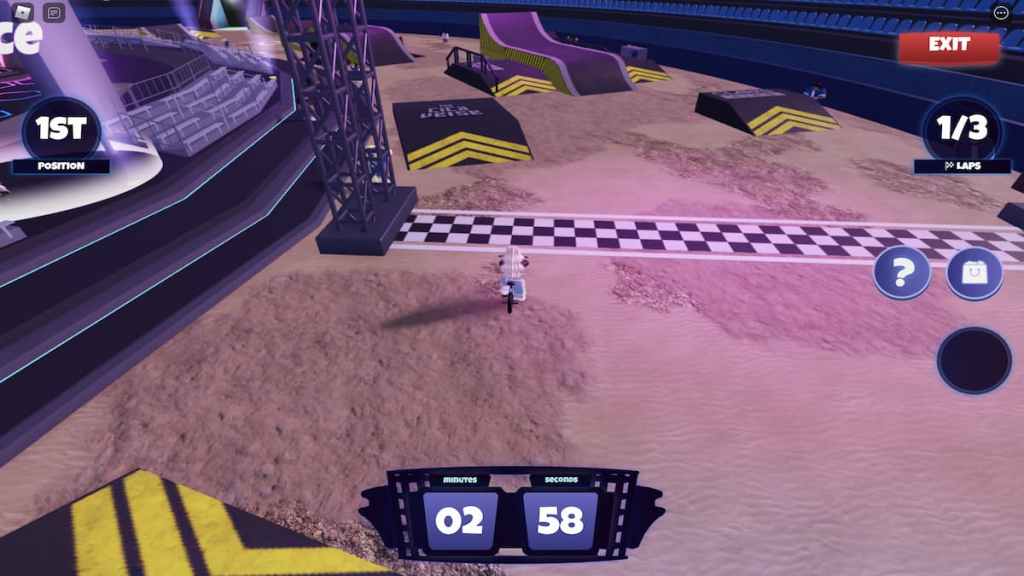 Play this minigame twice to earn the BMX Enthusiast badge and Shoebox Backpack!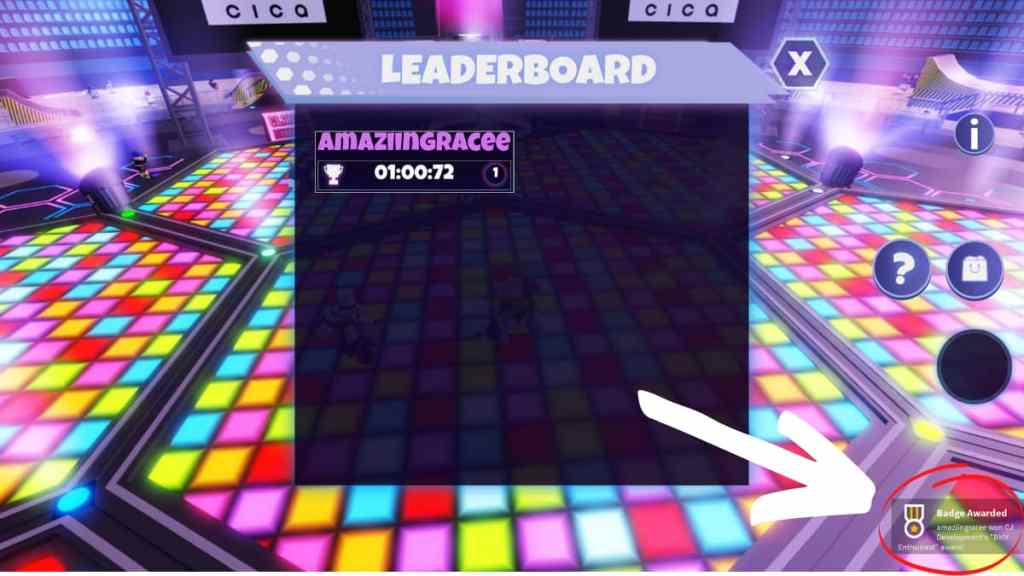 Related: Roblox Promo Codes List (May 2022) – Free Clothes & Items!
Cica Gold Jetpack
Similar to the badge mentioned above, the description for the Fancy Feet badge is inaccurate. In order to earn this badge, and the corresponding Cica Gold Jetpack item, players only need to obtain five perfects in the Breakdancing minigame, not 20, like the badge description states. To try your hand at this minigame, look for the entrance pictured below and approach it.
To join this minigame, walk into the glowing circle around it and hold the E key on your keyboard.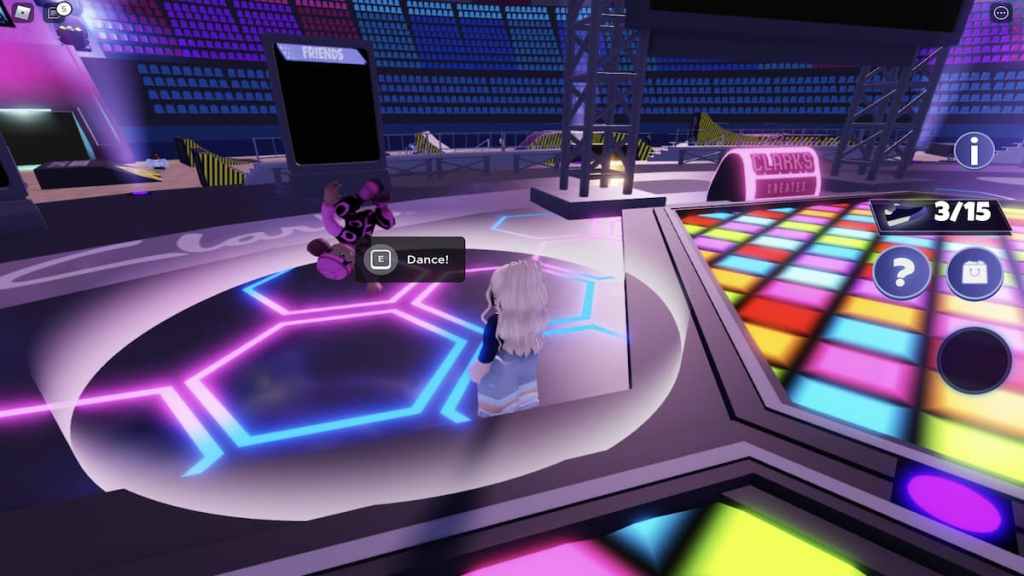 When the minigame starts, press either the up, down, left, or right arrow key on your keyboard as the corresponding icon appears on your screen. In order to get perfect, you need to time your key press with the exact moment that the white icon slides past its matching pink icon. Keep in mind, however, that you only have five lives per round, meaning your tries at achieving perfects are limited!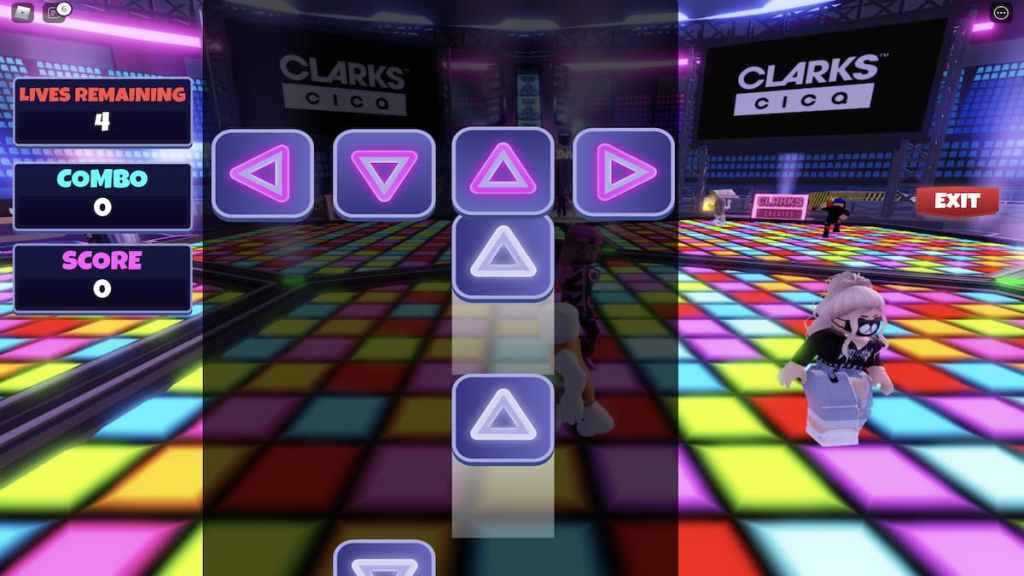 After achieving five perfects, you will receive the Fancy Feet badge and Cica Gold Jetpack!
Desert Boot Headphones
The badge that corresponds with this item, the Parkour Master badge, unfortunately, details exactly how to earn it. In order to obtain the Desert Boot Headphones, players need to complete the Parkour minigame within 90 seconds. This can be an exceptionally annoying and frustrating feat, but if we can do it, you can do it, too! To enter the minigame and give it a go, head to the entrance pictured below and approach it.
Walk into the glowing circle around it and hold the E key on your keyboard.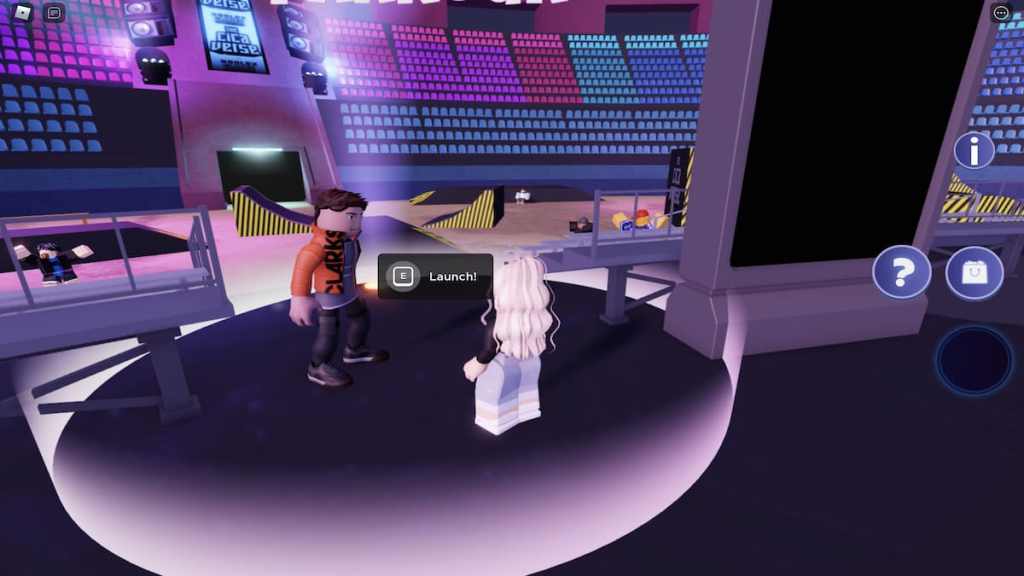 As soon as the experience loads you into the minigame, you have 90 seconds to run, jump, and climb your way through various obstacles and three unique levels. If you wish to restart the minigame at anytime, you can press the red Exit button at the bottom of your screen to be teleported to the experience's lobby.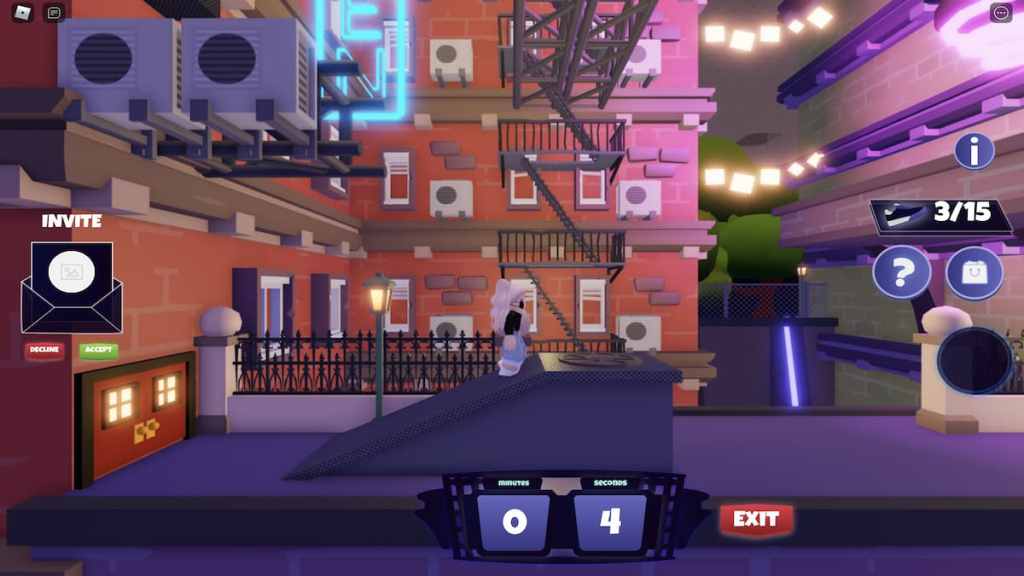 Related: Roblox Game Codes (2022) – Tons of Codes for Many Different Games!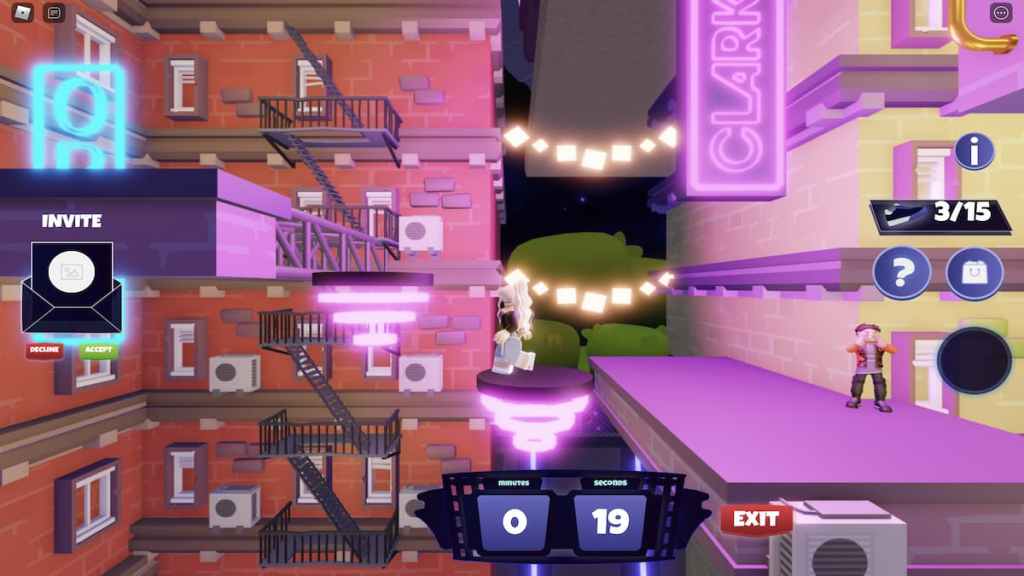 Once you've finished the minigame in under 90 seconds, you should see some variation of the pop-up below and receive the Desert Boot Headphones and corresponding badge!
Clarks Shoelace Wings
The Clarks Shoelace Wings are, in our opinion, the most difficult item to earn in this experience. That's because, in order to obtain them, you must earn enough XP to reach at least level 10. So how do you earn XP? By playing minigames. And how much XP do you need to be level 10? 10,000. And how much XP do you earn each time that you complete a minigame? ....around 150. This is a bit time consuming, to say the least!
If you're ever curious to see what level you're currently at, press the Tab button on your keyboard to open the leaderboard. This will show the level and XP of everyone in the server, including you.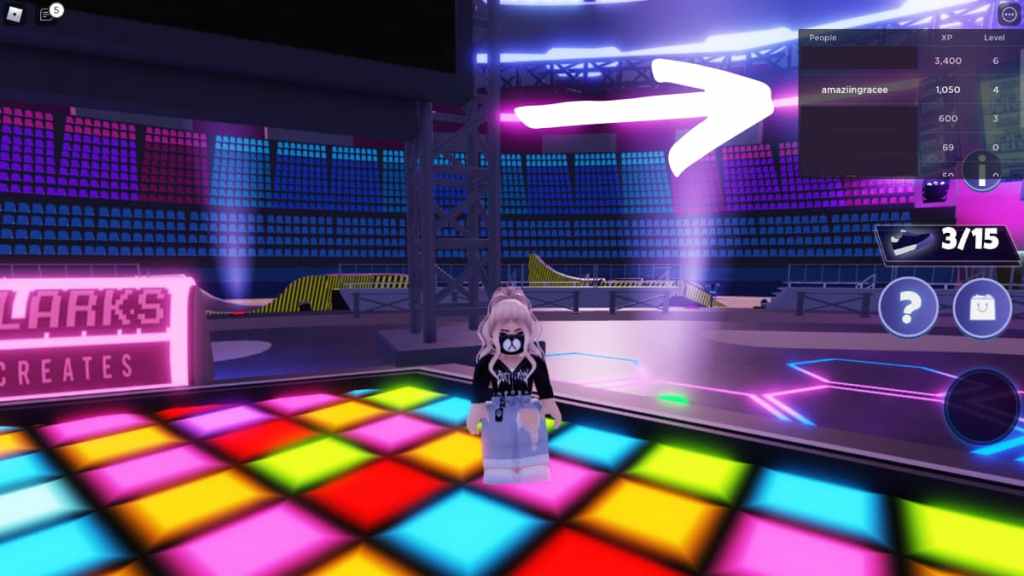 End
That's our guide on how to collect every free item inside of the Clarks' CICAVERSE experience! What do you think of this collab? Let us know in the comments below!
Looking for more Roblox content? Check out our recent guides on How to get all free avatar items in Roblox Samsung Superstar Galaxy or How to get all free items in Roblox Spotify Island!