Popular and award-winning EDM duo The Chainsmokers have joined the Roblox Metaverse with two themed experiences: The Chainsmokers Concert Experience and Festival Tycoon! In this brief guide, we'll discuss The Chainsmokers Concert Experience and how you can earn the two free avatar items inside it, the VIP Pass and Drum Kit. To learn more, continue reading below.
How to unlock all free items in The Chainsmokers Concert Experience
VIP Pass
Similar to the 24kGoldn and George Ezra concert experiences, players looking to earn the VIP Pass inside of The Chainsmokers Concert Experience will need to complete a brief scavenger hunt and collect all 15 letters form the words THE CHAINSMOKERS. The locations of these letters can be found in the images below.
In the hallway behind the baggage claim area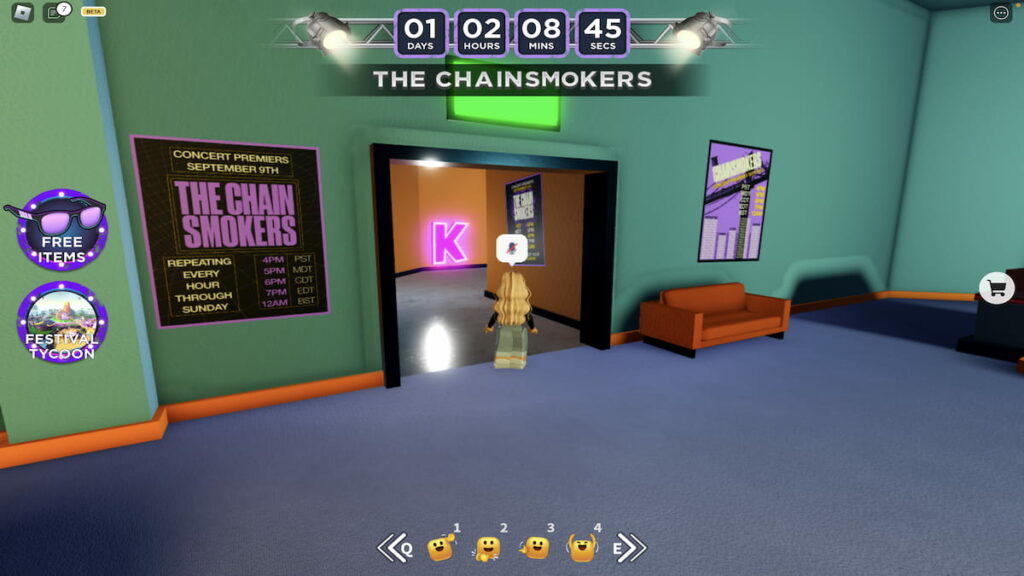 In the bathroom near The Backrooms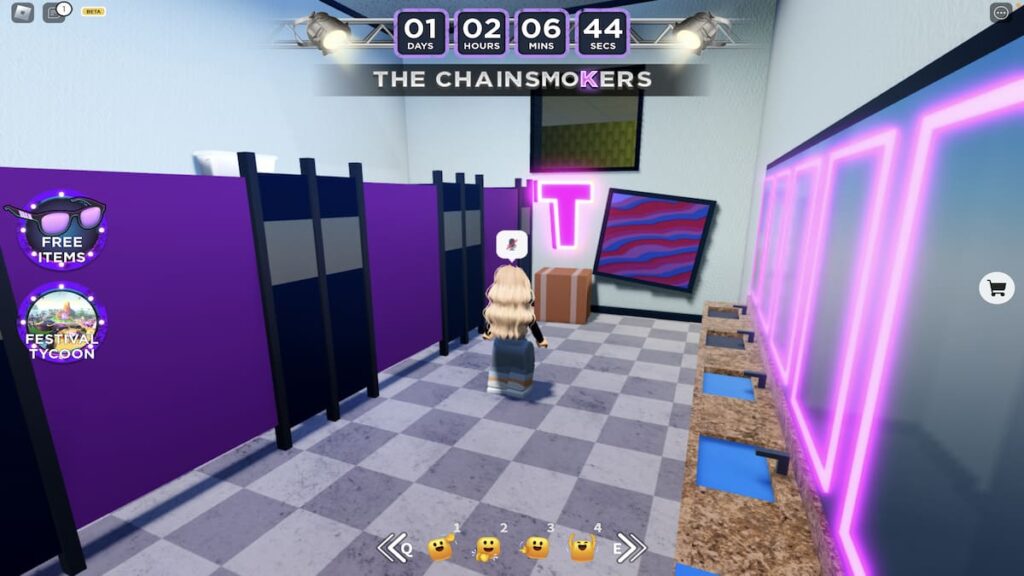 Above the escalators that lead into the parking garage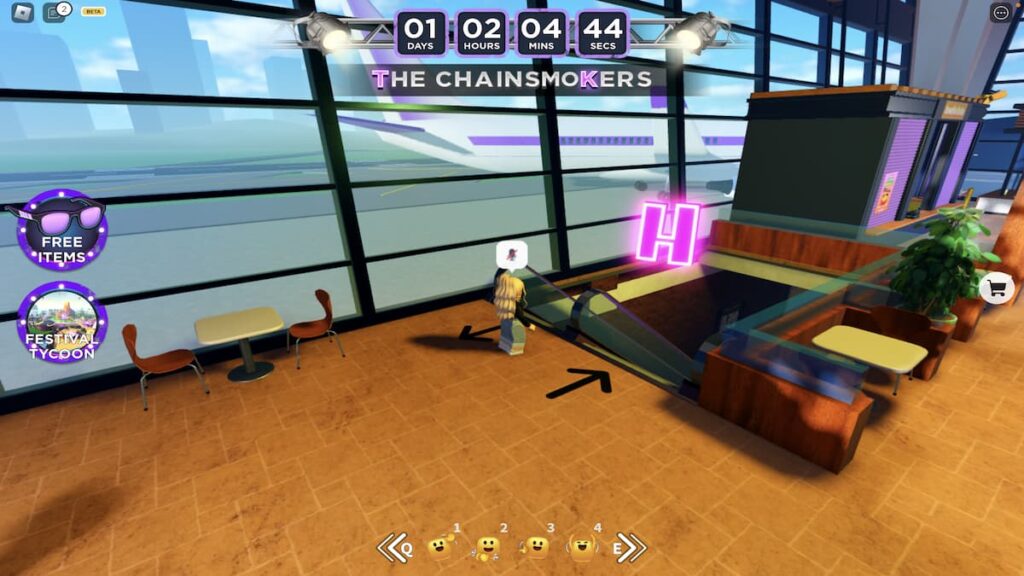 Above the vending machine by the break room and bathrooms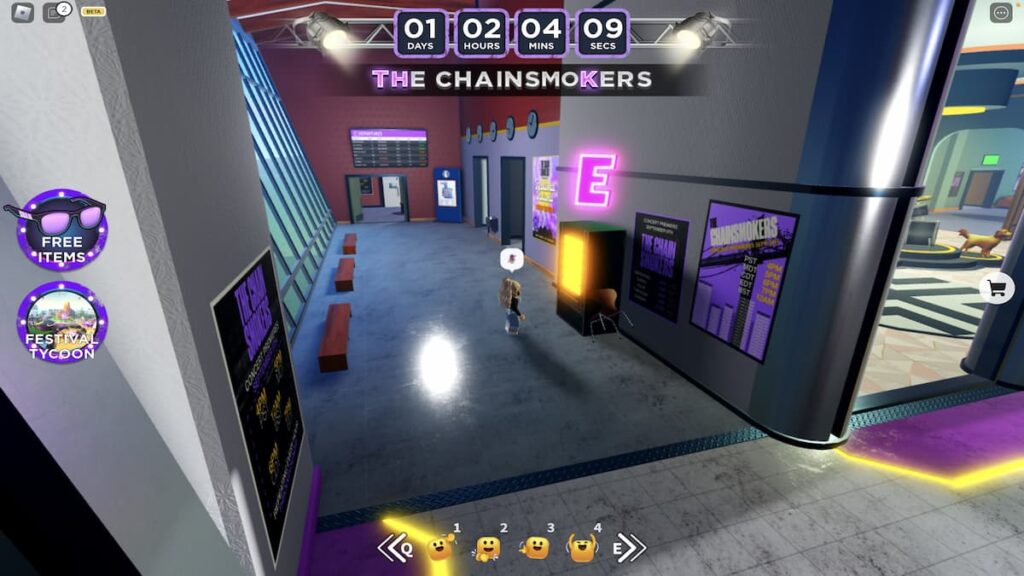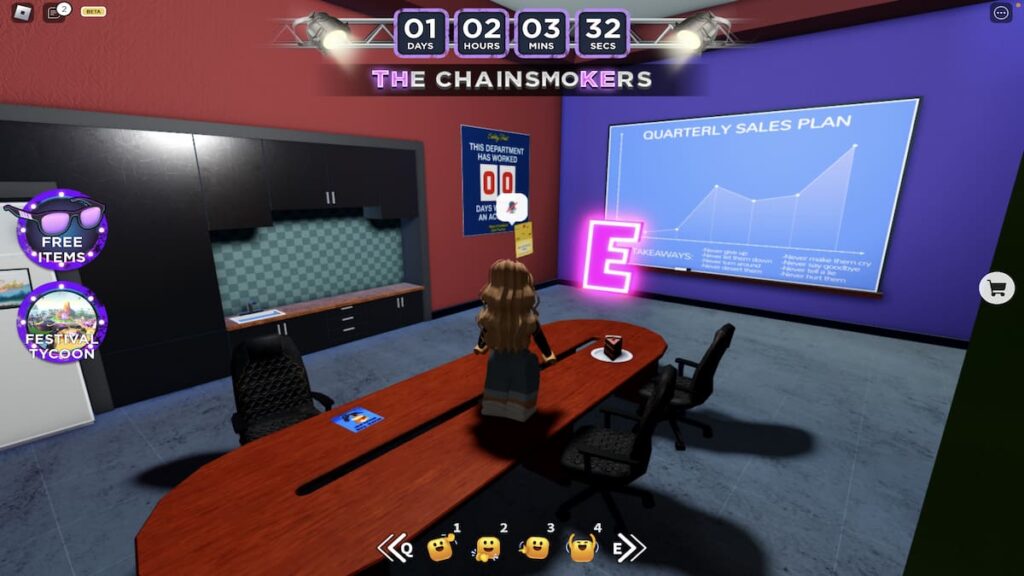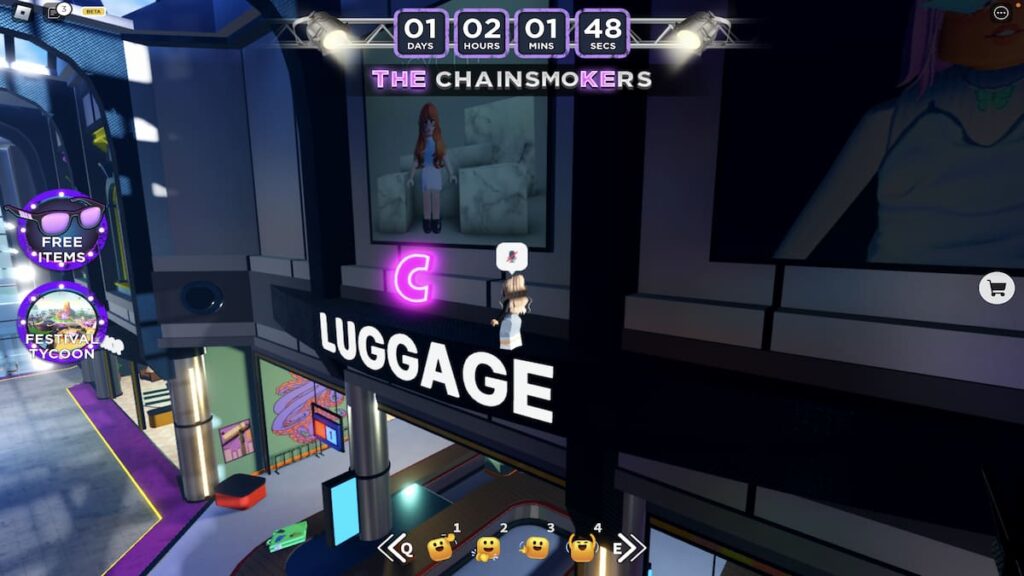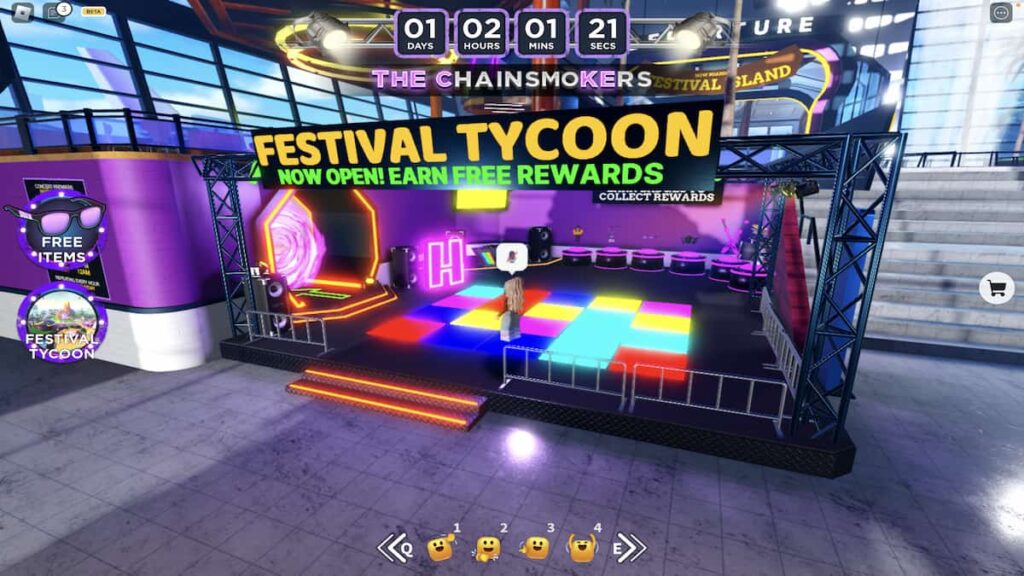 On the stairs by the large water feature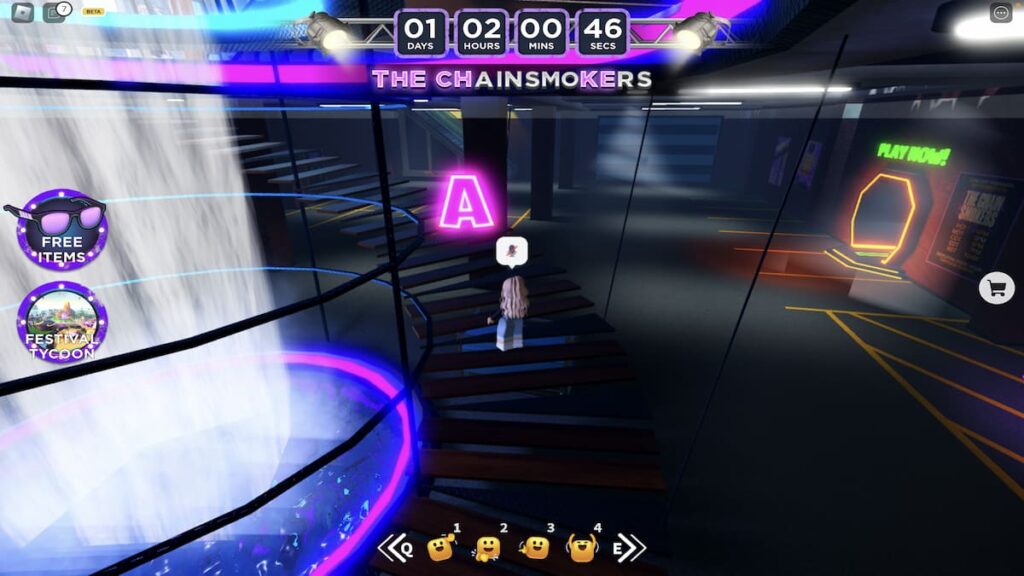 On top of the Bobalicious food stand in the food court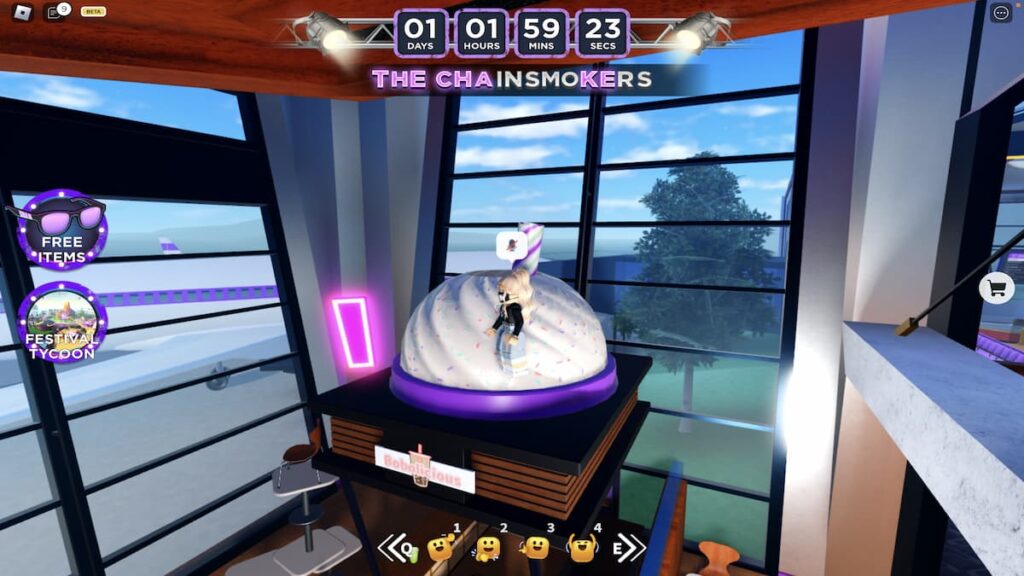 In the second floor boarding area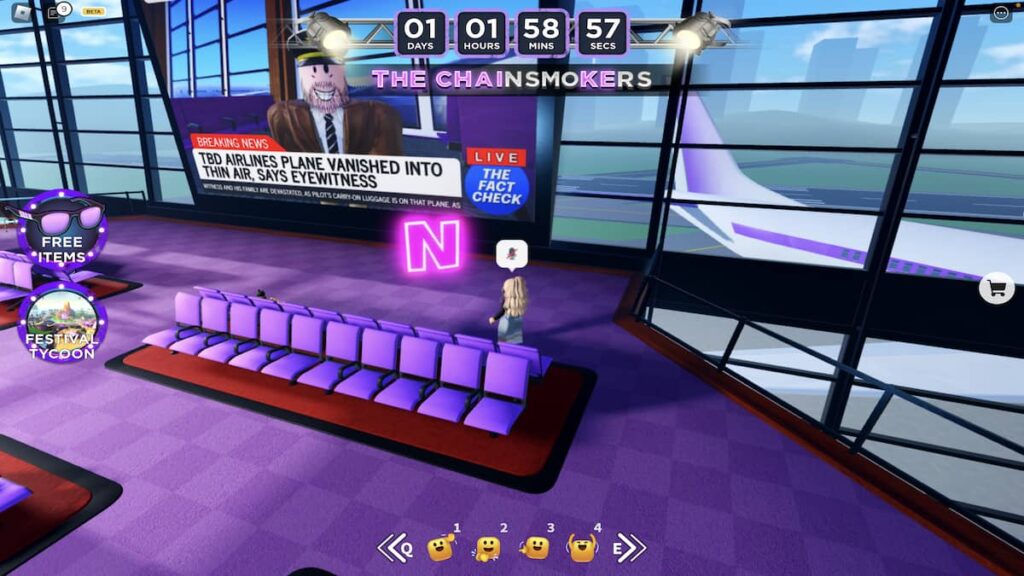 Related: Roblox Promo Codes List (September 2022) – Free Clothes & Items!
In the merch shop behind the drum set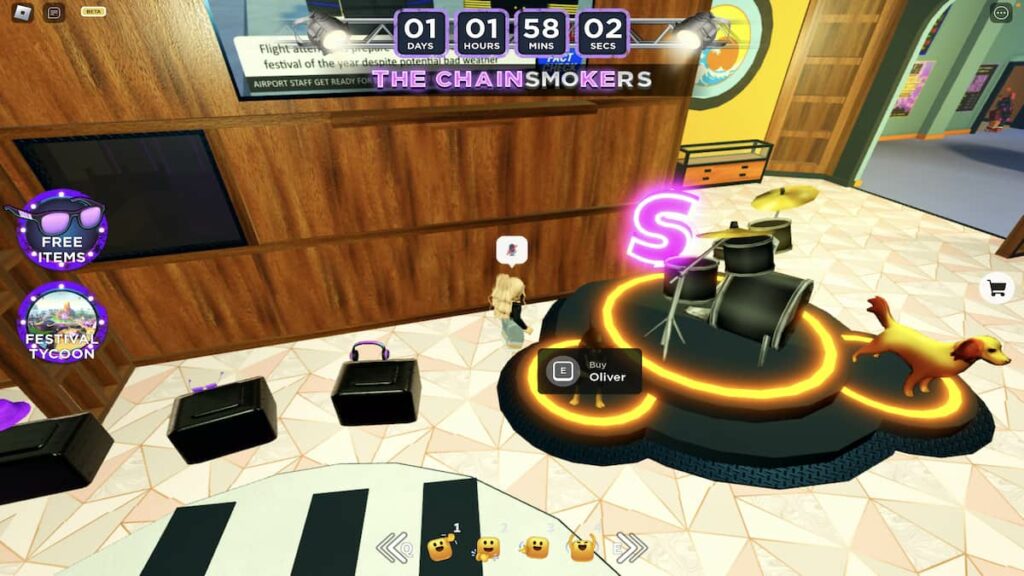 In the jet bridge near the first floor boarding area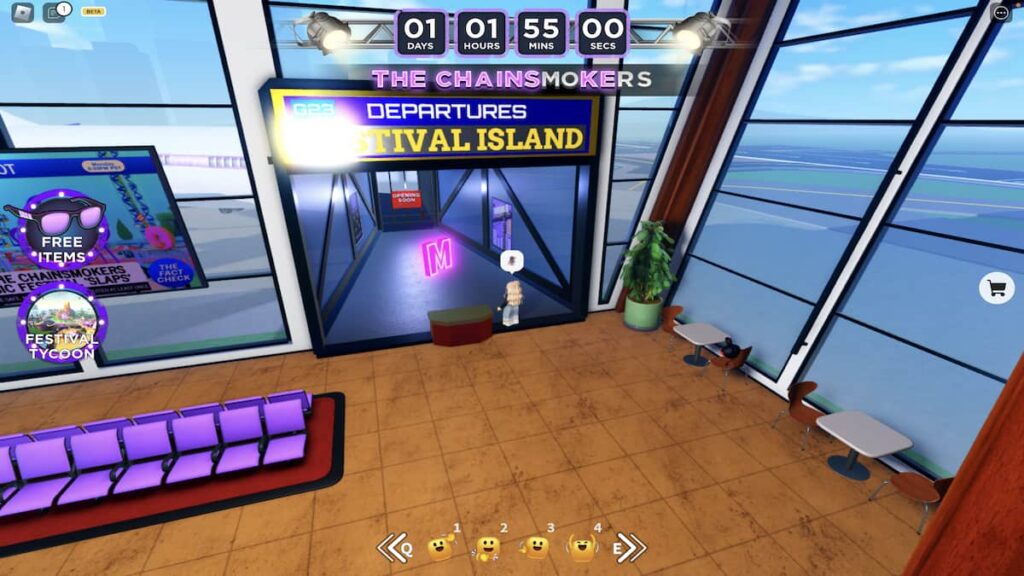 Inside of the metal detector at airport security
On the stairs near the dance floor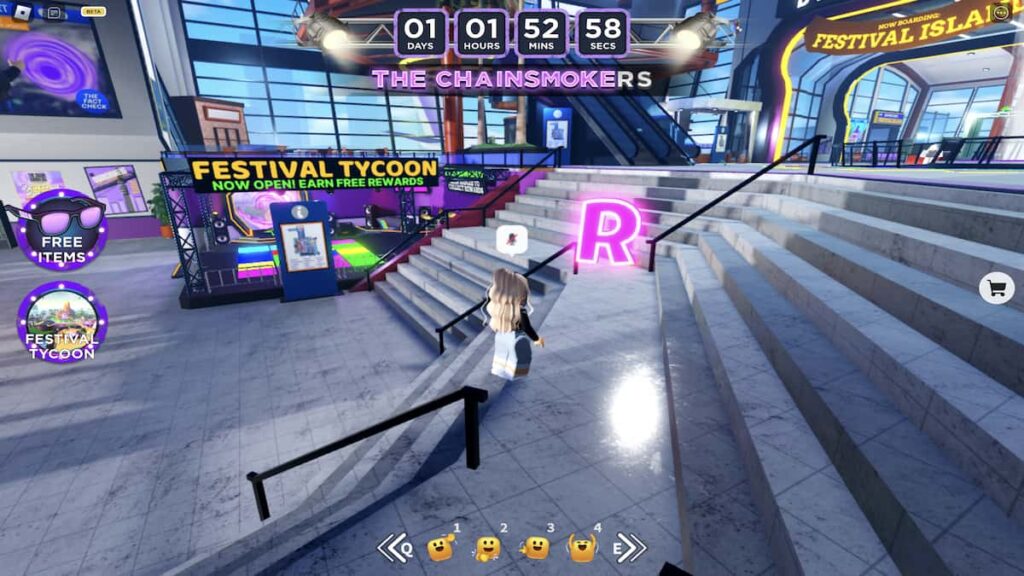 On the building's scaffolding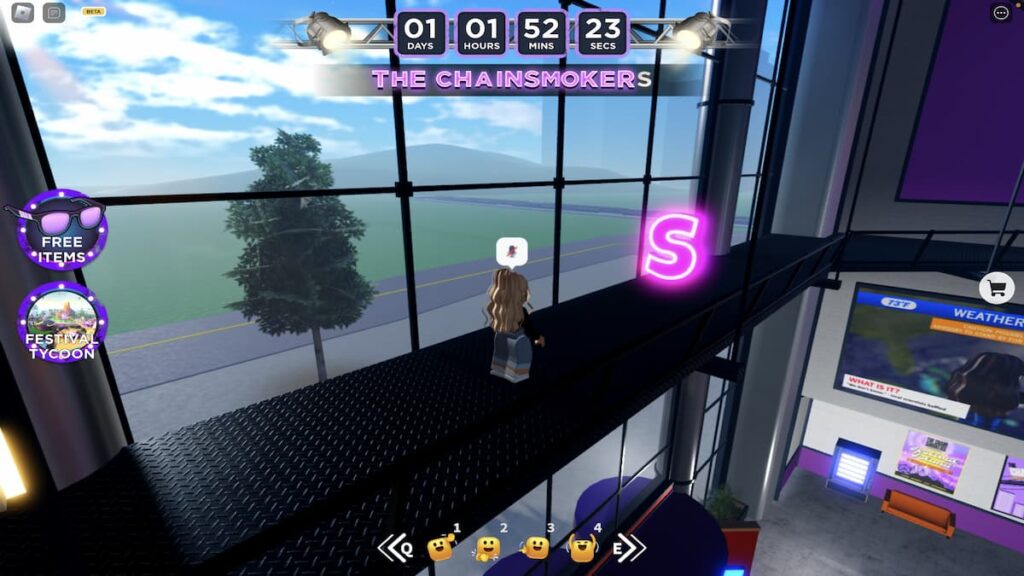 Once you've collected the final letter, you should automatically receive the VIP Pass item and badge pictured below.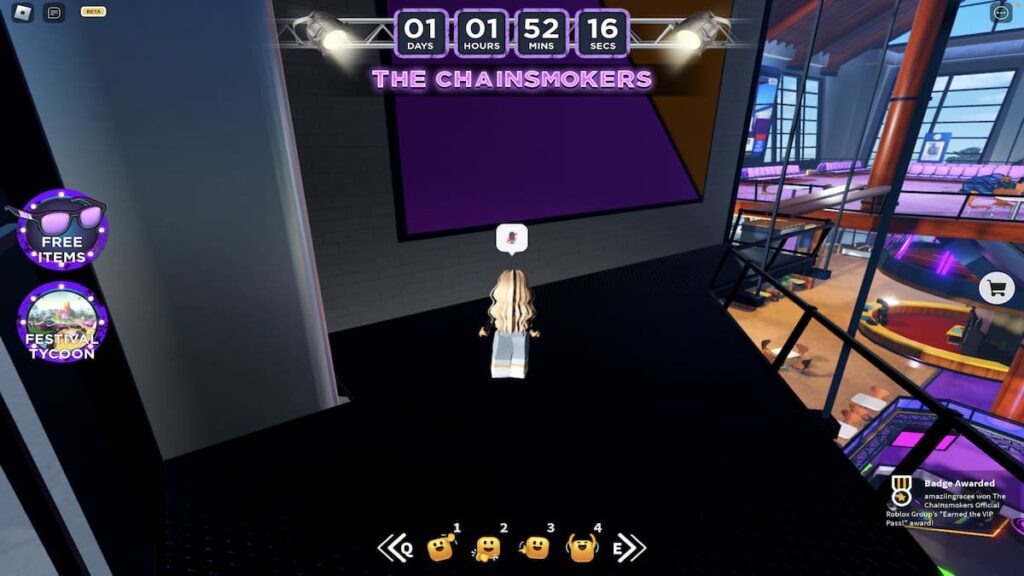 Drum Kit
Though the Drum Kit cannot be obtained during this article's publication, it will be redeemable come showtime on Friday, Sept. 9, 2022, by those who participate in yet another scavenger hunt that goes live when The Chainsmokers take the Metaverse stage.
End
That's it for our guide on unlocking all of the free items inside The Chainsmokers Concert Experience. Be sure to tune into The Chainsmokers' concert at 6pm CT on Friday, Sept. 9, 2022, to earn even more free items!
Looking for more Roblox content? Check out our recent guides on How to get all free items in Roblox Tommy Play or How to get all free items in Roblox NARS Color Quest here on Pro Game Guides!