Hurry, your friends need help! Hop into Work Together!, an experience hosted by the Korean connivence store chain GS25, and explore the large maze to find your friends. Once you've found them, answer their questions for a chance to unlock some GS25-themed avatar items totally for free! Continue reading below to learn more.
How to unlock all free items in Work Together! GS25
The Work Together! GS25 experience contains three free items that players can collect, the Triangle Kimbap Cape, designed to look like a traditional Korean cape made out of the seaweed/rice snack Kimbap, the Gat, designed to resemble a traditional Korean hat, and the Omori Kimchi Stew Ramen Belt, designed to look like a bowl of ramen. Luckily, all three of these items are obtained the same way—by collecting keys.
To collect keys, players must explore a large maze, find seven of their friends within it, answer their questions correctly, and then complete and exit the maze. To get started, spawn into Work Together! GS25 and click on the Digital Civility Campaign button on the left side of your screen.
Upon doing so, you'll be prompted to choose a plot to place your convenience store and click through a brief tutorial. After doing both, head toward the center of the city and look for the area pictured below.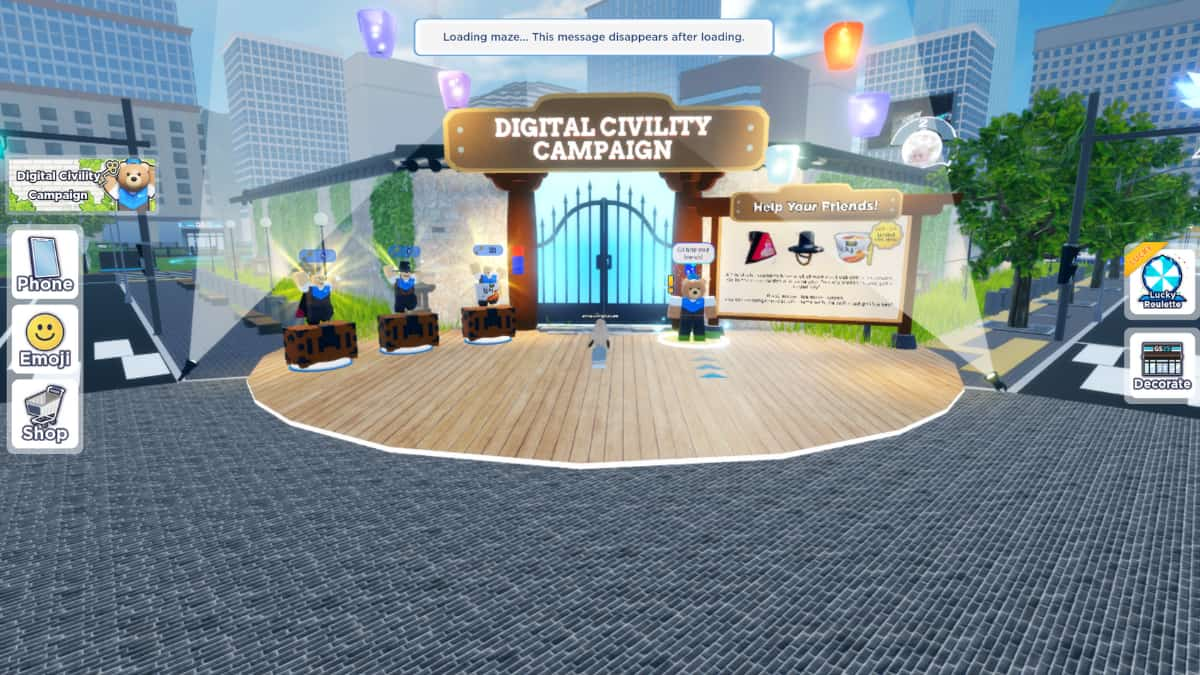 To enter the maze, approach the large bear standing in front of the gate and speak to them by pressing E.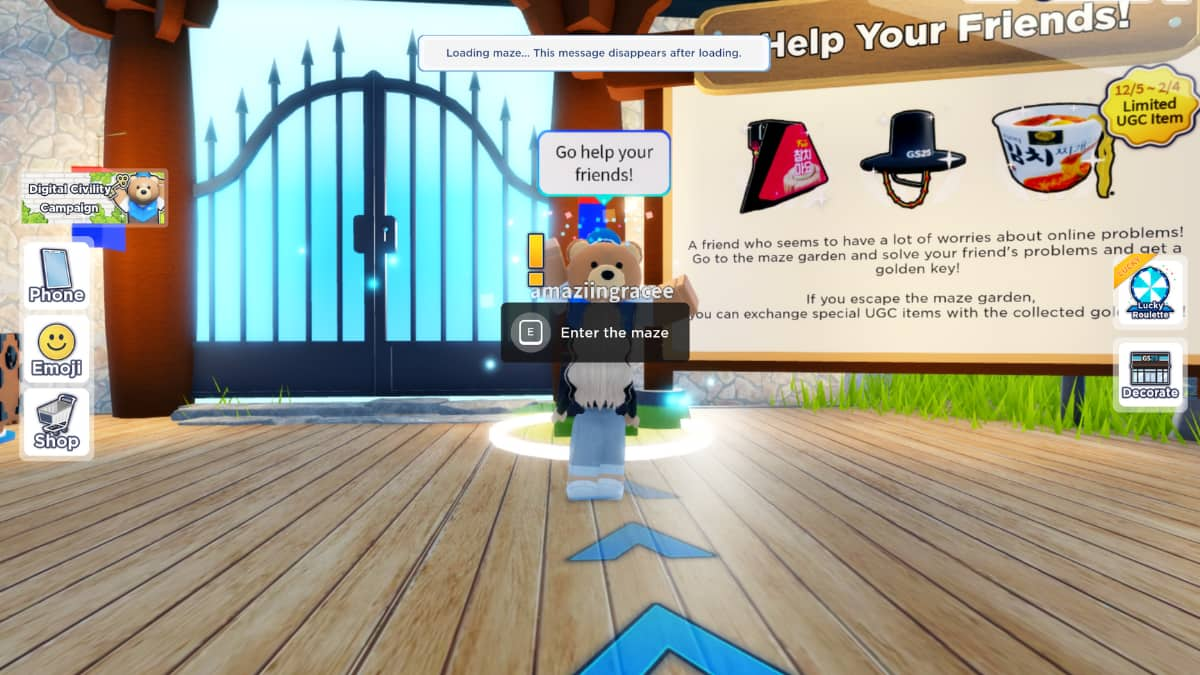 Once inside the maze, keep an eye out for eight NPCs with thought bubbles above their heads—these are the friends that you must help!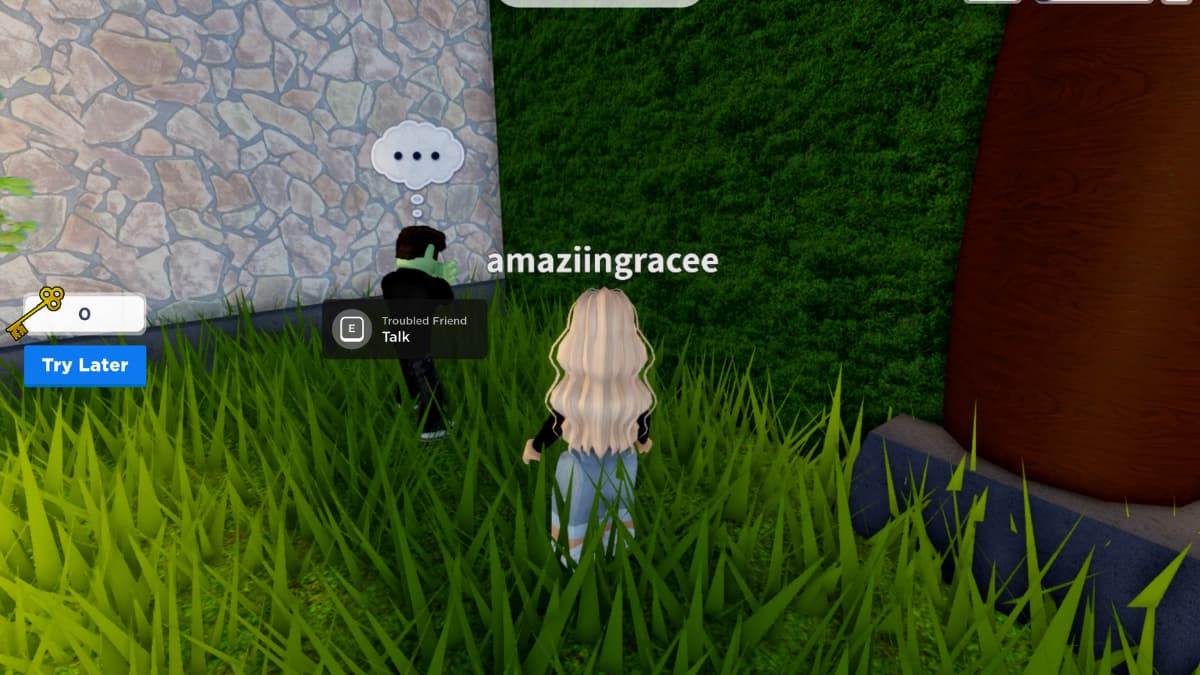 The locations of these NPCs, and the question that they ask you, will change every time you reenter the maze, but they're never too hard to find/help. Each question that you're asked will involve some kind of potential scam message; your job is to help the NPC decide if the message is reliable or unreliable. Spoiler alert: every single message is unreliable!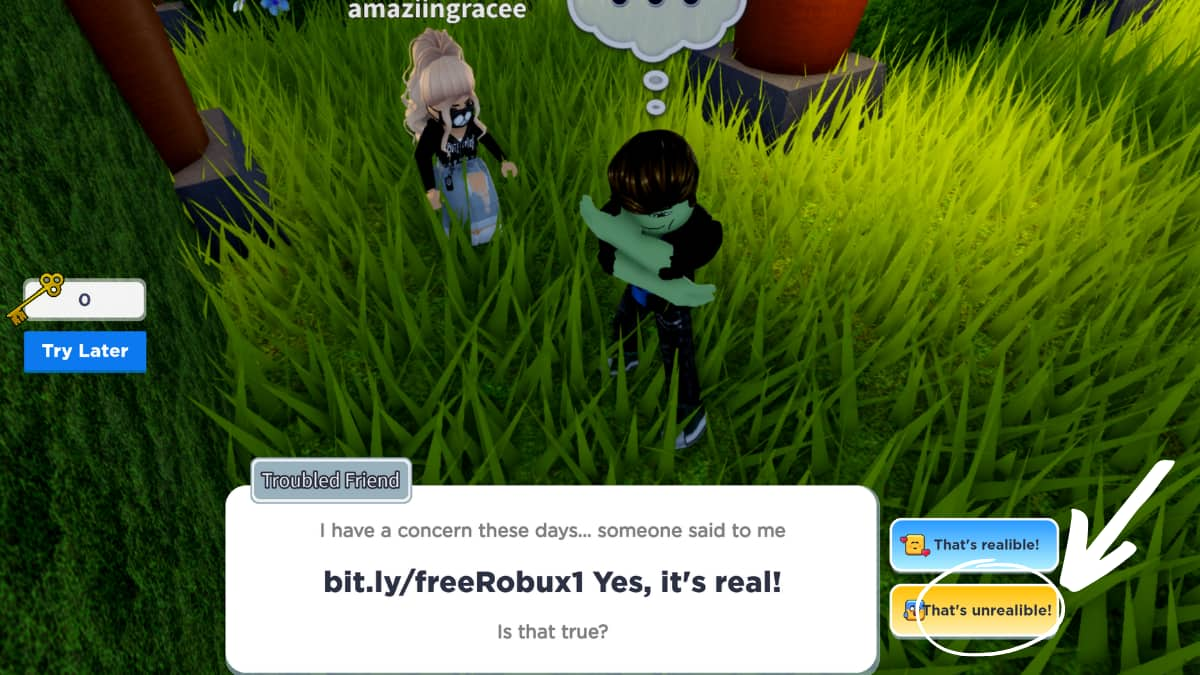 Each time you help one of these troubled NPCs, you will earn a Golden Key. Once you've helped all eight NPCs, and collected eight Golden Keys, find the blue gate at the back of the maze to leave.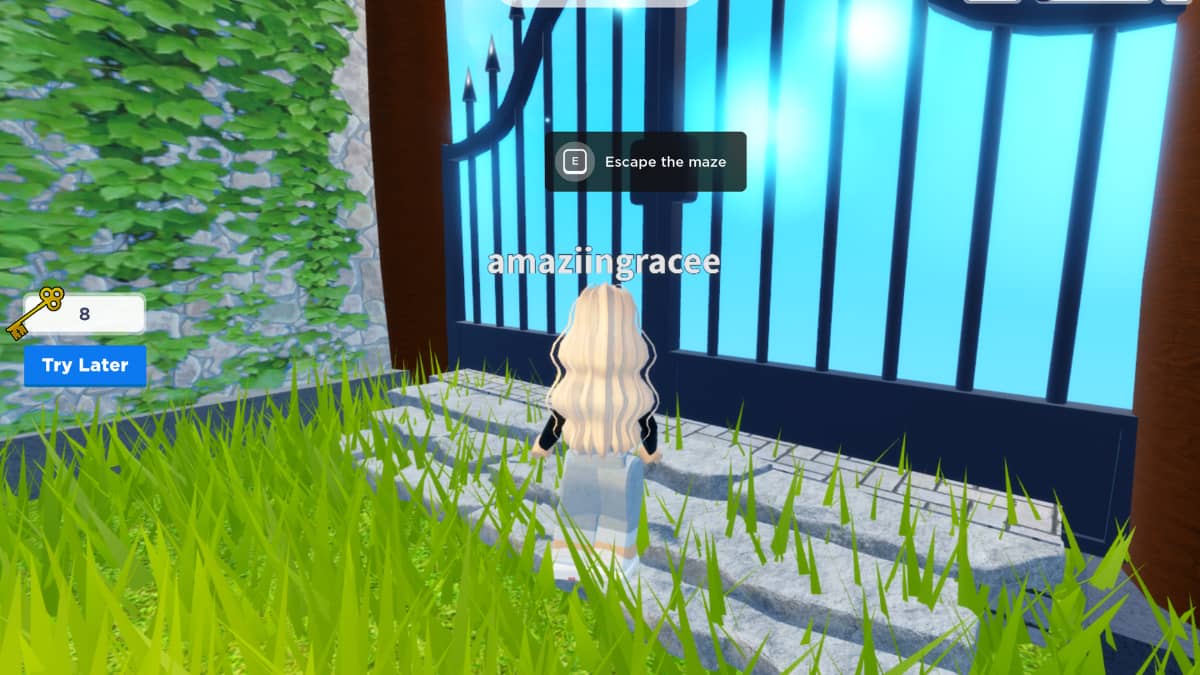 With these Golden Keys in your pocket, you can claim your first free item! To do this, walk to the left of the large bear and look for the stands pictured below. To earn the Cape, you'll need six keys, the Gat, eight keys, and the Ramen Belt, 12 keys. To obtain all three items, you'll need a total of 26 keys.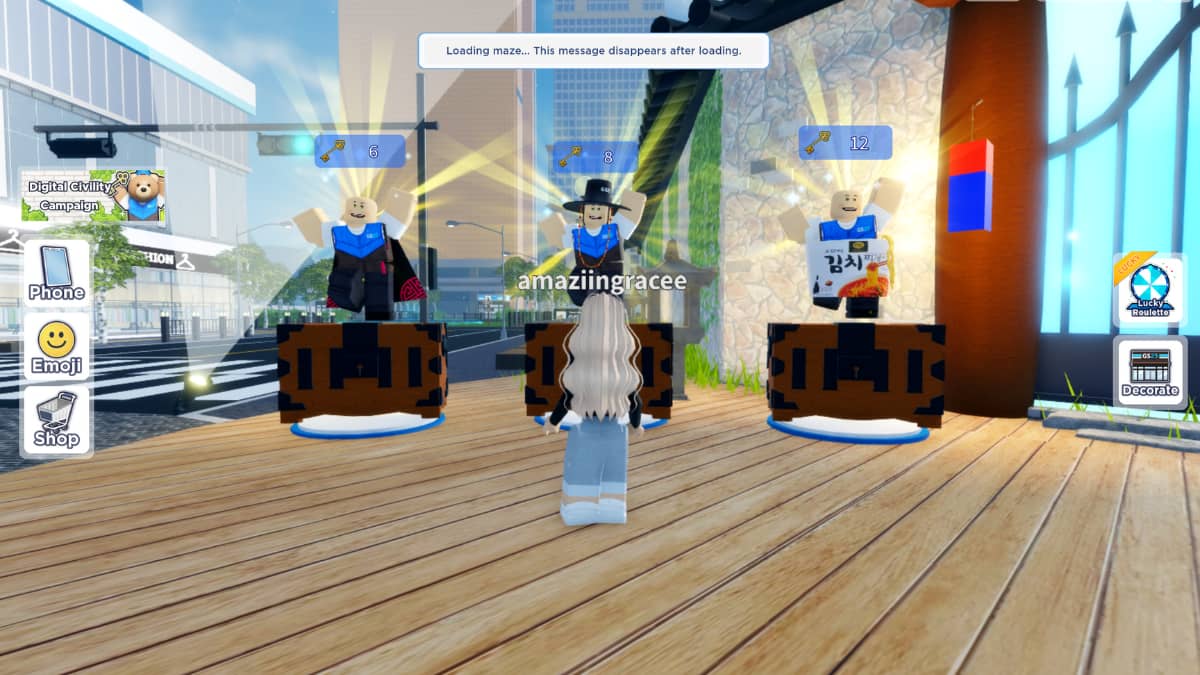 To collect 26 Golden Keys, you'll need to complete the maze four times. After your fourth run through, you should be able to claim all three items.
End
That's it for our guide on how to obtain all free items in Work Together! GS25. Keep in mind that these items can only be obtained until February 4, 2022, so it's best to claim them sooner rather than later!
Looking for more Roblox content, including free items? Check out our recent guides on How to get all free items in RB Battles Season 3 – Roblox or How to get all free items in Walmart Land – Roblox here on Pro Game Guides!