Bob is one of the rarest gloves in the Roblox Slap Battles universe. Unlike other gloves that can be purchased using the in-game currency, Slaps, the only way to get the Bob glove is to obtain the Bob Badge. To get the Bob Badge, you must spawn Bob in the game arena and make him touch your character's body. 
How to Spawn Bob in Roblox Slap Battles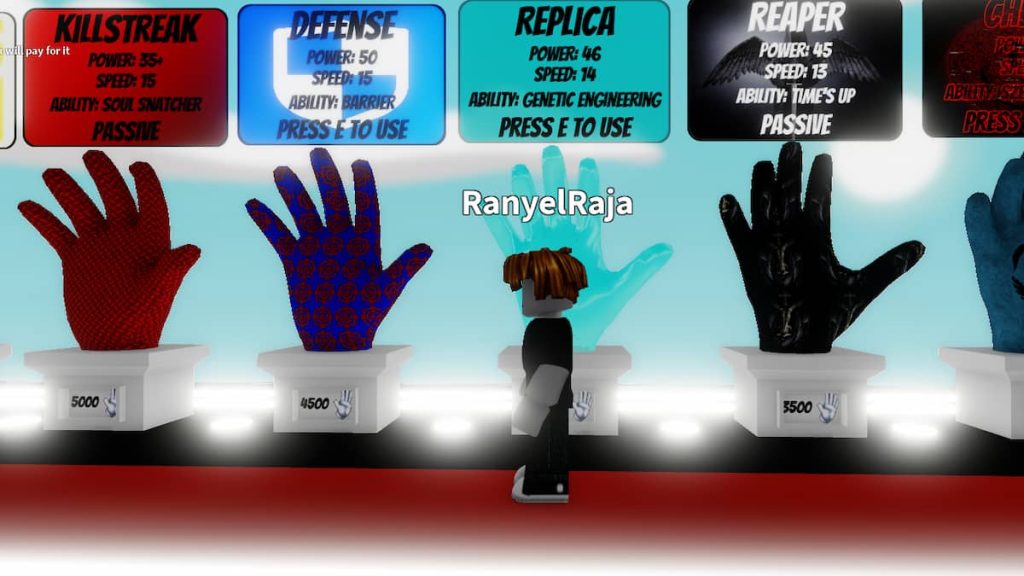 To spawn Bob, you need to equip the Replica gloves. Walk down the main lobby and select the Replica gloves. You need to pay 4000 Slaps as a fee to get the Replica gloves. After obtaining the gloves, jump inside the normal arena mode and try to create a Bob. It is pretty tough to spawn a Bob, as the chances to get a Bob are 1:1000. If you create a clone of yourself instead of Bob, reset your life by using the Reset Character button from the menu option.
According to many Roblox Slap Battles veterans, resetting your character increases your chance to make a Bob appear. Repeat the step of cloning using the Replica gloves and resetting till a Bob appears in your lobby. Once Bob appears, he will target the nearest player in the arena, make sure you are the player closest to him, and he will approach you.
He will touch you once he is close enough, and you will get the Bob badge. Use the badge to access and get the Bob glove from the main lobby. Remember, the Bob will not disappear from the lobby unless you use the Replica gloves again by mistake. 
For more on Roblox, check out How to get Death Step fighting style in Roblox Blox Fruits or How to get all free avatar items in Roblox Samsung Superstar Galaxy on Pro Game Guides.