Royalloween is upon us in Royale High, and so are the piles and piles of candy! If you're looking for a full guide on all of the ways to collect candy in Royale High, check out our guide here. For a quick run-through, continue reading below!
Note: Chests were not yet added to Royale High when I wrote the article linked above, but we now have a full guide on all chest locations that you can read here.
Open chests
Chests are scattered all around Wickery Cliffs and the neighborhood next to it and can offer a hefty stack of candy for those determined enough to find all five. However, due to their handsome reward, each of these chests can only be found and opened once. After they've been opened, they will disappear from the map and will not be accessible even after leaving and returning to the experience.
Related: How to get the Gothicutie outfit set in Roblox Royale High?
Bobbing for apples
This method of collecting candy is the fastest. However, it does require players to sit through an unskippable bobbing animation. To start apple bobbing, find the stalls near the fountain, approach the trough filled with water, and interact when prompted. Your character will dip their head into the trough, search around for an apple, and either come out successful or empty-handed— or mouthed in this case.
Each time that your character snags an apple, you will be rewarded with a whopping 10 pieces of candy, but unsuccessful attempts will not earn you any candy. These odds are fairly 50-50, as it seems to be completely random as to whether or not your character will breech with an apple. This means that this method is a high reward but does carry the possibility of wasting a bit of time if you're trying to get as much candy as you can as fast as possible.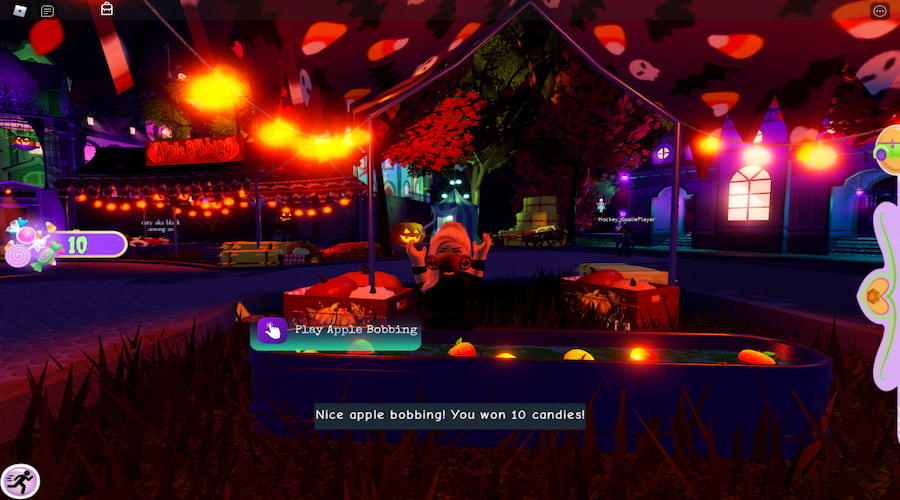 Trick-or-treating
The final method to get candy in Royale High's Royalloween is trick-or-treating. This method is the slowest of the three, but also the one that's the most fun and offers the most interaction! To get started, head towards the neighborhood behind Wickery Cliffs.
Once inside the neighborhood, you'll be able to trick-or-treat at each house that offers an interact-able doorbell. Each house takes around five minutes to reset and throw candy again, but by the time you've walked up and down the street and collected candy from all of the other houses, the first ones you visited should be ready again. Watch out, though; some houses have monsters inside that will attack you and send you back to spawn if you can't escape their grasp quick enough!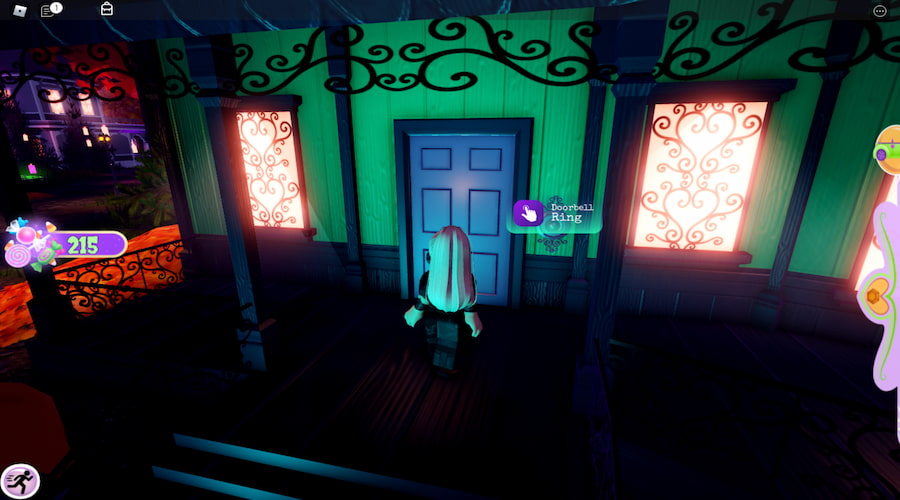 Apple bobbing and trick-or-treating each have their own pros and cons, so it's really up to you to decide which method you like more!
For more Roblox code lists, guides, free items and more be sure to check out Pro Game Guides' Roblox section often!