Royale High is all about looking your best and making a statement with any outfit that you wear. Luckily, there are tons of available outfit sets for players to purchase and use to help them strut their stuff. Currently, as of Oct. 1, 2021, Royale High is officially integrating its Halloween celebration into the store, meaning that a bunch of spookily adorable new outfits has dropped!
One of the most popular outfits from the Halloween-inspired collection is Gothicutie, created by @iiFer_plays on Twitter. This set contains a shirt and necklace combo, a tutu-style skirt, a pair of dangly hoop earrings, and a pair of exceptionally tall boots. All of the outfits in the Royaleween store will be available to purchase until Nov. 15, 2021.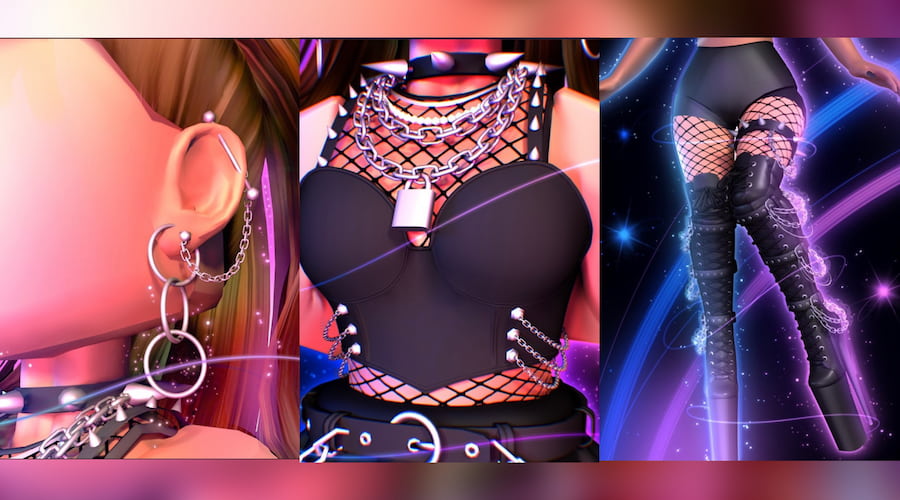 Before you can find the Gothicutie set, you'll need to ensure that you've secured yourself a private server within Royale High. You can do this from the Roblox website before you load into the actual game by clicking on the Servers tab beneath the play button— you should then see the option to Create Private Server for 100 Robux. Once you've created and entered the private server, head to Moonlight Square, and you'll be good to go!
To purchase the entire Gothicutie set, you'll need a total of 97,000 diamonds, as the boots are 55,000 diamonds, the shirt is 25,000 diamonds, the skirt is 12,000 diamonds, and the earrings are 5,000 diamonds. If you're not sure whether or not the outfit is for you, you're in luck! You can try on outfits before purchasing by selecting the Try-On button next to the Purchase button in the store.
Before you finish shopping, be sure to check out sets from some of the other talented artists as well— you'll be looking fabulous and supporting people's hard work!
For more Roblox-related content check back with the Roblox section of our website often as we're constantly updating with guides, lists, and promo codes!