The Lunar New Year celebrations continue across Roblox! As of Feb. 6, 2022, the Lunar New Year update is live in Islands, and with it comes specially-themed furniture, decorations, recipes, and more. For a closer look at one of the limited edition foods added with this update, Fortune Cookies, continue reading below.
Fortune Cookie details
How to get them
Luckily, Fortune Cookies in Islands do not require you to complete any special steps to obtain them. To add these delicious cookies to your collection, simply travel to the main hub, look for the large Lunar New Year stand, and speak to Yuzi.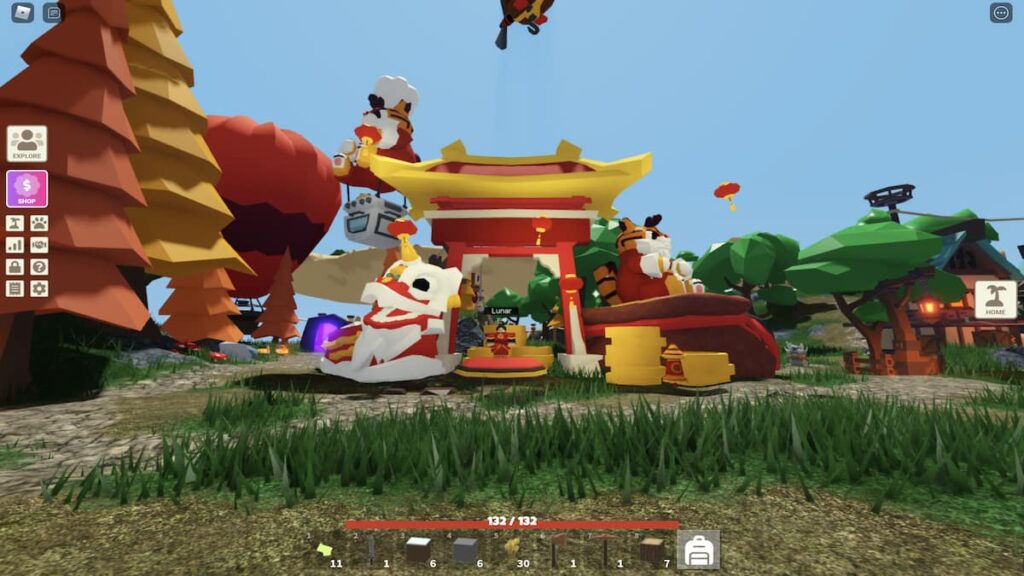 Upon doing so, the Lunar New Year Shop will open. Not only can you buy Fortune Cookies from Yuzi, but you can also purchase a variety of traditional Chinese-themed items and decor. If you're strictly looking for Fortune Cookies, be sure to have your pockets filled, as each cookie will cost 30,000 coins.
Related: How to make all new foods in the Roblox Islands Lunar New Year Update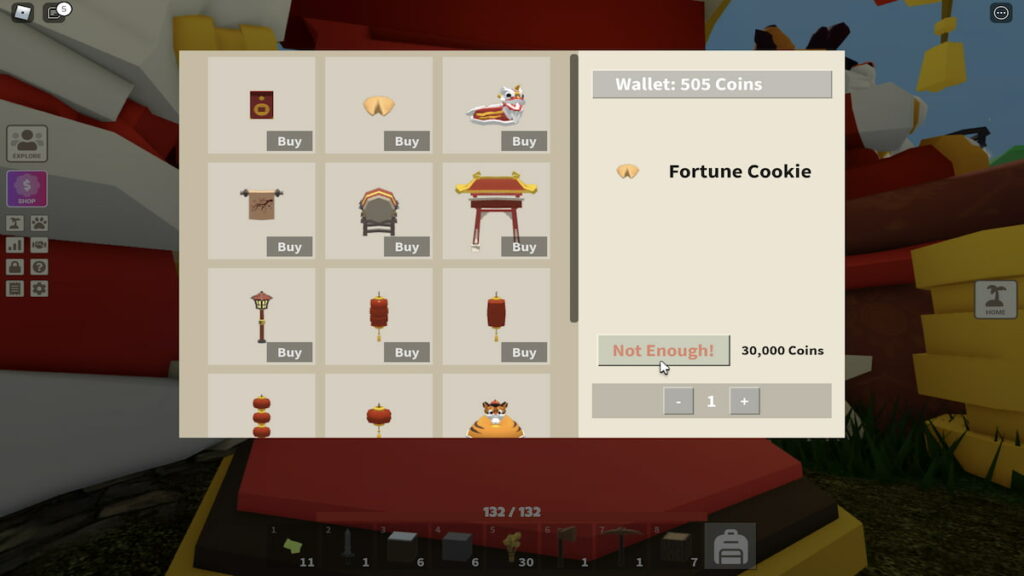 What do they do?
Unlike most consumables in Islands, which give players a pre-determined status effect when eaten, Fortune Cookies offer status effects at random. For each Fortune Cookie that you eat, you have a random chance of obtaining a multitude of effects, including buffed health regeneration, coin boosts when selling items, increased break speed, etc., so eat as many cookies as you can! The full list of all possible buffs can be found below.
Increased speed
Increased strength
Increased resistance
Increased Fishing Luck
Increased Mining luck
Increased Mining yield
Increased Mob drop luck
Increased Mob damage
Increased Tree Fruit harvest
Increased Log yield
Increased seed yield
Increased general farming yield
Increased food crafting yield
Increased carpentry crafting yield
Increased break speed
Merchant sell boost
Experience boost
Mob reward boost
Fishing Double Catch
Might of Fhanhorn
Random positive potion effect
Looking for more Roblox islands content? Check out our guides on how to bid on art in Roblox Islands or how to make pineapple pizza in Roblox Islands!