The 2022 Halloween event has arrived in My Hello Kitty Cafe and with it has come an adorably-mischievous familiar face—Kuromi! For those wondering how to add Kuromi to their staff, and unlock all of her Kuromi-themed furniture along the way, we've got you covered. Continue reading the brief guide below to learn more about Kuromi and how to obtain her.
How to unlock Kuromi in My Hello Kitty Cafe
Just like any other unlockable character, Kuromi can only be obtained by pulling her card from the Gacha Vending Machine located in Cafe Town. In order to use the Gacha Vending Machine, you'll need at least one Gacha Ticket, which can typically be obtained by completing daily tasks. Keep in mind, however, that there isn't a guarantee that you will pull Kuromi from the machine, as each pull is totally random.
How to unlock Kuromi furniture in My Hello Kitty Cafe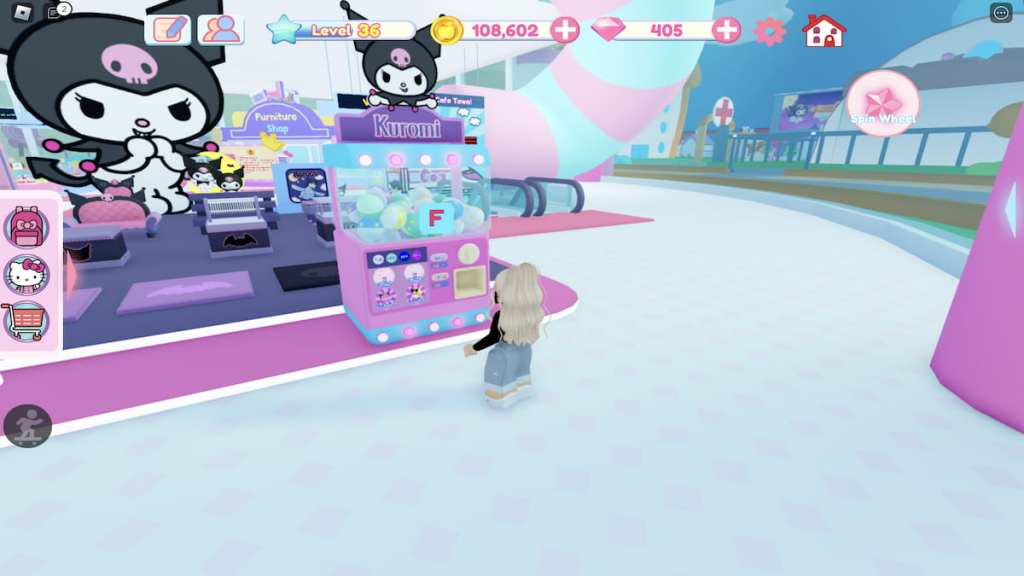 All of the Kuromi-themed furniture can be found on the first floor of the Shopping Center that's located in The City. Unlike the other pieces of furniture that are sold in the Shopping Center, Kuromi's furniture cannot be purchased with Diamonds or Coins, and must instead be pulled from Kuromi-themed claw machines.
There are two of these special claw machines located inside of the Shopping Center—one that takes Gacha Tickets and one that takes Coins. As expected, the Gacha Ticket machine offers the "better" or rarer items, whereas the Coin machine offers more "basic" or less rare items and decor. You can purchase one pull from the Coin machine for 3,000 Coins or five pulls for 15,000 Coins, and one pull from the Gacha Ticket machine for one Gacha Ticket or five pulls for five Gacha Tickets.
Who is Kuromi?
For those unfamiliar with Sanrio's line of characters, Kuromi is a small, white rabbit who's described as being "a tomboy, but behind her tough appearance, she is actually very girly. She enjoys writing in her diary and reading romance novels." Because of her pink-and-black skull aesthetic and mischievous appearance, Kuromi has become a fan-favorite character for those who identify as goth, scene, and emo.
End
That's all there is to know about how to obtain Kuromi in My Hello Kitty Cafe! If you're interested in celebrating Halloween with the Sanrio cast, be sure to join the experience before the end of October, as the festivities, including the Halloween float, will likely be removed at the beginning of November.
Looking for more Roblox content? Check out our recent articles on Barbie and Polly Pocket step into the Roblox Metaverse with help from Livetopia or Best outfit ideas for girls in Roblox Gacha Online here on Pro Game Guides!