If you want a lot of money in Roblox Mining Simulator 2, it is not hard to make some fast. All you have to do is follow a few steps, and you will be well on your way to raking in millions of coins. The first step to getting tons of money fast in Mining Simulator 2 is to get a better pickaxe. After getting a better pickaxe, you can focus on making coins fast by farming dirt and other ore.
How to earn money fast in Roblox Mining Simulator 2
Farming dirt and ore and then selling it is the primary and best way to make coins fast. Dirt and stone won't sell for a lot, but you can get a ton of it early on. Because of this, you will need to farm as much of it as possible. The problem is that you can only mine around five blocks at a time when starting out. So, you want to upgrade your backpack as soon as possible.
After upgrading your pickaxe and backpack, go back to the mine and keep mining and selling ore. Doing so will slowly earn you coins and, as you earn more, upgrade your backpack/pickaxe again. Then, go back to mining. As you keep upgrading your tools and backpack, you can slowly but surely start farming coins by selling more and more ore and blocks as you progress. Besides just farming ore, another good method for making coins fast is to find hidden treasure levels.
Related: Roblox Crystal Valley Mining Simulator Codes (July 2022)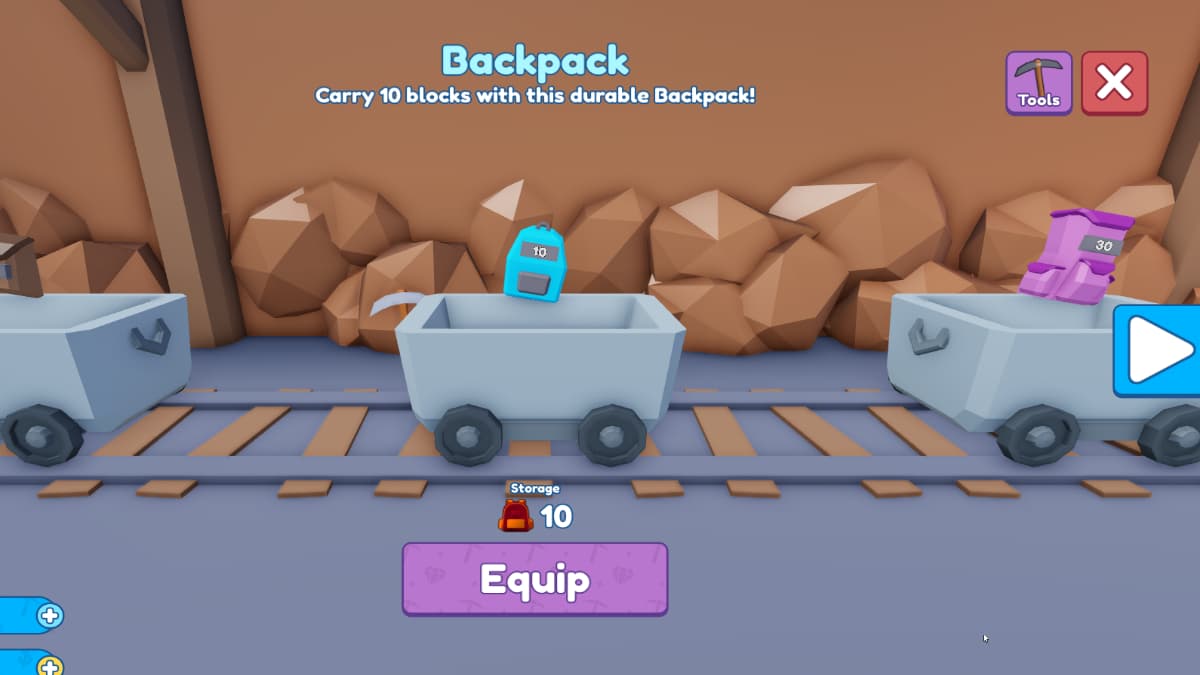 Players can find hidden Treasure levels as they mine down in Mining Simulator 2. If players mine farm enough, they will eventually find levels with large gold chests, like the one shown below. Opening these chests requires players to mine a certain number of blocks, but the rewards for doing so are significant. The first chest players can open requires 100 blocks to be mined, granting the player 5K coins. You can use the 5K coins to get a high-level pickaxe and backpack to farm more ore and blocks faster. After this first chest is open, you must mine deeper to find the next one to earn even more coins from opening it.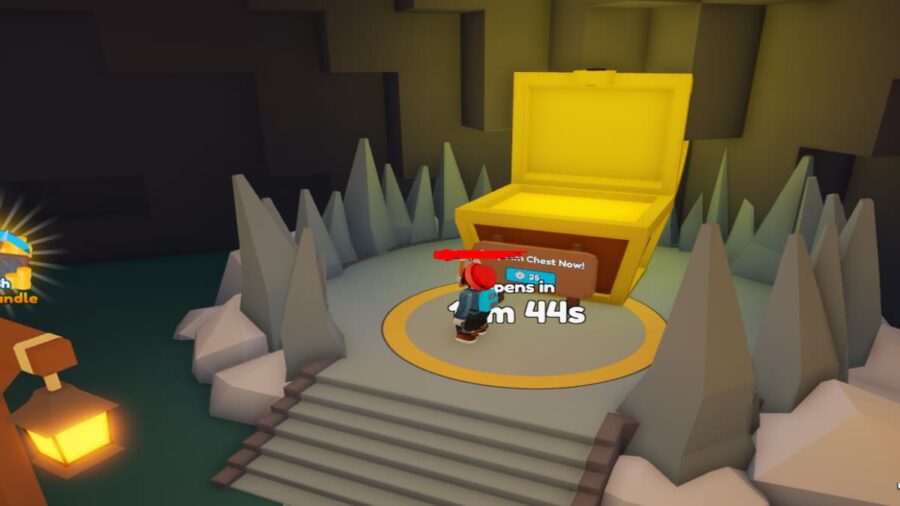 How to get Gems fast in Mining Simulator 2
To get gems fast in Mining Simulator 2, players need to either use the rebirth feature or farm them inside the Crystal Cavern. You can also get gems by unlocking pets from eggs in Mining Simulator 2.
How to get better Pickaxes in Mining Simulator 2
The first pickaxe you can get is called a Stone Pickaxe. To get the Stone Pickaxe, you must farm 35 coins. You can farm 35 coins easily by mining dirt at the mine entrance below. As you mine dirt, you can sell it by either going to the selling merchant or teleporting back when asked. Keep farming, and you will eventually get 35 coins.
Related: How to get Larimar Ore fast in Roblox Mining Simulator 2
When you get 35 coins, go over to the shop and purchase your new pickaxe there, as shown below. If you want to get even better pickaxes, like the Emerald Pickaxe, you need to keep farming ore/blocks or find treasure chests. Opening treasure chests will grant you enough money to get end-game tools like TNT or Emerald Pickaxes.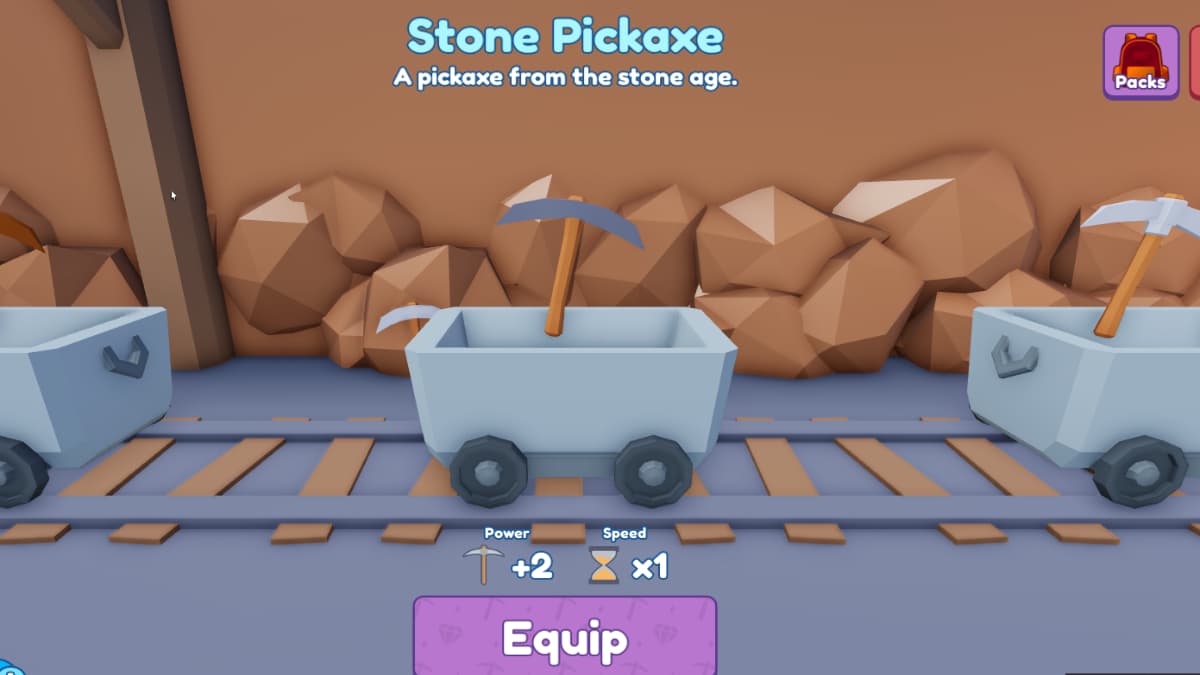 Where to find more valuable ore in Mining Simulator 2
To find ore that is more valuable in Minging Simulator 2, you need to keep mining and progressing down the levels in the mine. The deeper you head down into the mine, the more valuable ore and chests you will find.
For more on Roblox, we recommend checking out Mining Simulator 2 Codes Roblox Epic Miner Simulator Codes (July 2022) here on Pro Game Guides.