Looking to purchase some cool new accessories or unlock powerful combat arts from the RELL Coin Shop but not sure to where to get the necessary funds? We've got you covered! In this guide we'll run through how to get this unique Shindo Life currency and list some of the other items that can be purchased with it.
Collecting RELL Coins
RELL coins can be collected by competing in, and winning, a variety of Shindo Life game modes including Conquest, Arena X, and Arena X Competitive. Each of these modes can be accessed from the main menu when you first load into the experience. Once inside, the goal is to deal as much damage to the enemy as possible and come out victorious.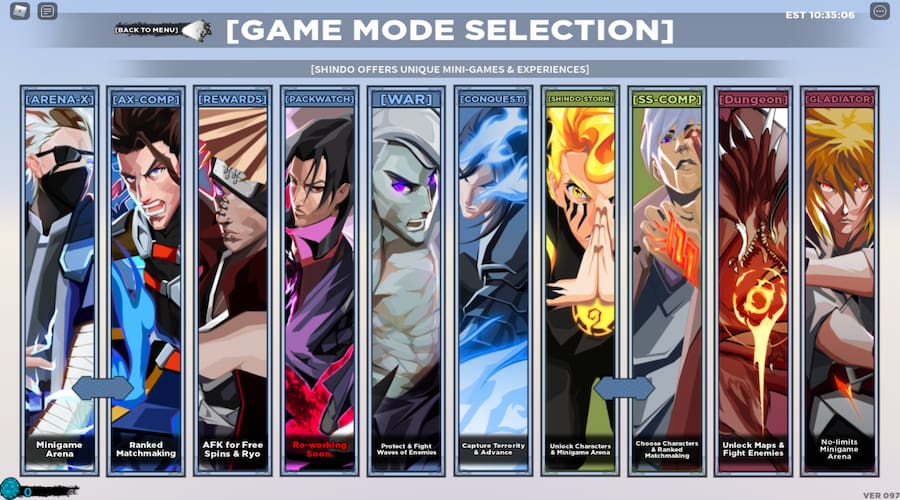 If time isn't a big worry for you, we'd suggest playing Conquest as it gives the most coins at the end of every game, though it does take the longest to play. However if you are under a time constraint, Arena X seems to be the fastest completion time and still offers a decent take-home prize at the end.
x2 RELL Coins Gamepass
Another way to quickly earn yourself RELL coins is by purchasing the RELL coin gamepass for 450 Robux. This gamepass doubles the amount of coins that you earn from playing the game modes mentioned above and can be purchased from the Shindo Life store.
Where to use RELL coins
In the RELL coin shop to purchase bloodlines, combat arts, accessories, and clothes
In Shindo Storm mode to buy new characters
In Shindo Storm mode to obtain Spins
For more Shindo Life content, check our guides on All Spawn Times in Shindo Life, How to get the Minakaze Bloodline in Roblox Shindo Life, and our code list here!