Shindo Life is a thrilling Naruto-inspired game that allows players to explore an action-packed world. There are many different elements of the game that players have control over, from weapon choice to Bloodlines. Bloodlines are similar to classes in fantasy games, meaning they give the player unique abilities and align them under a larger umbrella of types.
Best Bloodlines in Shindo Life
Read below to see the best Bloodlines in the game. The best types have been separated into their Bloodline type, making this more simple for those who may prefer one type over the other.
How to get a Bloodline in Roblox Shindo Life
To get a Bloodline assigned to your character in Shindo Life, you need to first go to the Menu. Once at the main menu, go to Edit. From there, select Bloodlines. Once at the Bloodlines menu screen, you will see two slots where you can Click to Spin for your Bloodline.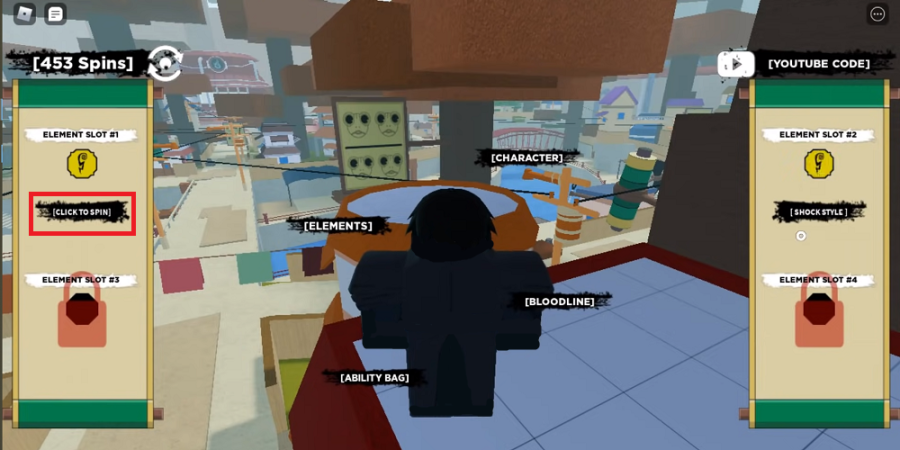 You do not get to manually choose any Bloodline in Shindo Life. Instead, you need to spin and hope to get the one you desire. You start off with 15 spins. There are many ways to get spins in Shindo Life, from daily missions to codes. If you want more than two slots, you can purchase a third and fourth.
Best Eye Bloodlines in Roblox Shindo Life
Riser - Akuma
Shindai - Rengoku
Shindai - Rengoku - Yang
Forged - Rengoku
Sengoku - Inferno
Obi - Ren - Kengoku
Raion - Gaiden
Sengoku - Gaiden
Best Elemental Bloodlines in Roblox Shindo Life
Related: Shindo Life Bloodline Tier List
Best Clan Bloodlines in Roblox Shindo Life
Vengeance
Kagoku Platinum
Kagoku
Ryuji - Kenichi
Jinshiki
Six Path Narumaki
Vanhelsing
Kenichi
How to change a Bloodline in Roblox Shindo Life
To change your Bloodline in Roblox Shindo Life, you need to open your inventory by pressing M on your keyboard. Hover and click on the Bloodlines section. Now, choose any Unlocked Bloodlines of your choice.
How to level up your Bloodline in Roblox Shindo Life
Simply unlocking and selecting any one of the above-prescribed Bloodlines will not make you a PVP god unless you level up your Bloodline. The best way to level up any selected Bloodline is to indulge yourself in grinding Training Logs, participating in Boss Fights, and taking part in PVP matches. You can check the individual levels of your Bloodlines from the Bloodlines section under the Inventory tab.
Want to read more about Roblox Shindo Life? Check out Shindo Life Codes or What is the best Element in Roblox Shindo Life? | Elements Tier List on Pro Game Guides.