Stands are a form of special power in Roblox Your Bizarre Adventure. Every player in the game, at some point, needs to get a unique version of Stand for themselves. There are several ways to get Stands in Roblox Your Bizarre Adventure. The quickest way is to stab yourself with a Mysterious Arrow found in trash bins or under buildings. But, this can get disastrous if you do not have enough Worthiness skill factors.
Where to find Mysterious Arrows in Your Bizarre Adventure
They can spawn randomly on roads, near trash cans, and at the rooftop of a building. You can also buy Mysterious Arrows for 200 cash.
Tips and Tricks to get Stands quickly in Roblox Your Bizarre Adventure
As mentioned earlier, you will need to improve your luck factor to make the Stand accept you. For this, you will need to increase your Worthiness factor from the skill tree. There are five levels to it, and you will require at least level 1 to get a Stand. The higher the level of your Worthiness skill, the better your chances are to make the Stand accept you. Since the Worthiness factor is a little above the Skill Tree, the fastest way to reach them is by completing the Vitality skill section.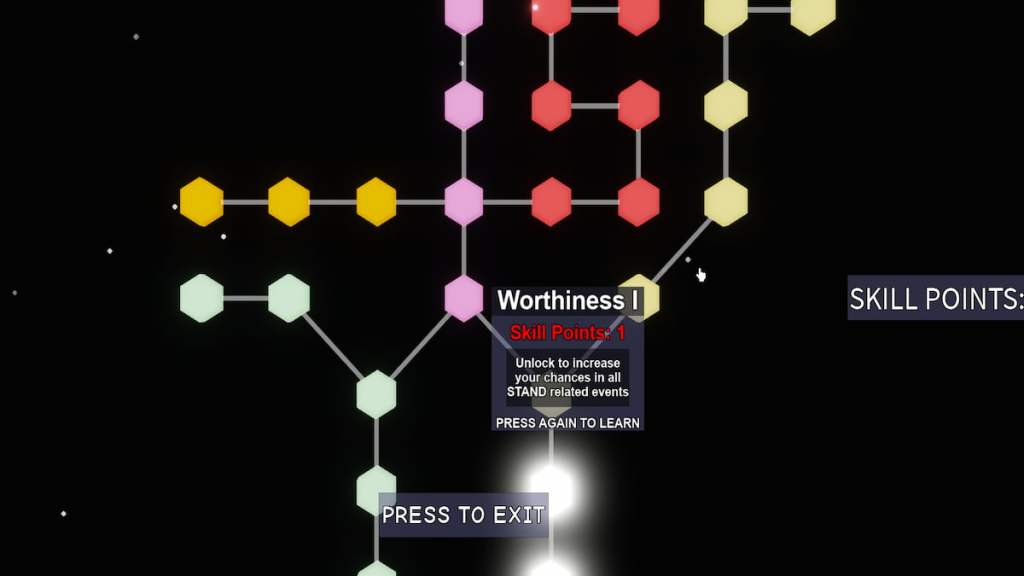 If you do not even have the Worthiness skill on level 1, after stabbing the Arrow, you will turn into stone and lose the Mysterious Arrow. We recommend having your Worthiness on level 3 for Mysterious Arrow and Level 5 for Stands from the Steel Ball Run universe (Rib Cage Stands).
After increasing your Worthiness and obtaining a Mysterious Arrow, stab yourself with the arrow, and you will get a unique Stand.
How to Remove a Stand in Your Bizarre Adventure
To remove a Stand in the game, you will need to consume the Rokakaka fruit. They look red, similar to an apple. Remember, consuming a Rokakaka will also reset your levels, quest data, and fighting style. Think twice before eating them.
For more on Roblox, check out Your Bizarre Adventure Codes | Roblox (February 2022) or How to Prestige in Roblox Your Bizarre Adventure on Pro Game Guides.