The Survival Game is, as the name suggests, an adventure-survival experience on the Roblox platform. Players spawn into an open world filled with resources to collect and craft a plethora of items with, including boats, structures, weapons, and armor. To craft better swords and shields, you will also need to craft resources with the raw materials you get. One of these resources is Steel, which can only be crafted using Iron and Coal. In this guide, we'll tell you how you can get Steel in The Survival Game in Roblox.
How to craft Steel in The Survival Game - Roblox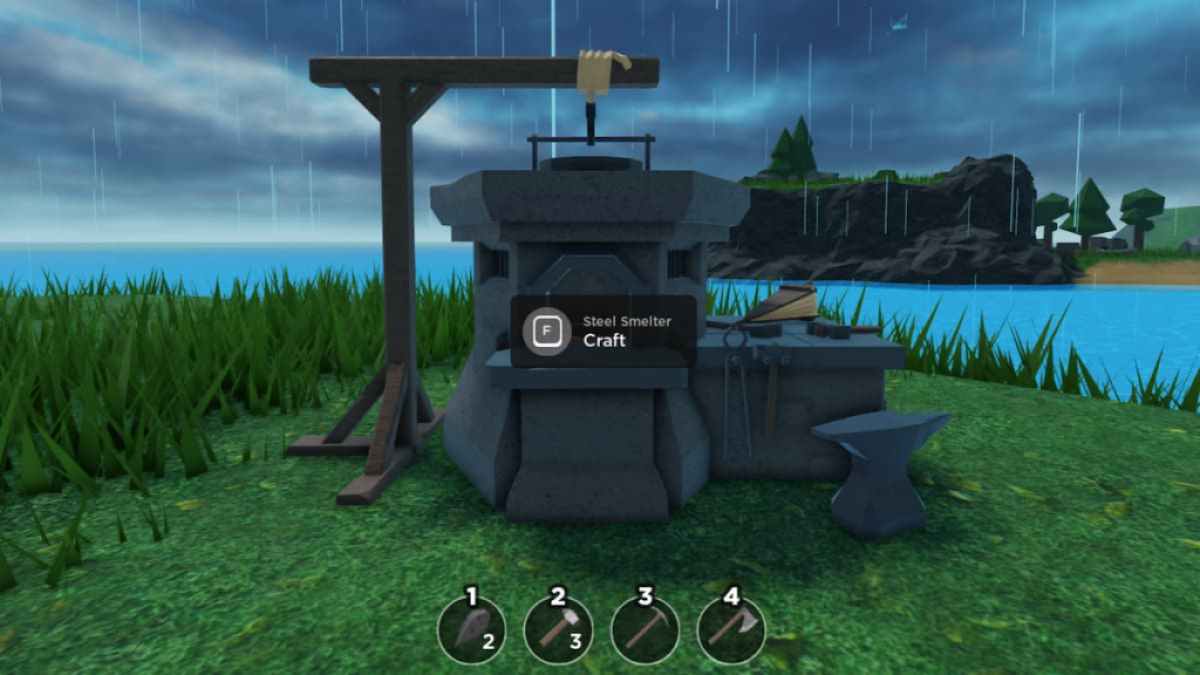 Steel is one of the most valuable resources in The Survival Game. Unlike many other resources, Steel can only be obtained by crafting it in a Steel Smelter. The Steel Smelter is a craftable structure that can be unlocked after the player has successfully unlocked and crafted the Copper Smithy and the Iron Forge. To craft a Steel Smelter, you will need four Shingles, six Wood Planks, four Iron Nails, and a total of 10 Bricks. To craft one piece of Steel Bar using the Steel Smelter, you will need a total of five Coal and 10 Iron. Once you have all the required ingredients, simply walk up to the Steel Smelter and select the resource you wish to produce.
Steel is used for crafting various tools, high level armor, and weapons. It is worth noting that to produce Steel, players will also need to find a sufficient amount of Iron and Coal. While Coal can be found in the open world, Iron ores can only be farmed from Caves. Considering how expensive it is to craft Steel, make sure to increase your Mining experience to Level 25 to gain a significant increase in Mining speed and power, as well as gaining a chance to obtain extra resources.
Looking for more awesome Roblox content to dive into? Check out How to get Mink V4 in Blox Fruits – Roblox, right here on Pro Game Guides.