The Survival Game is a survival-game experience based on the Roblox platform. In similar fashion to Minecraft, players load into an open world with just one tool, and countless resources to collect and craft items with. You begin your journey by crafting simple tools from Wood and Stone, but will soon need to collect a plethora of other resources like Iron and Steel to craft valuable weapons and armor. One of these resources is Coal, which is essential for crafting a variety of items and structures. Read on to find out how you can get Coal fast in The Survival Game in Roblox.
Where to get Coal in The Survival Game - Roblox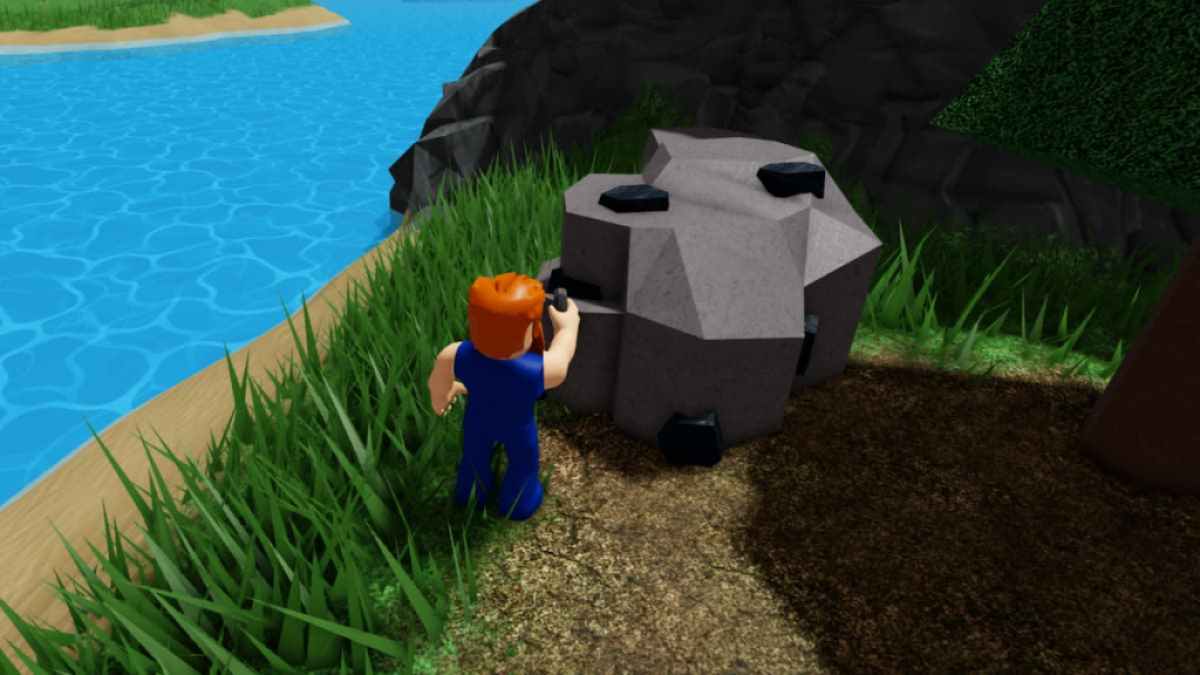 Coal ores can be found in The Survival Game in the open world, on the desert island, or inside cave structures. These look similar to rock structures, and can be easily identified by the distinct black spots on them. To harvest Coal, players need to equip a Sharp Rock or a Pickaxe, and then click on the Coal ore while standing near it. To maximize the amount of resource you collect, make sure to max out your Mining experience to Level 25 to get bonus speed, power, and bonus resource collection chance.
It is worth noting that resources do not respawn randomly in The Survival Game, but periodically. This means that structures and resources will respawn in the same location within a certain duration. With this in mind, find a preferred route for a Coal farming spree if you're in dire need of some dinosaur fuel. Coal can be used for crafting items like smelters, cooking stoves, and is also an important ingredient for crafting steel ingots.
Looking for more great Roblox content? Check out the Best Roblox Games on Mobile, and All Roblox Guess the Emoji Answers, right here on Pro Game Guides.