Can you survive alone against a deadly attack by the undead horde? Only one way to find out! Give Survival Zombie Tycoon a try, and build up your base while earning money to spruce up your surroundings with walls, gun turrets, vehicles, and more! All these are vital so you can survive another day!
Here is where our Survival Zombie Tycoon shambles into view. Use our codes to get instant Cash and Energy to quickly build up your base upon the impending doom that is about to happen. Use this Cash and Energy, walls, guns, swords, even magic gear potions, walls, and lasers to stop all those monsters coming to destroy you and your base.
If you love zombie games, give these Roblox games a try and use our codes to give you a head start, Roblox Zombie Tag, Roblox Zombie Tycoon, Roblox Zombie Strike, Roblox Zombie Simulator, and Roblox Zombie Uprising.
All Survival Zombie Tycoon Codes List
Updated June 1, 2022

Added new codes
Survival Zombie Tycoon Codes (Working)
Here's a look at all the working Survival Zombie Tycoon codes.
80KMEMBERS—Redeem for 800k Cash and 800k Energy (New)
40MILLIONVISITS—Redeem for a free Rebirth (New)
SPRING2022—Redeem for 100k Cash and 80k Energy
DOUBLEUP—Redeem for 222k Cash and 222k Energy
2022—Redeem for 222k Cash and 222k Energy
OG—Redeem for x1Rebirth (Must be an Early Supporter)
Survival Zombie Tycoon Codes (Expired)
These codes for Survival Zombie Tycoon are no longer valid.
ARMORYREVAMP
ARMOR—Redeem code 100K Cash and 80K Energy
10KMEMBERS—Redeem for exclusive rewards (Must be a member of the Double Up Studios Roblox Group)
Survival Zombie Tycoon Frequently Asked Questions
How to redeem Survival Zombie Tycoon codes
It's easy to redeem codes for free rewards in Survival Zombie Tycoon. To do so, follow the instructions below.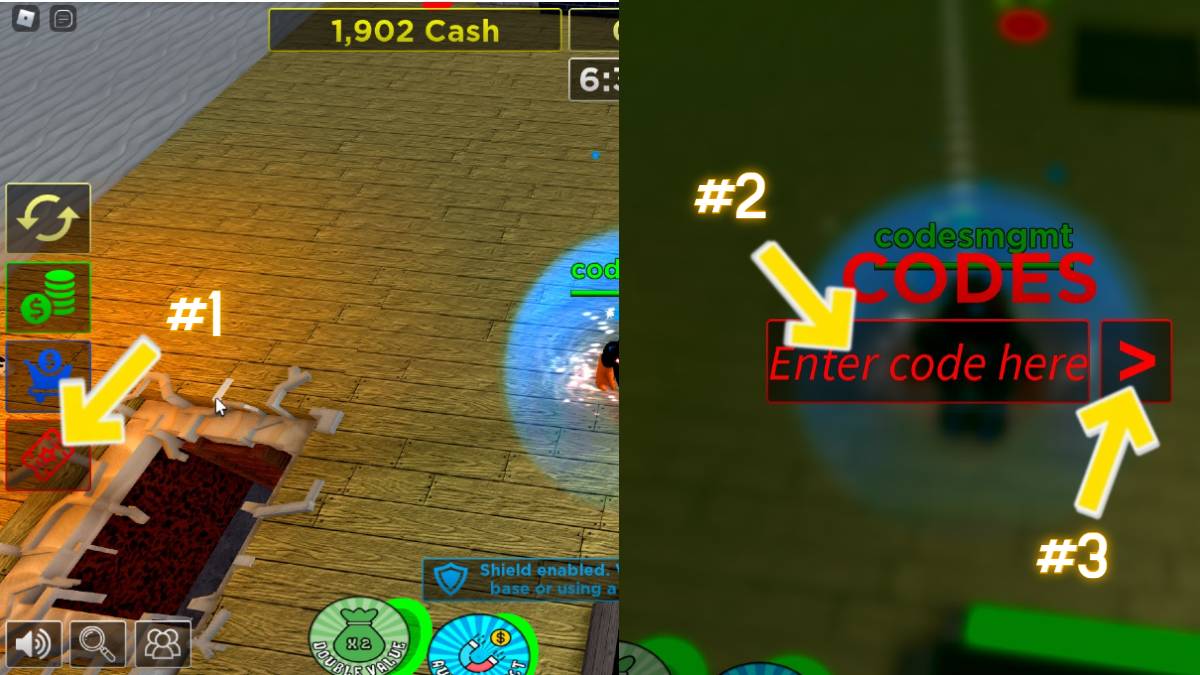 In the game, press the Red Ticket icon on the left side of the screen.
In the 'Enter code here' box, enter the code exactly as it appears in the list above.
Press the '>' button to claim your reward!
How to get more Survival Zombie Tycoon codes
To get more Survival Zombie Tycoon codes, keep an eye on this code's story, as we'll constantly update it with the latest codes. Feel free to bookmark by pressing CTRL + D.
Another suitable method to acquire codes is to subscribe to Matic over on YouTube, join the Double Up Studios Discord, and follow the Double Up Studios Roblox group.
Why aren't my Survival Zombie Tycoon codes working?
If your Survival Zombie Tycoon codes aren't working, first make sure you are typing in the code exactly how it is from our list above. If the code is not typed correctly, it will not work in the Roblox game.
Second, codes can expire without warning or notice, so if you find a code not working in our working section, please let us know in the comments down!
Third, you may have used the code once before, as sometimes codes are very similar!
What is Survival Zombie Tycoon?
Survival Zombie Tycoon is about constructing a base that will protect you from the undead beasties outside. Start with nothing, but build Droppers to get a steady supply of income, to begin building up your base steadily. Build walls, more Droppers, windows, and so forth until you have a base that will be impenetrable to those unholy demons.
Create an armory, and buy new weapons, armor, and even magical equipment to help fend off these creatures of the night. When you have progressed enough, you can Rebirth to start again from scratch but acquire a permanent buff to help do it again quickly. The more Rebirths you do, you start unlocking new equipment!
If you're looking for codes for other games, we have a ton of them in our Roblox Game Codes post! You can also get a bunch of free stuff via our Roblox Promo Codes page.